A transgender teenager from the US who was the first trans pupils to become his school's homecoming king has died in an apparent suicide.
Blake Brockington, 18, reportedly died on Monday after taking his own life, local paper The Charlotte Observer reported.
The news was confirmed by Time Out Youth Center, a local LGBT support organisation, where Mr Brockington was a client.  
"He was seen as a leader in the LGBT movement and social justice movement," Rodney Tucker, executive director at the centre told the Huffington Post.
"We are all in shock and grieving here," he added.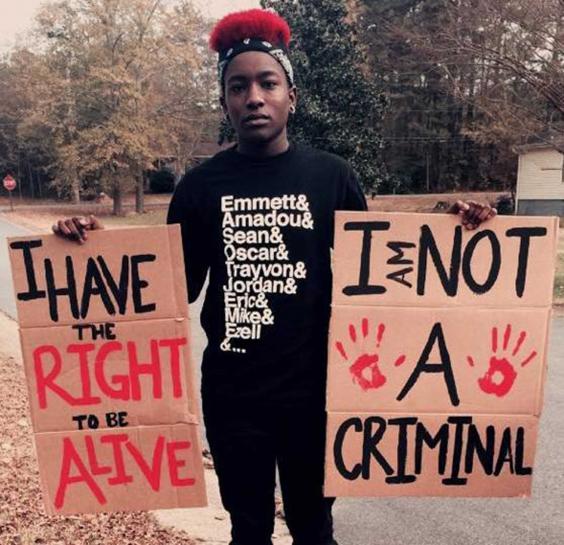 The teenager, who said he "always felt male", made headlines when he was crowned Homecoming King of East Mecklenburg High School in Charlotte, North Carolina last year.
He is believed to have been the first trans student to be crowned king in the state.
Mr Brockington, who successfully campaigned for King as an openly transgender student and collected the most money for the school's chosen charity Mothering Across Continents, had spoken in the past of the difficulties he faced, especially in the immediate aftermath of his victory.
"That was single-handedly the hardest part of my trans journey," he told the Observer in January. "Really hateful things were said on the Internet. It was hard. I saw how narrow-minded the world really is." 
Mr Brockington, who changed his name to Blake as he transitioned, also revealed how his family struggled at times to accept him.
"My family feels like this is a decision I made," the Mail Online reported him as saying.
"They think, 'You're already black, why would you want to draw more attention to yourself?' But it's not a decision. It is who I am. I wouldn't wish this on my worst enemy."
Mr Brockington, who told classmates he was transgender in the 10th grade, when students are 15 to 16-years-old, later moved in with a foster family.
Reuse content