Twelve US Marines are missing after two US military helicopters collided mid-air near the Hawaiian Island of Oahu.
The US Coast Guard and Navy were involved in the search on Friday in the search for the missing crew of two CH-53s, the coast guard said in a statement.
The Marine Corps can confirm there is an active search and rescue for 2 CH-53's of the coast of Oahu. pic.twitter.com/3eIHloJYOx

— U.S. Marines (@USMC) January 15, 2016
Officials added that the aircrafts are from Marine Heavy Helicopter Squadron 463, Marine Aircraft Group 24, 1st Marine Aircraft Wing in Hawaii. The aircrafts were conducting training exercises before the collision.
Rescuers spotted burning debris nearly 2.5 miles off the shore, with one empty life raft. No signs of survivors have been reported, according to NBC News.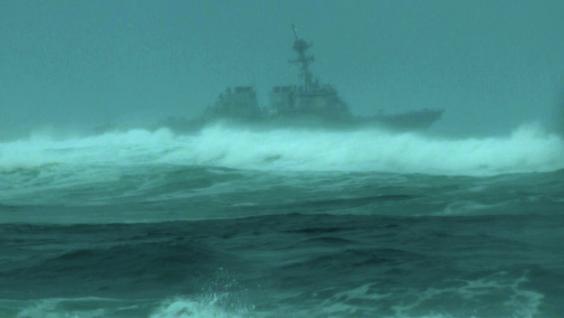 Efforts are being hampered by massive waves and strong currents, however. Surf in the area will be up to 30-40 feet high throughout Friday as the largest swell of the season rolls in, Hawaii News Now reported.
Lieutenant Scott Carr, a Coast Guard spokesman, asked locals to express "extreme caution" near the wreckage site which stretches from Mokule'ia Beach to Turtle Bay.
"We are urging people to stay out of the water and off the beaches due to debris that could pose potential risk and cause serious bodily harm," Lieutenant Carr said in a statement.
A Navy helicopter crew and the Honolulu Fire Department are assisting the Coast Guard in the search.
The cause of the crash has not yet been determined.
Reuse content