Presidential hopeful Hillary Clinton announced her economic plan in New York on Monday.
In her first big speech of the 2016 presidential election, Ms Clinton laid out her economic vision for an economy that "works for everyone."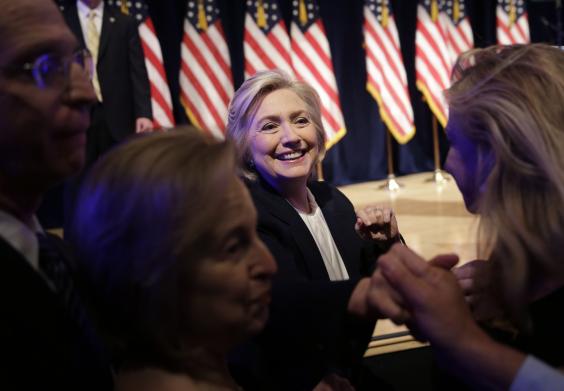 The former Secretary of State spoke at the New School, a progressive university in Greenwich Village, criticised Republicans for their "trickle down economics."
"Every time they have a chance to try that approach, it explodes the national debt, concentrates wealth even more, and does practically nothing to help hard-working Americans," she said.
"Twice now in the past 20 years, a Democratic president has had to come in and clean up the mess. I think the results speak for themselves."
Ms Clinton continued, saying that President Barack Obama and the American people were resilient after the 2008 financial crisis but growth isn't exactly up to par as it should be.
"Corporate profits are at near-record highs and Americans are working as hard as ever — but paychecks have barely budged in real terms.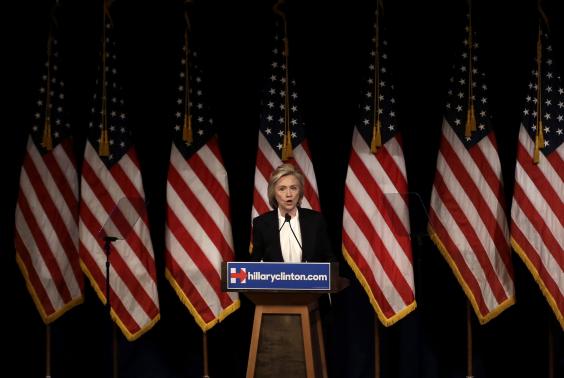 Ms Clinton said three key areas would provide solutions for the American economy: Strong growth, fair growth and long-term growth. She promised to promote paid leave and affordable child care, and to break down barriers to women and people of colour who aspire to enter the workforce.
"There are nearly 6 million young people aged 16 to 24 in America today who are not in school or at work. The numbers for young people of color are particularly staggering. A quarter of young black men and nearly 15 percent of all Latino youth cannot find a job."
Ms Clinton will further detail her plan on Thursday with a speech planned in New Hampshire.
Reuse content