When Fabiola Bittar de Kroon dropped her young daughter off at daycare on Thursday morning, she was in a rush.
She stopped for a quick chat with the daycare director, then headed to Hoboken train station in New Jersey.
As the corporate lawyer waited on the platform around 9am, the approaching Spring Valley train did not slow down. 
The train hit a concrete block, became airborne and damaged the ceiling of the station, injuring more than 100 people. Falling debris struck and killed the 34-year-old. 
"I am speechless and feel like the world stopped for some moments," said Cecilia Marques, a former co-worker, as she learnt that De Kroon had been the one fatality.
"I had the privilege to get to know and work with Fabiola for some years, and I can say she was a great, talented, big and genuine heart." 
De Kroon, who had a 2011 master's degree from Florida International University's College of Business, was a Brazil native and worked in the legal department of software company SAP in Brazil until earlier this year.
SAP spokesman Andy Kendzie said the company expressed its deepest condolences to the victim and her family affected by the "tragic event".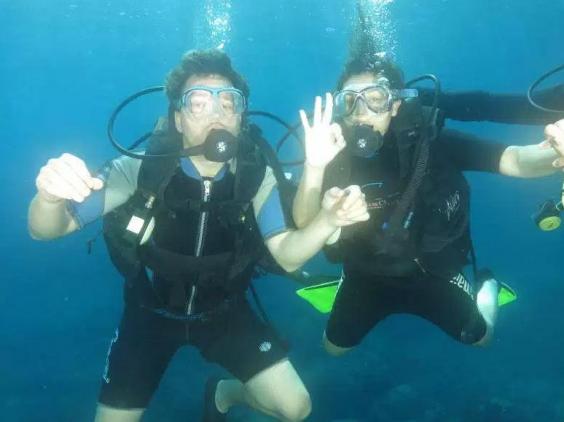 The family then moved to the US after her husband got a new job with an international drinks company.
Friends described the couple as "adventurous" and in pursuit of a better life.
New Jersey governor Chris Christie and New York governor Andrew Cuomo have announced a joint investigation into why the train did not slow down, just five years after another busy commuter train crashed at the same station.
Witnesses described the chaos and horror at the scene and emergency service workers scrambled to rescue those trapped in the four train carriages. People were bleeding, and one woman was pinned under concrete, a witness called Baghyesh Shah said.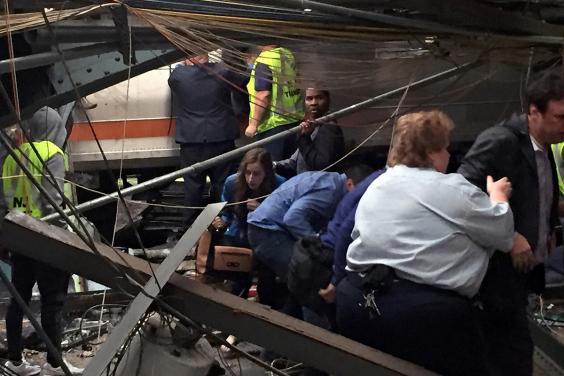 Dramatic pictures and videos showed the collapsed ceiling of the historic train station, which had undergone extensive repairs before being severely damaged by hurricane Sandy. 
They also showed a train carriage that had ploughed into the terminal, and a pile of twisted metal and bricks and other debris. Cries of confusion and fear could be heard in the background as passengers were evacuated out of the building, which engineers and transit police were worried would collapse.
At least 50 people were taken to a trauma hospital, while 20 or so others were taken to the Hoboken Medical Centre, and were treated for bumps, bruises and lacerations. Many of the injured have been released from hospital, while one passenger underwent surgery within hours of the crash. 
The train engineer survived and is co-operating fully with investigators as to what went wrong, said Mr Christie at a press conference.
When the National Transportation Safety Board announces the results of its investigation, it will be too late for De Kroon and her family.
Daycare director Maria Sharp told the Associated Press that De Kroon always had been pleased to see her daughter.
"You just saw a smile on her face every time she came to pick up her daughter," Ms Sharp said, "and that's what I keep seeing." 
Agencies contributed to this report.
Reuse content