Five tornadoes hit central Illinois on Monday night causing significant property damage and injuring at least seven people.
The National Weather Service radar showed at least seven possible tornado tracks south and west of Chicago, the Associated Press reported. Local authorities had confirmed at least 7 people were injured with only one taken to the hospital with non-life threatening injuries.
The storms reportedly touched down in Grundy, Kankakee, LaSalle, Lee and Will counties. Thomas Logan, a Coal City police officer, told the Chicago-Sun Times that searching for injured people had begun on foot.
"We have trees down, we have [power] lines down, we have poles down and we have flooding. We tried to get over there one time just using a normal truck and we got bogged down."
Nearly 19,000 ComEd customers were still without power Tuesday morning and roughly 55,000 were in the dark. Joe Schroeder, the Grundy County Emergency Management director, told WGN-TV that at least 30 buildings were affected by the storms and that a shelter was opened at a local high school.
Here are photos of the wreckage:
Fuerte tornado en Illinois, EE.UU. deja 7 heridos. #ADN8 @CanalJudicial con @okogonzalez08 112 IZZI 639 SKY 731 DISH pic.twitter.com/cNbOVe8wcN

hyphen; Jesus Daza (@jesusdaza1138) June 23, 2015
#Tornado reported as storms swept through N #Illinois Monday night. Several injured, power down & homes damaged. Jo pic.twitter.com/CeqqiFRbpw

hyphen; BBC Weather (@bbcweather) June 23, 2015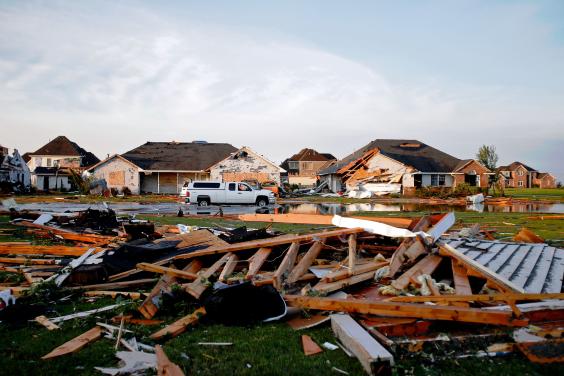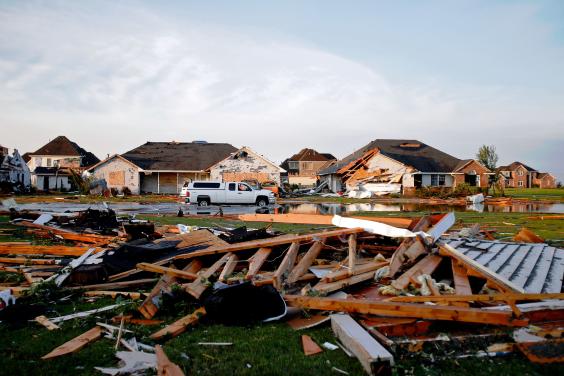 The morning after. No pill needed. pic.twitter.com/LpH9Cxw9C6

hyphen; Tim Shady (@IamTimmyP) June 23, 2015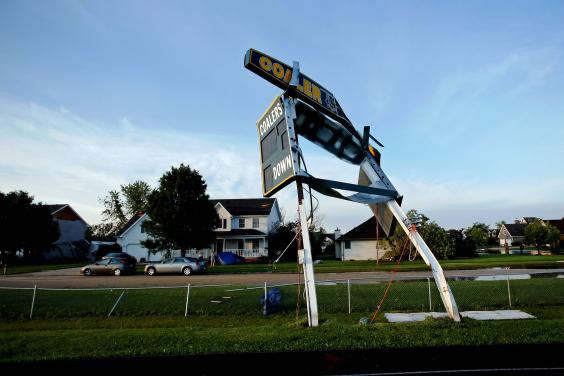 See photos and our coverage of Monday night's tornado touchdowns: http://t.co/EyFDBFXGtA pic.twitter.com/BqsFICRYJ4

hyphen; Sun-Times Breaking (@CSTbreaking) June 23, 2015
Reuse content