Video has revealed the extent of a methane gas leak in Los Angeles, after infrared footage emerged showing a billowing cloud of the gas, invisible to the naked eye. 
Copious amounts of black smoke can be seen pouring into the sky after a rupture occurred within a large underground containment system in California. 
Reportedly over 150 million pounds of methane have already poured into the atmosphere due to the Alisio Canyon leak, with no foreseeable end to the hazard. 
Currently releasing gas as quickly as 110,000 pounds an hour, the leak has forced nearby residential areas to be evacuated, including around 1,700 homes and two schools.
Tim O'Connor, California climate director for the Environmental Defense Fund, who released the video, told The Washington Post, "It is one of the biggest leaks we've ever seen reported."
"It is coming out with force, in incredible volumes. And it is absolutely uncontained," O'Connor said.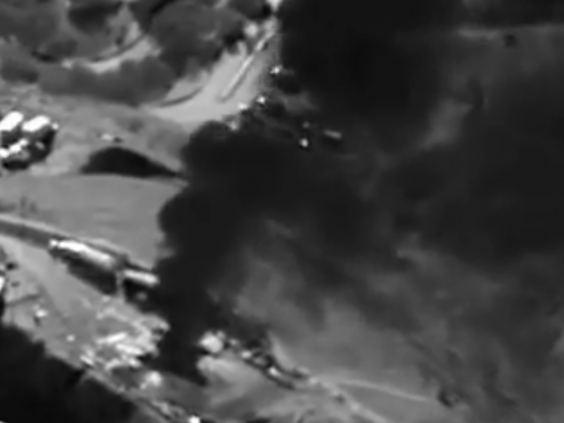 Methane is not only extremely flammable but is also a greenhouse gas more potent than Carbon Dioxide. 
The rupture where the leak occurred is at an underground storage field owned by the Southern California Gas Co., whose losses from the leak are estimated to be in the tens of millions of dollars.  
Interactive map of US shows how climate change will affect health
Company President Dennis V. Arriola wrote to California Governor Jerry Brown, saying that "SoCalGas recognized the impact this incident is having on the environment."
They also said they would "execute all possible efforts" to halt the leak, assuring residents "the leak does not pose an imminent threat to public safety."
The smell of the leak is also bothering some residents, another aspect of the accident SoCalGas apologised for.
Driving down the freeway and I can smell the methane from the leak. WTF. #porterranch #gasleak… https://t.co/PoPf85d0dn

— CJ Pomerantz (@ceejopolis) December 29, 2015
A statement on their website reads: "We regret that the smell of the odorant in natural gas is unpleasant and that some people are sensitive to the odor, and we sincerely apologize for the annoyance and concern this odor is causing the neighboring communities."
Reuse content