Authorities have named John Russell Houser as the shooter who methodically killed two women and wounded nine after opening fire inside a Lafayette, Louisiana movie theatre.
During a televised press conference on Friday, officials said that the 59-year-old gunman was armed with a Highpoint semi-automatic 40-caliber handgun. Authorities later confirmed that he purchased the firearm legally.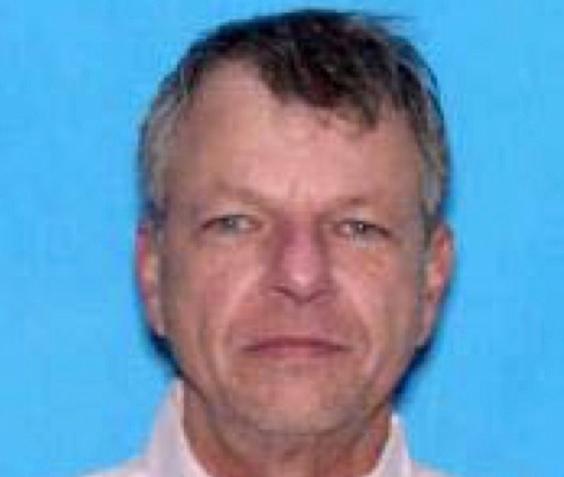 Lafayette Police Chief Jim Craig said that Houser stood up in the Grand 16 theater and fired off a single 10-round clip.
"Out of 20 rounds he shot 11 people, but some people suffered multiple wounds. One person was shot four times."
He attempted to leave the theatre, before turning the gun on himself and dying from a self-inflicted gunshot wound.
Background
In 1988, he graduated from Columbus State University in Georgia with a degree in accounting.
In 1994, he also attended Faulkner University in Montgomery, Alabama. In 1998, he graduated from the Jones School of Law before the law school received American Bar Association accreditation.
Previous arrests
Houser's long arrest record shows that he was previously arrested for domestic violence, harassment, theft and traffic violations.
Arrest record of #Lafayette shooter #johnrhouser obtained from #PhenixCity police @wrblnews3 pic.twitter.com/8J0qD9VqsE

— Cassandra Webb (@cassandraWRBL) July 24, 2015
In the 1990s, Russell County, Alabama Sheriff Heath Taylor said that Houser was first arrested in Columbus for arson.
In 2005, Houser moved to Phenix City where his former wife reported him for domestic violence.
In 2008, his family members sought a protective order against him after he allegedly attempted to prevent his daughter from getting married.
He was considered "a danger to himself and others" and involuntarily committed to a mental health facility in both 2008 and 2009, CNN first reported.
In 2014, Houser lost his home to foreclosure. The couple who purchased the place told the Ledger-Enquirer that Houser trashed the property when he was evicted.
The family's lawyer walked into the home before Houser had left to find the home covered in paint, semen, fecal matter, dead fish and other filth.
Sheriff Taylor said on Thursday that Houser also poured concrete into plumbing pipes, damaged gas lines at the home. He said that the damage could be considered "a booby trap" and that is was extremely dangerous.
Sheriff Taylor said that Houser never spent any time in county jail but pointed to mental health cuts in the county that may leave a large amount of patients untreated.
Houser eventually made his way to Louisiana in early July. He was estranged from his family and living at a Motel 6, nearly 4 miles away from the Grand 16 theatre.
A supporter of far-right politics
Calvin Floyd, a former WLTZ-TV host in Georgia, told the Washington Post that Houser was a frequent caller who expressed radical views, opposed women in the workplace and advocated violence against abortion supporters.
"The best I can recall, Rusty had an issue with feminine rights. He was opposed to women having a say in anything," he said. "You could talk with him a few minutes, and you would know he had a high IQ but there was a lot missing with him."
Wesley Bruer, a family friend of the shooter, told CNN that Houser as "politically charged," "paranoid," and someone who was "mentally unstable."
Online profiles allegedly attributed to Houser were found on Twitter, Tea Party Nation and PoliticalForum.com. The gunman supposedly left hundreds of messages expressing views that were anti-government, anti-media, pro-Hitler and pro-Ku Klux Klan, the Southern Poverty Law Center first reported.
If you don't think the internet is censored, try reading a newspaper from a country that hates liberals the way I do.

— john russell houser (@jrustyhouser) June 6, 2013
The Westboro Baptist Church may be the last real church in America[members not brainwashed].

— john russell houser (@jrustyhouser) June 5, 2013

The gunman also wrote on an online forum dedicated to the Golden Dawn, the far-right Greek neo-Nazi political party.
"Do not mistake yourselves for one minute, the enemy sees all posted on this website. I do not want to discourage the last hope for the best, but you must realize the power of the lone wolf, is the power that come forth in ALL situations."
How did he legally purchase a firearm?
In 2006, Houser was denied a concealed carry permit after his domestic violence was reported.
In February 2014, Houser legally purchased a Highpoint .40 caliber semiautomatic pistol from a pawn shop in Phenix City, Alabama.
Drew Griffin, CNN's senior investigative correspondent, said he believes that Houser was cleared to buy the gun because he didn't have any convictions for serious crimes.
"He just didn't show up on any of the instant background checks," he said.
Reuse content