The rape survivor who wrongly identified Steven Avery as her attacker has spoken for the first time since the airing of Netflix's docu-series 'Making a Murderer', stating that her feelings towards him today are "complicated".
'Making a Murderer' focuses on the events following Avery's release from prison after his wrongful conviction, but details his imprisonment for the violent attack on Ms Beernsten and his subsequent conviction in 2005 for the murder of Teresa Halbach.
Speaking to The Marshall Project, survivor Penny Beernsten said that "the day I learned of the exoneration was worse than the day I was assaulted".
"After the DNA results came back, I just felt powerless. I can't un-ring this bell. I can't give Steve back the years that he's lost."
In 1985, Ms Beernsten was attacked and raped by a stranger as she ran along a beach near her house. Avery was presented to her in a police line-up and she picked him out as the assailant.
Ms Beernsten was convinced of his guilt. He was convicted of rape and sentenced to 32 years, but in 2003 Avery was released after DNA evidence proved the real attacker was a serial rapist named Gregroy Allen, who had been arrested on unrelated rape charges. Avery was released after serving 18 years in prison.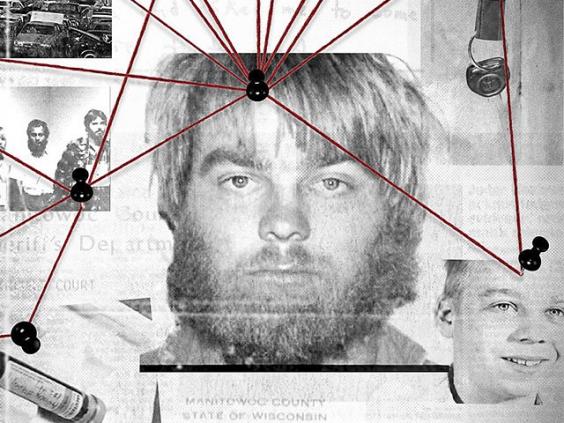 When Avery was released from prison, he said: "I don't blame the victim, what happened to her was horrible. It's the cops that set me up," Ms Beernsten claimed, but she said she "went from having sympathy to being this horrible person who made a mistake and is responsible for someone else's suffering".
"The first time I went out in public, an acquaintance of mine said: 'I can't believe you're brave enough to show your face'," she recalled.
Ms Beernsten later met with Avery and apologised to him and to his family. A few months later, Avery contacted Ms Beernsten to ask her to buy him a house. He told her he didn't have any money and couldn't get a job and that he wanted to get his own place to live, she claimed.
She told him it would not be possible to buy him a house and instead "called job services" and passed the information to Avery's attorney.
Two years after he was released from prison Avery was convicted and imprisoned for the murder of Ms Halbach, which 'Making a Murderer' focuses on.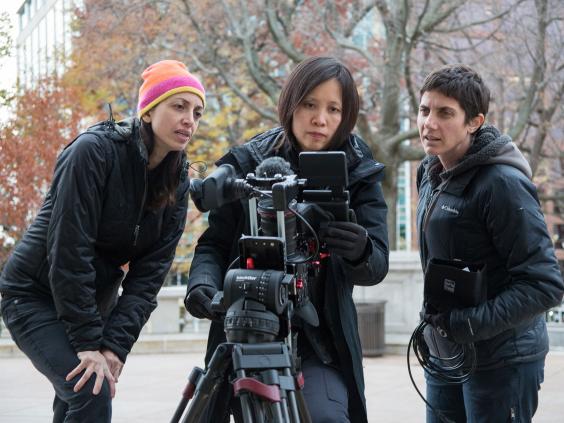 The docu-series has made a significant impact on the public since its release; petitions calling for Avery to be pardoned for his murder charge have gained more than 100,000 signatures while online activist group Anonymous claims to have evidence proving Avery is innocent. The prosecutor involved in the murder case, Ken Katz, has been attacked online by the show's fans and hundreds of people on the internet have been trying to solve the murder case on Reddit.
Timeline: Steven Avery's convictions
Timeline: Steven Avery's convictions
1/5 1985: Steven Avery is falsely convicted of raping a Penny Beernsten

She was jogging along the shore of Lake Michigan when she was threatened with a knife and attacked. Ms Beernsten identified Avery as her rapist from a line-up that did not include the actual attacker.

AFP/Getty Images

2/5 2003: Conviction overturned

Avery's 32-year prison sentence was overturned after DNA testing by the Wisconsin Innocence Project proved his innocence and found a hair from Gregory Allen. He was convicted of the rape and Avery was released.

3/5 2004: Avery files federal lawsuit against Manitowoc County police

A Wisconsin Department of Justice investigation found police had committed no criminal offences or ethics violations, sparking a lawsuit from Avery seeking $36 million compensation.

4/5 2005: Avery is arrested for Teresa Halbach's murder

His Avery Auto Salvage business was the freelance photographer's last appointment of 31 October. She was reported missing four days later and police later found her car, bones, teeth and belongings at the site. Avery pleaded not guilty but was sentenced to life in prison in 2007.

5/5 201: Netflix releases Making a Murderer

The 10-episode documentary came after Avery's conviction was upheld in a 2011 appeal.
But Ms Beernsten said her feelings towards Avery are complicated due to the Halbach case.
"Then I get a call that a young woman has gone missing and the last place she was seen was on Steven Avery's property. So my emotions regarding Steven Avery are complicated," she said. 
Reuse content