A man in the US state of Maine woke up to find police officers armed with assault rifles in his driveway after his gun tattoo was mistaken for the real thing.
Michael Smith, who works night shifts, was woken up at around 10 am Tuesday by a tree crew sent to trim branches near some power lines outside his house.
Disgruntled at being awoken, he went outside shirtless and yelled at the workers to leave.
Seeing Mr Smith's life-size tattoo of a handgun on his stomach which is made to look like a weapon tucked into his waistband, the workers panicked and alerted the police.
Minutes later, Mr Smith heard a second knock and opened his door to find Maine State Police officers outside, asking him via a megaphone to come out of his house.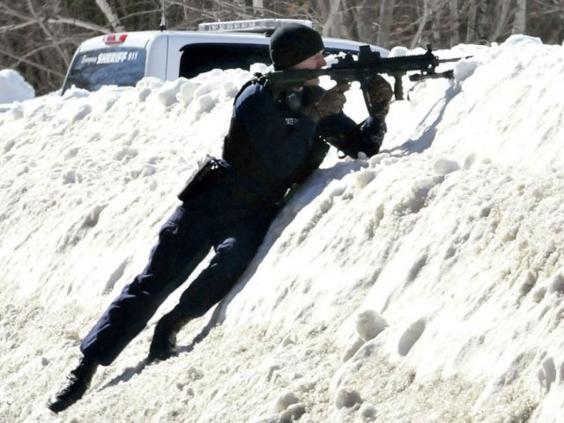 "I got plans today. I didn't want to get shot," Smith told the Morning Sentinel shortly after the scene was cleared by police.
"Obviously it was a misunderstanding and he didn't have a weapon, but we had to respond to the initial report as if he did," Maine State Police Trooper Scott Duff told the newspaper. "We take all precautions when we don't have the details.
"[The tree cutters] weren't 100 percent sure what he was saying," Duff said, "but he was yelling and they thought it could be some sort of a threat. They thought he was yelling something to the effect of doing harm, but when we got a hold of him, it ended up just being a tattoo."
Duff added that he does not think Mr Smith went outside with his shirt off deliberately or to make it appear as though he had a gun and scare the workers.
"I think he had been sleeping and was wearing pajama pants," Duff added. "I'm not sure what his mindset was, but he wasn't pointing to his gun or anything like that."
Additional reporting by AP