Severe weather devastated the Midwest on Sunday, killing one person after a tent collapsed at the Wood Dale Prairie Fest in Chicago.
More than 20 people were injured at the festival, which took place in a Chicago suburb, after storms hit the city around 2:45pm, the Chicago Tribune reported.
"The clouds were kinda giving me a sign that it was going to be a bad storm. We we're going to go on the Giant Drop but then we saw lightning.  We went on a different ride and then it started hailing," Bella Salgado told the paper. The four-day festival was then cancelled due to the severe weather.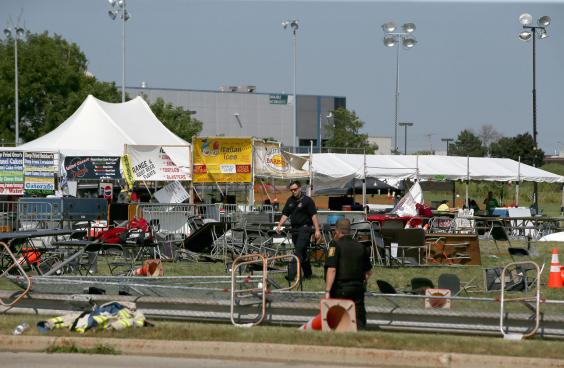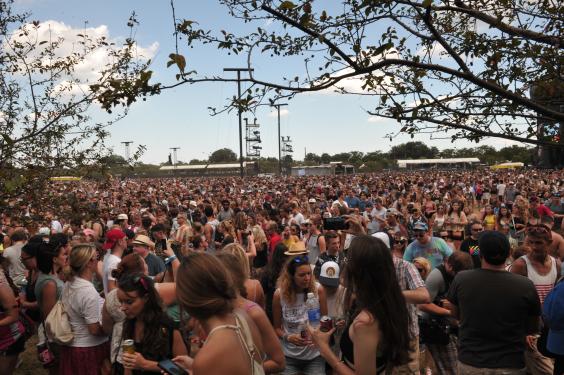 In the city, a crowd was evacuated from Lollapalooza Music Festival due to storms approaching the Grant Park in Chicago. Nearly 50,000 attendees left and returned, Lollapalooza management told the Chicago Sun-Times.
In Michigan, 70 mphs winds hit Traverse city, cancelling the city's film festival. More than 90,000 people were also left without power during the storm, WZZM-13 reported.
Preparations for the CAR MBS were disrupted by a nasty storm Sunday in Traverse City, Mich. Photo from Roger Hart. pic.twitter.com/h0aH4CBK2J

— Philip Nussel (@goblue_nussel) August 3, 2015
Storm rolling in! #TraverseCity #TraverseBay @GMA pic.twitter.com/SjQHWUxExY

— Greg Keeling (@GK_thrilla) August 2, 2015
@CaeruleanSea This is in the area of Traverse City, Michigan. pic.twitter.com/i8RvigrFW6

— Jim McDonald (@whycherrywhy) August 3, 2015
Reuse content