John Kerry has condemned North Korea's "grotesque, grisly, horrendous public displays of executions" after Kim Jong-un reportedly ordered the death of his defence minister.
Hyon Yong Chol was publicly killed using an anti-aircraft gun, South Korean intelligence agents claimed, after being charged with treason.
He had allegedly voiced complaints about the young dictator, talked back to him and fallen asleep during a meeting Kim presided over.
Analysts have said Hyon's reported disobedience could be a sign of Kim's regime weakening and executions may not help.
Bill Richardson, the former governor of New Mexico who has visited North Korea several times as a negotiator, told CNN: "I think it shows some instability in Kim Jong-Un's regime that he's being challenged, that he's got serious opposition especially within the military.
"I think he's putting himself in a situation that he's not only going to be challenged again and again, but that he's going to create some internal opposition that in the end could topple him."
The US Secretary of State spoke about the latest reported execution in the secretive state while discussing imposing further nuclear sanctions.
North Korea is "not even close" to taking sufficient steps to reduce its nuclear weapons programme in line with international guidelines, he said today.
At a conference with the South Korean foreign minister in Seoul, Mr Kerry said Pyongyang had broken promises, made threats and shown a "flagrant disregard for international law" by continuing nuclear bomb and missile development.
North Korea's worst human rights abuses
North Korea's worst human rights abuses
1/11 Starvation

A UN report said that policies leading to mass starvation in North Korea amounted to crimes against humanity. Deaths peaked during the 1990s North Korean famine.

Al Jazeera

2/11 Executions

Defence minister Hyon Yong Chol is believed to be the latest official executed after falling foul of Kim Jong-un. As well as gruesome public executions, thousands of people have been killed in state 'purges' and for alleged anti-state crimes

Getty

3/11 Torture

Torture is prevalent in prison camps, as well as in police and security service custody.

AP

4/11 Freedom of religion

American missionary Kenneth Bae was one of the many people detained after trying to practice their religion. The DPRK Constitution claims to protect freedom of religion but not if it as alleged of being used a a pretext for 'drawing in foreign forces or for harming the state and social order'. Christianity is frequently considered a political crime

5/11 Freedom of expression

All media is tightly-state controlled and expressing facts of opinions critical of the government or Juche ideology can lead to arrest and imprisonment. As well as being under extensive surveillance, people are encouraged to 'inform' on friends and neighbours

Getty

6/11 Freedom of thought

A UN report found that the 'DPRK operates an all-encompassing indoctrination machine which takes root from childhood to propagate an official personality cult and to manufacture absolute obedience to the Supreme Leader, effectively to the exclusion of any independent thought from the official ideology and state propaganda'

Reuters

7/11 Forced labour

Prisoners are subjected to forced labour in camps, including children as young as five. Some workers are also reportedly being sent abroad to fund the government's projects

AFP

8/11 Sexual discrimination

Although women are permitted to serve in the military, their role is restrained by the Juche ideology and the UN reports that 'discrimination against women remains pervasive in all aspects of society'

AP

9/11 Freedom of movement

Freedom of movement is severely restricted within North Korea and very few citizens are allowed to leave the country. Immigrants found in China can be forcible repatriated and punished on their return. The right for foreigners to enter is also severely restricted.

Reuters

10/11 Prison camps

Many of the worst abuses reported take place at prison camps, some specifically for political crimes. The camps officially do not exist but have been photographed using satellite. Inmates are 'forcibly disappeared' and usually imprisoned until death

REUTERS

11/11 Reproductive rights

Forced abortions have been reported for imprisoned women, often after being raped by guards. Mothers and babies frequently die in childbirth because of a lack of adequate care, often delivering babies unaided at home.

AP
"They have grown the threat of their programme and have acted with a kind of reckless abandon," he added.
North Korea conducted its first nuclear test in 2006 and is now believed to have at least 10 such weapons.
The country walked away from proposed agreement with China, Japan, Russia, South Korea and the United States to end its nuclear programme in return for diplomatic and economic rewards in 2005 and remains under heavy sanctions.
"I think never has the international community been as united as we are now, that, number one North Korea needs to denuclearise," Mr Kerry said, adding that a hoped-for nuclear deal with Iran could serve as an example.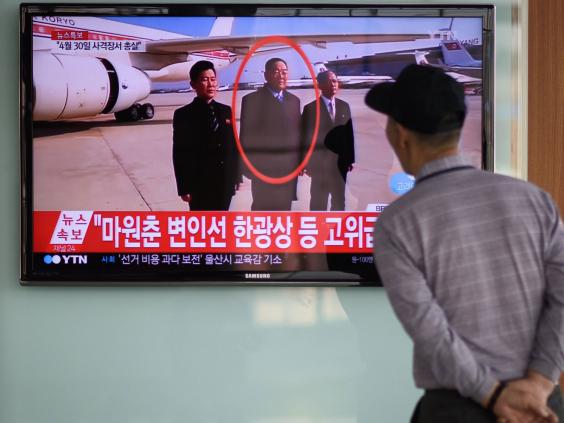 He will be discussing sanctions and other measures with China, one of the only countries enjoying a diplomatic relationship with North Korea, in June.
North Korea is still technically at war with the South since the countries separated after a civil war in the 1950s.
The recently testing of what Pyongyang said was a submarine-launched ballistic missile raised regional tensions further.
Mr Kerry claimed it was likely that the North would be referred to the International Criminal Court for its numerous alleged human rights violations including prison camps, starvation, torture, rape and forced labour.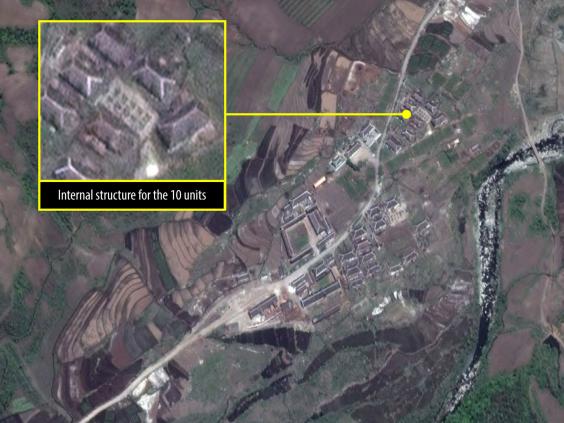 "(Kim's) leadership is one of the most egregious examples of reckless disregard for human rights and human beings anywhere on the planet," Mr Kerry said, claiming "grotesque, grisly, horrendous public displays of executions" were orchestrated "on a whim and a fancy by the leader".
The UN General Assembly has recommended that the North be referred to the tribunal for crimes against humanity after an inquiry detailed "unspeakable atrocities" last year but diplomats from Pyongyang stormed out of a meeting addressing human rights in New York last month.
One North Korean representative had claimed police killings in Baltimore and Ferguson were proof that the US "is the true kingpin of human rights violations."
Additional reporting by agencies
Reuse content