Anyone who has worked in a public-facing job will know it can sometimes be hard to put on a smile during every shift.
Woffice, a property services company in Handan, northern China is attempting to tackle this problem, by inviting workers to take part in 'No-Face' day.
The occasion sees workers wearing masks to hide their facial expressions and avoid stressful social interactions.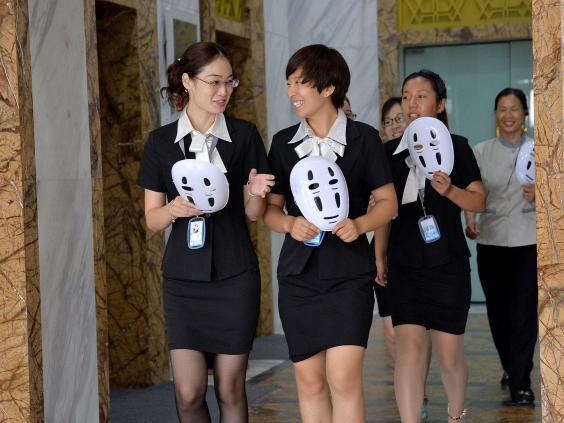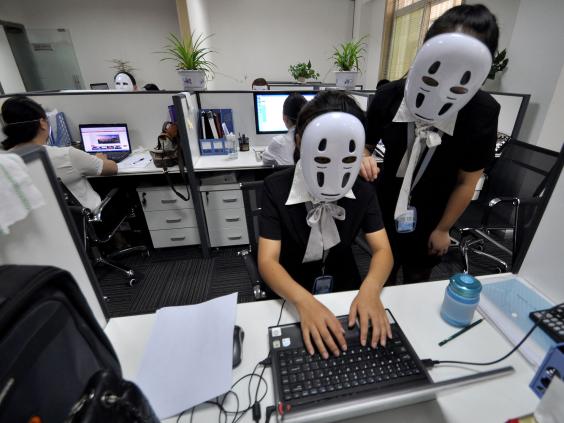 'No-Face' day was the latest in the firm's monthly relaxation days designed to help workers de-stress, according the ChinaFotoPress.
Many employees chose to wear No Face masks, a ghostly character from the popular anime film Spirited Away, while others wore V for Vendetta-style Guy Fawkes masks.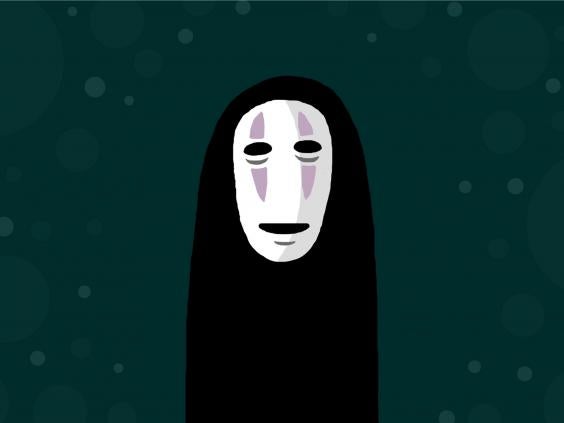 Woffice's relaxation days comes after a UK charity urged the Government to offer mindfulness treatments on the NHS to help the millions of people suffering from stress.
Mindfulness has become a popular practice outside of its Buddhist origins in recent years, and sees people use breathing exercises and meditation to increase their awareness of themselves and others.
A recent YouGov and the Mental Health Foundation showed that 29 per cent of people are stressed; whilst 24 per cent suffer from anxiety and 17 per cent from depression.
Reuse content