A French woman who released a YouTube video to apparently find her Australian holiday romance after she fell pregnant has been met with a combination of support, derision and a hefty dose of scepticism.
Natalie Amyot explains in the video that she is searching for a man she met in the popular tourist resort of Mooloolaba.
Describing how it was "love at first sight" for her when the pair met at O'Malley's Irish Pub, she said they spent a "beautiful" night together.
Ms Amyot revealed in the video that she realised she was pregnant three weeks after she returned home, but she was unable to contact the man because she lost her phone.
The man was around 6ft tall, tanned with blue eyes, she said.
Ms Amyot went on to stress the importance of finding the man as she has "no family of my own."
"If he doesn't want to know then that's ok but I really want to try and find him," she wrote in the video's description.
"I hope that the Sunny coast community will help me. Merci beacoup."
She also urged people to share her video and to post information on her Facebook page.
On the page, Ms Amyot explained she had spent her remaining money to fly back to Australia and find the man and that she had only three days to find him.
In the days after she released the video and it garnered over 50,000 views, her Facebook page evidenced how going viral can be a mixed blessing.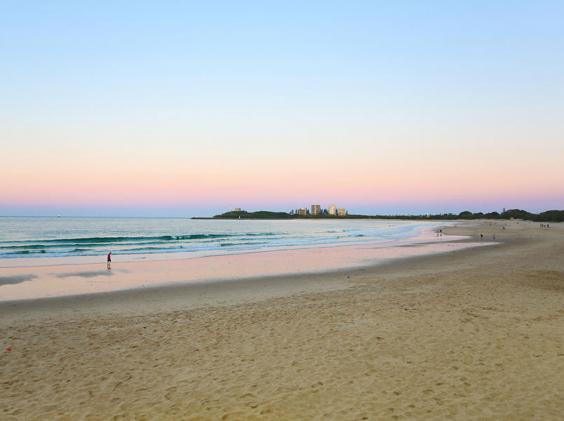 World-weary YouTube viewers wary of online hoaxes questioned whether Ms Amyot's video was an elaborate hoax, while others judged her for apparently sleeping with a man whose name she had forgotten.
The happiest countries in the world
The happiest countries in the world
1/10 10. Australia

Eugene Tan/Hausmann Communications via Getty Images

2/10 9. New Zealand

Tourism New Zealand

3/10 8. Sweden

Getty

4/10 7. Netherlands

BRAM VAN DER BIEZEN/AFP/Getty Images

5/10 6. Finland

Getty Images

6/10 5. Canada

AFP/Getty

7/10 4. Norway

Getty

8/10 3. Denmark

Getty

9/10 2. Iceland

Ragnar Sigurdsson

10/10 1. Switzerland

AFP/Getty
However, others maintained a positive outlook.
"Why do we as a society, automatically think this is suspect..Can we think positive and hope for the best for her..." one woman wrote on Ms Amyot's Facebook page.
"Your support and help has made me cry x x x," Ms Amyot wrote on Facebook on Monday. 
By Tuesday the tone of the page had changed after her story made headlines worldwide.
"If you all want to try and think this fake ill delete all pages and go home. then be proud as you bullied a mum and baby and father away... if thats what you want ill go home tmrw..but how can you hate me so much for wanting to find him...[sic]," she wrote.
However, the tale took a strange turn when the Facebook account she linked to in the video disappeared, while a 'Public Figure' page remained.
In an additional twist, Twitter users have shared an image of a brown-haired woman in Mooloolaba, who they have said looks similar to Amyot, who is called "Alizee Michel" in the caption.
Both local tourist boards and the owner of O'Malley's bar have denied the video is part of any PR involving them, ITV News reported citing Australian media reports.
Reuse content