For many loved-up couples, a visit to Paris isn't complete without sealing their love in a padlock attached to one of the city's bridges.
However, as the tradition has grown in popularity over the years, so too has the weight of the romantic gestures- amounting to 45 tonnes of metal.
Bridges began to buckle from the weight of the love tokens, prompting Parisian authorities to begin removing the padlocks earlier this month.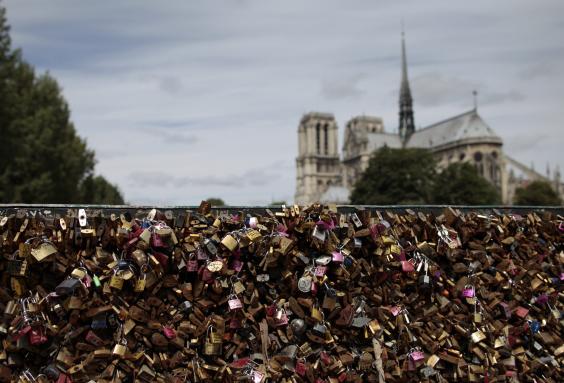 The city council has now unveiled graffiti art work which will take the place of the love-locks.
Temporary wooden boards have been erected in place of the padlocks along the bridges.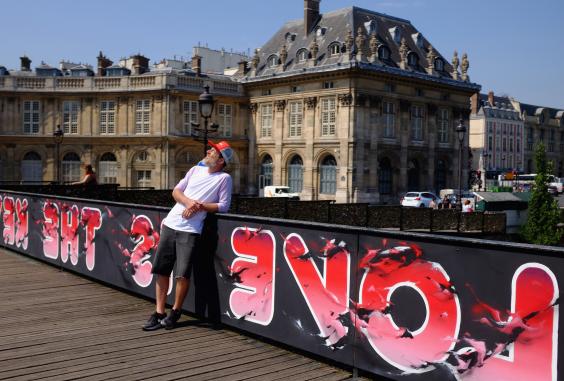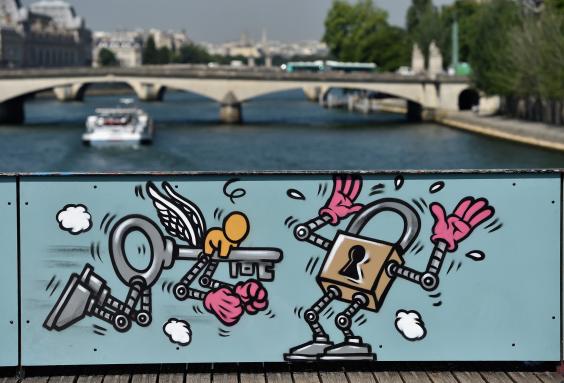 The boards now display art work by local graffiti artists, Brusk, Pantonio, Jace and El Seed, many of whom have incorporated elements of the love-locks in their work as a nod to the romantic tradition.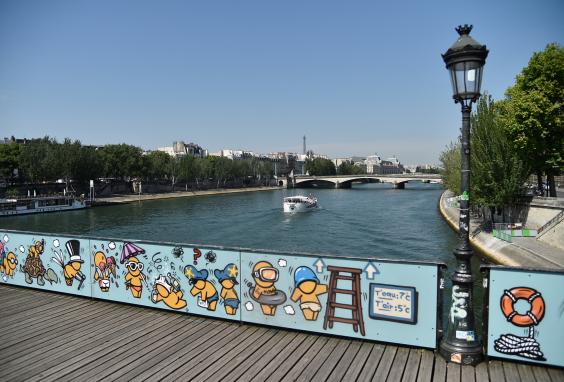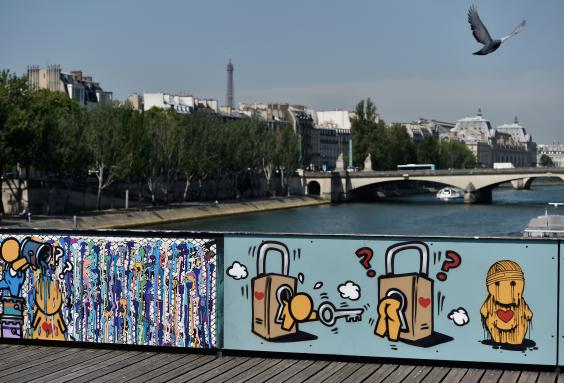 Parisian authorities have been running a 'selfies not padlocks' campaign in a bid to encourage couples to take selfies in front of the bridge art work, rather than attaching locks.
However, the graffiti panels will only be temporary fixtures on the famous bridges, with plexiglass sheets due to be installed from September instead.
Reuse content