An extremely rare white lion cub has been born at Belgrade's 'Good Hope Garden' zoo.
Click here to view more photos
The eight-day-old female cub was born to proud parents Masha and Wambo, bringing the zoo's number up to eleven.
The zoo debuted the tiny cub and allowed press to film her, playing in her pen and purring as zookeepers looked on.
Sadly, white lions are extinct in the wild and are now found only in zoos and reservations. It is estimated that there are only around 500 living in captivity across the world.
The zoo have yet to name the adorable lion cub, but she's bound to prove a hit with visitors over the coming months.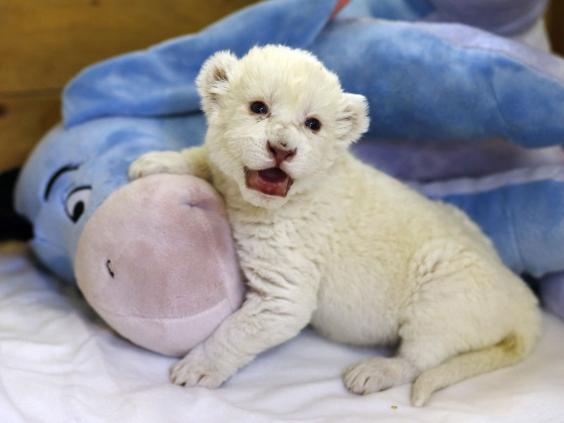 Reuse content