Revenge is a dish best served cold, or viral on YouTube as seemed to be the case for one German ex-husband who uploaded a video of himself using power tools to saw his possessions in half so he could literally give his former wife half of everything owned.
The video, featured on Independent.co.uk last week and titled "For Laura", quickly went viral reaching nearly 5.8 million views with the description "Thank you for 12 'beautiful' years, Laura! You've really earned half." 
Although the course of true love never did run smooth, it did seem that the jilted lover was taking revenge to a whole new level with the angst-ridden video. Now, however, all has been explained.
The video was not created by a jealous ex, but filmed by a media-savvy legal company looking to expand its customer base.
In a confession posted to, Deutsche Anwaltauskunft, a German online legal magazine operated by the German Bar Association, the company owned up to the prank saying: "The idea behind it was to humorously point to a problem that is not only relevant in Germany: Too few married couples take precautions for the case of a possible separation -– for example with a marriage contract."
"The event of divorce then often ends in bitter fights under which not only cars and furniture suffer but especially the effected couples and their children."
The comedic lawyers seemed shocked by the attention its fictional character "Martin G" had created and decided to come clean: "We are very pleased and would have never expected that our message could reach millions of people worldwide in such a short period of time," the organisation wrote.
"No one here expected the numerous interview requests about the fake story and fake divorced husband Martin G. from all parts of the world."
A spokesperson for Deutsche Anwaltauskunft told Mashable that the aim of the video was merely to spread its legal advice to a younger client base. "We especially wanted to reach young couples, who are not already married," he said. "So, we decided to do a viral campaign but we never planned or expected it to become a global event."
The campaign had almost no budget and was created by a small team.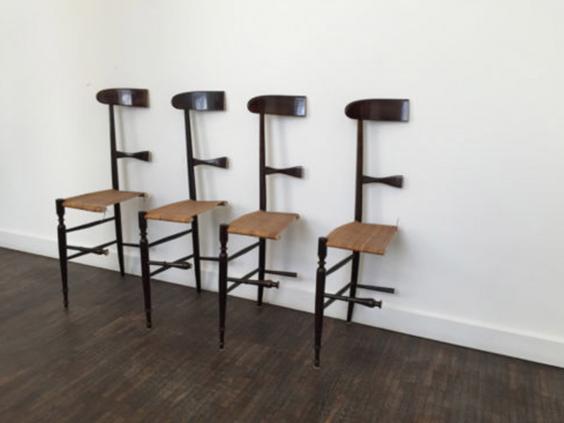 The halved items from the low-budget shoot are currently selling on eBay. However, proceeds from the sale will go to charity rather than an angry ex-husband.
Reuse content