An ultra-Orthodox Jewish extremist suspected of stabbing revellers at Jerusalem's Gay Pride parade appeared in court and was remanded in custody on 31 July. The accused, Yishai Schlissel, was arrested on 30 July after he allegedly brandished a knife and stabbed six people.
Mr Schlissel, who served 10 years in prison for an identical attack in 2005, refused to accept the jurisdiction of Jerusalem Magistrates' Court and represented himself at the hearing. The court extended his detention by 12 days as the investigation continued.
"I do not accept this court's authority. This court does not follow the rules of the holy Torah," Mr Schlissel told the court, the Haaretz newspaper reported. "This court is part of the mechanism of evil. I have no interest in co-operating at all. I do not recognise any of the regime's institutions."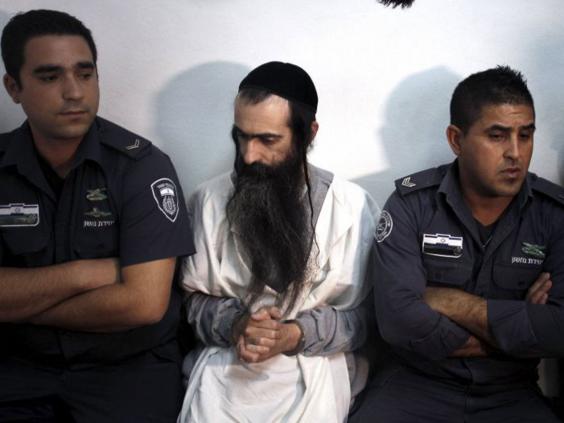 Officials at the Shaare Zedek Medical Centre in Jerusalem, which received two of those wounded in the attack, said a 16-year-old girl remained in critical condition with wounds to her chest and shoulder. Three others were in hospital but their conditions were not life threatening, and another two had been discharged.
The Pride parade went ahead as planned after the stabbings, with music, flags and rainbow-clad marchers wending their way through central Jerusalem under a heavy police presence.
Condemnation poured in against the attack, including from ultra-Orthodox Jewish leaders, and the Prime Minister, Benjamin Netanyahu, called it "a despicable hate crime", adding: "Freedom of individual choice is a basic value in Israel."
AP
Reuse content