There are fears the diplomatic fall-out from claims Vladimir Putin "probably" approved the alleged assassination of Alexander Litvinenko could derail international co-operation in the fight against Isis.
Russia's support for the Syrian regime and reported targeting of moderate rebels and civilian areas has provoked international condemnation but with terror attacks on the rise, so are moves towards closer collaboration.
Francois Hollande announced that he wanted to see France "strengthen co-ordination" with Russia today, while American and Russian pilots have been communicating to ensure their air strikes do not conflict.
And last month, David Cameron and Mr Putin agreed to "work together" to defeat Isis in a phone call following Britain's extension of its operations into Syria.
But now an inquiry commissioned by the UK Government has accused Mr Putin of "probably" approving the murder of a former spy on British soil, thawing relations could rapidly cool.
John Lough, an associate fellow at Chatham House's Russia and Eurasia programme, told The Independent there was so little existing co-operation between London and Moscow that the Litvinenko inquiry is unlikely to make much difference.
"The really important relationship for Russia here is not with the UK, it's with the US," he said. 
"I don't think the Americans are going to suspend Russian dialogue because of what happened to a defector who was murdered in London 10 years ago."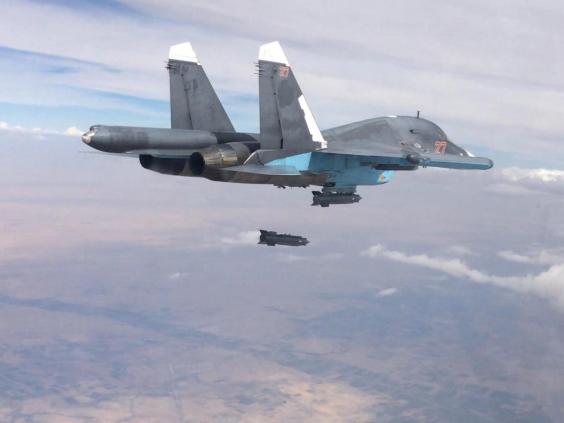 But he said that Sir Robert's naming of Mr Putin and former FSB head Nikolai Patrushev was "significant".
"Effectively those two gentlemen are being classified as suspected murderers and that has to have some sort of impact on Russia's relations with other countries, not just the UK," Mr Lough added.
"If you're Hollande or Merkel and you're meeting Putin, you've got to ask yourself who you're shaking hands with. 
"I think the overall effect will be to deepen Russia's current isolation."
Britain summoned the Russian ambassador on Thursday and imposed an asset freeze on the two main Russian suspects. 
Announcing the measures today, the Home Secretary accused the Kremlin of "a blatant and unacceptable breach of the most fundamental tenets of international law and civilised behaviour".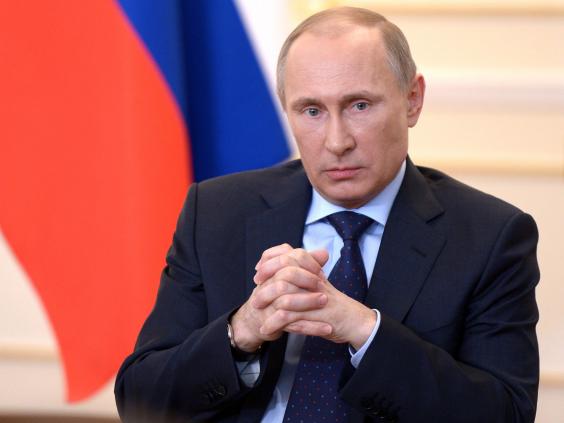 The Home Secretary told the House of Commons Mr Litvinenko's death was long suspected to be a "state-sponsored act" and that the British Government would "carefully consider the implications" of Sir Robert Owen's report.
"Russia's continued failure to ensure that the perpetrators of this terrible crime can be brought to justice is unacceptable," she added. "The threat posed by hostile states…(will be countered) whether from assassinations, cyber attacks or more traditional espionage."
Moscow has always strongly denied involvement in Mr Litvinenko's death and dismissed the results of the inquiry.
A spokesperson for the Foreign Ministry accused it of being "politically motivated" and said it has "marred the general atmosphere of bilateral relations". 
The British Foreign Office also warned the situation would "further complicate bilateral relations and undermine trust".
But Mr Litvinenko's widow was among the critics saying the strong words were not backed by action, with Labour's Andy Burnham accusing the Government of "appeasing" the culprits.
The Litvinenko files: Was he really murdered?
The Litvinenko files: Was he really murdered?
1/8

Alexander Litvinenko in his hospital bed at University College Hospital, London, shortly before he died © PA

2/8

Russian President Vladimir Putin stands accused of ordering the murder of Litvinenko © AP

3/8

Litvinenko's widow, Marina, wants an official inquiry into her husband's death © PA

4/8

Former KGB agent Andrei Luguvoi at target practice © AP

5/8

Litvinenko's funeral took place at Highgate Cemetery in north London in December 2006 © EPA

6/8

Marina Litvinenko listens as Alex Goldfarb reads her husband's final statement in London last November © AFP/Getty Images

7/8

Russian exile, multi-millionaire property magnate, and perpetual thorn in Putin's side, Boris Berezovsky was a constant presence behind the scenes © AFP/Getty Images

8/8

In memoriam: a candlelit tribute to Litvinenko in Helsinki the day after his death © AFP/Getty Images
Even before the results of the report was announced on Thursday, analysts had predicted a softer approach by the UK as diplomats seek to avoid another rift on top of Syria and continuing allegations about Russian involvement in Ukraine.
The Guardian reported that British diplomats had been urging David Cameron not to launch a substantial new round of economic sanctions against Russia at a time when Mr Putin's intervention is vital for any hope of success in the upcoming Syria talks.
Mr Lough said Ukraine, where Crimea remains annexed and rebels control swathes of the east, is a "symbol" of the continuing divide between Britain and Russia.
"The irreconcilable differences are irreconcilable," he said. "Diplomats try to work around them but the divisions run so deep it's difficult to find any common ground. 
"Syria is one of those places in theory, but in practice we seem to be fighting on opposite sides."
Reuse content