A prominent Kurdish lawyer and rights activist, who faced criminal charges for defending Kurdish rebels as not terrorists, has been shot in the head and killed in Turkey.
Tahir Elci, 49, was caught in a gun battle between police and unidentified gunmen as he delivered a statement calling for an end to violence between the Turkish state and Kurdish rebel group the PKK.
Two policemen were also killed in the shoot-out in Turkey's south eastern city of Diyarbakir, with another 11 people injured.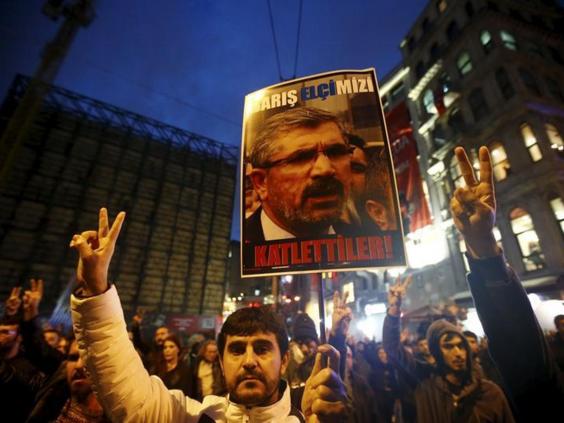 Prime Minister Ahmet Davutoglu put forward two possible scenarios; either Mr Elci may have been caught in crossfire or it was an assassination. If it was the latter, he said, the target was clear.
"The target is Turkey," he said.
"It's an attack on peace and harmony in Turkey."
He has vowed to find the culprits and four investigators have been assigned to the case, although authorities are not ruling out a direct third-party attack as Mr Elci had previously received death threats via social media for his comments about the Kurdish rebels.
President Tayyip Erdogan said the incident showed Turkey was right in "its determination to fight terrorism".
Speaking at a news conference alongside Justice Minister Bekir Bozdag, Interior Minister Efkan Ala said the gun battle erupted after someone shot at police from an unidentified car.
The Diyarbakir governor's office declared a curfew in the area after the incident.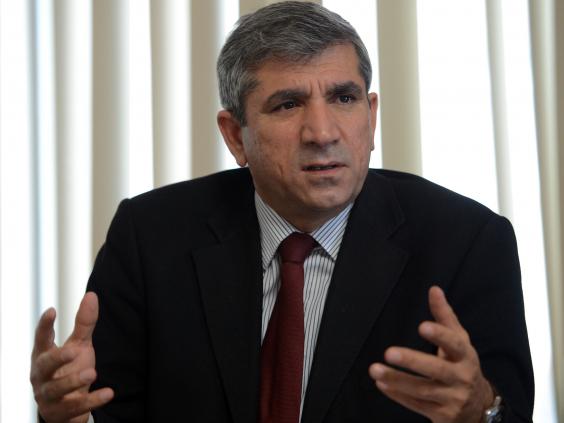 The pro-Kurdish HDP Party - whose initials stand for the People's Democratic Party - called the killing a "planned assassination".
They said Mr Elci had been targeted by the ruling AK party and its media. The HDP called for political parties, civil society and professional groups to "raise their voices" in protest.
"In the place left by Tahir Elci, thousands more Tahir Elcis will carry on the work in the struggle for law and justice," the party said in a statement.
Marchers in central Istanbul chanted: "Shoulder to shoulder against fascism" and "Tahir Elci is immortal". Police fired tear gas and water cannons to disperse the hundreds of people marching in protest on Istanbul's central Istikal Street.
Much of the gun battle was caught on video, with footage showing plain-clothes police reportedly shooting at a figure who was running past them toward Mr Elci. He was then seen lying on the ground with blood apparently streaming from his head.
Witnesses say Mr Elci had been speaking about a historic minaret which had been damaged in clashes just days before in Sur, a district of Diyarbakir. He was also calling for an end to violence between the Turkish sate and the Kurdish rebel group.
"We do not want guns, clashes and operations here", Mr Elci said moments before the shooting.
"The moment the statement ended, the crowd was sprayed with bullets," a local HDP party official, Omer Tastan, said.
"A single bullet struck Elci in the head," he said, adding that 11 people had also been wounded in the incident.
Mr Elci was facing trial for saying the banned Kurdistan Workers Party (PKK) was not a terrorist organisation. The United States and the European Union classify the PKK as a terrorist organisation, but Mr Elci had denounced PKK violence.
The funeral of Mr Elci took place on Sunday in Turkey, where both his wife and brother spoke as thousands attended.
Reuse content