Vladimir Putin has said he will support President Assad's regime in the fight against Isis.
In an interview with the American news channel CBS' 60 Minutes, which is due to be broadcast on Sunday, the Russian President said he was "trying to save the Assad administration".
He told the programme: "There is no other solution to the Syrian crisis than strengthening the effective government structures and rendering them help in fighting terrorism."
He said any effort to destroy the Bashar al-Assad's government will mean "all the state institutions are disintegrated" and Syria will fall into the same chaos as in Libya and Iraq.
Speaking ahead of the a UN summit in New York on Monday, he said it was for the Syrian people to decide "who should govern their country, and how."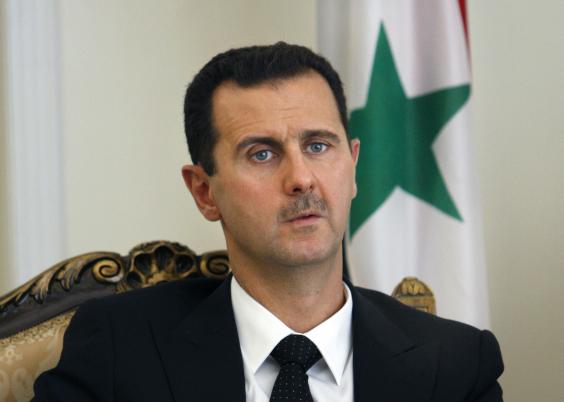 His words follow reports that Mr Putin is prepared to launch strikes against Isis with or without American support.
Mr Putin has urged America and its allies to join forces with Russian, Iranian and Syrian government forces to fight Isis but the Obama administration is reluctant to take part.
Russia has "beefed up" its military presence in the country in recent days to prop up his ally, Syrian President Bashar al-Assad, who is fighting to remain in power after four-and-a-half years of a bloody civil war.
It has deployed at least 28 combat aircrafts to Syria in recent days to add to a portable air traffic control and enough prefabricated housing for 1,000 military personnel to a Syrian airfield believed to have been installed at the beginning of the month.
Mr Putin's comments come as a Russian fighter jet "sneaked" into Syrian airspace on Thursday, according to a US official.
Speaking to CNN, the official said the fighter plane had turned off their transponders as they flew across territory not controlled by Isis in an apparent attempt to avoid detection on Thursday.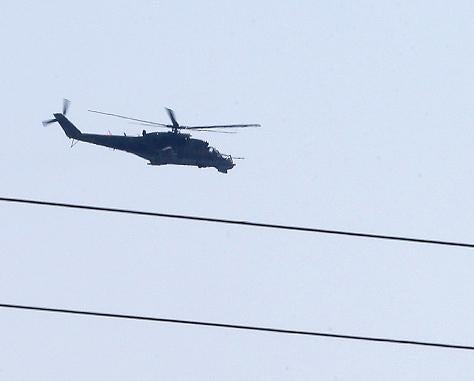 They are also reported to have begun flying drones around the coastal city of Latakia.
Ash Carter, US defence secretary, has warned that seeking to destroy Isis without simultaneously pursuing a political solution to the civil war would be "pouring gasoline" on the conflict.
Western leaders have attempted to force Mr Assad to step down and set up a transition government.
Secretary Carter said: "To pursue the defeat of Isis without at the same time pursuing a political transition is to fuel the very kind of extremism that underlies Isis, and if that's the Russian view that's a logical contradiction."
Additional reporting by AP
Reuse content