Miley Cyrus has posed nude for Paper Magazine's summer 2015 issue.
The popular singer and actor can be seen hugging her cover embracing her pet pig, Bubba Sue, for their profile "Free To Be Miley." Diane Martel directed while Paolo Kudacki photographed the shoot which features a glass pyramid, body paint and seldom any clothing.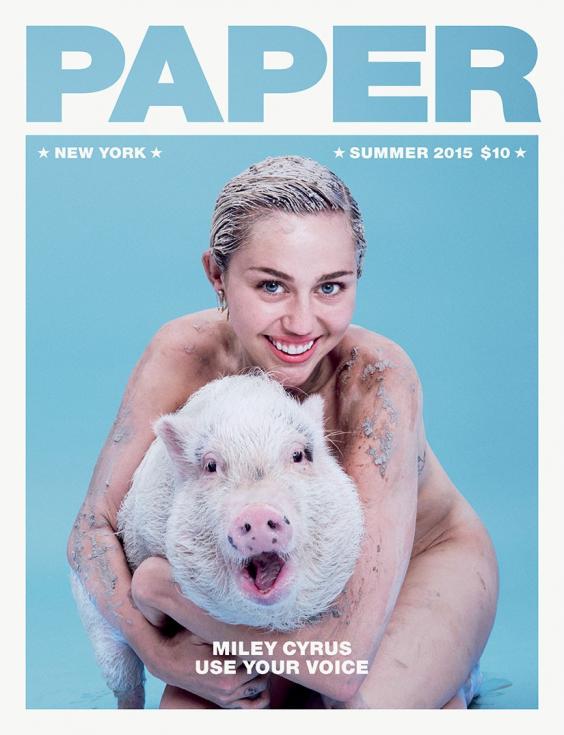 The profile will focus on Ms Cyrus' Happy Hippie Foundation, her nonprofit that supports homeless, LGBTQ youth and sexual fluidity. She told Paper that the problems that face the homeless are too impossible for her to ignore.
"I can't drive by in my ****ing Porsche and not ****ing do something. I see it all day: people in their Bentleys and their Rolls and their Ubers, driving past these vets who have fought for our country, or these young women who have been raped."
"I was doing a show two nights ago, and I was wearing butterfly nipple pasties and butterfly wings. I'm standing there with my tits out, dressed like a butterfly. How the **** is that fair? How am I so lucky?"
The issue will hit newsstands 22 June.
Reuse content