Politicians must be careful not to over-hype the threat that Isis poses, so as not to legitimise the "delusions" held by jihadists, an Australian politician has urged.
Communications minister Malcolm Turnbull has called for the debate on terrorism to remain calm, civil and proportional.
His comments come after Prime Minister Tony Abbott warned the country that Isis is "coming after us", Australia's ABC reported. 
In a speech to the Sydney Institute, Turnbull urged Australia to avoid inadvertently aiding Isis by making them appear more dangerous than they are, or else risk becoming "amplifiers of their wickedness and significance", The Guardian.
He told the audience that while the security threat Isis poses should not be underestimated, politicians must maintain a sense of perspective.
"We should be careful not to say or do things which can be seen to add credibility to those delusions," he said, arguing that Isis' leaders "dream" of sweeping across the Middle East and into Europe like medieval Arab armies.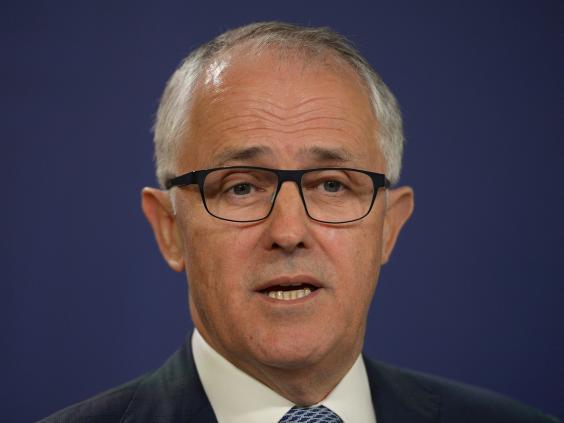 In a wide-ranging speech, he went on to say it was "stupid" to label those who criticise national security policies as terrorist sympathises, in the same way that describing those who advocate them as proto-fascists.
In just a year, Isis has established its brutal so-called Islamic State across swathes of Iraq and Syria, and has used the internet to spread powerful propaganda – attracting recruits and inspiring numerous fatal terror attacks.
Tunisia became the latest nation to be targeted by the extremist group, when gunman Seifeddine Rezgui killed 38 people on a beach in Sousse.
Power struggle: Isis areas gained and lost
The country's ambassador to Britain, Nabil Ammar, has said that military action will never stop terror attacks as he called for politicians to take a new approach to tackling Islamic Fundamentalism.
Ammar suggested that military money could be better spent on economic aid, and that the underlying political factors which led to the rise of fundamentalism must be tackled.
"A security and military response can contain the problem [but] it cannot solve the problem," he said.
"We have been doing that for a long time and the threat is only increasing. We need to change," he added.
Reuse content