When the former London mayor Ken Livingstone said in an interview that Hitler was "supporting Zionism" before he "went mad and ended up killing six million Jews", he was quickly suspended from the Labour Party, which was already in the throes of a painful row over anti-semitism. But while Livingstone's tone-deaf comments came at a very politically sensitive moment, the historical error at their heart is all too familiar.
Claims that Hitler was a Zionist, or supported Zionism, before his anti-Jewish policies turned into murder and extermination flare up at regular intervals. They usually cite the controversial Haavara Agreement (Transfer Agreement) of August 1933 as the most potent evidence of a wilful cooperation between Hitler and the Zionist movement. When viewed in a certain way, this deal does superficially seem to show that Hitler's government endorsed Zionism – but just because it was a mechanism to help German Jews relocate to Palestine it does not imply it was "Zionist".
The Haavara Agreement was the only formal contract signed between Nazi Germany and a Zionist organisation. The signatories were the Reich Ministry of Economics, the Zionistische Vereinigung für Deutschland (Zionist Federation of Germany) and the Anglo-Palestine Bank (then under the directive of the Jewish Agency for Palestine).
Labour antisemitism row: What Livingstone said
Labour antisemitism row: What Livingstone said
1/14 On Israel and Palestine

The simple fact in all of this is that Naz made these comments at a time when there was another brutal Israeli attack on the Palestinians; and there's one stark fact that virtually no one in the British media ever reports, in almost all these conflicts the death toll is usually between 60 and 100 Palestinians killed for every Israeli. Now, any other country doing that would be accused of war crimes but it's like we have a double standard about the policies of the Israeli government

2/14 On Antisemitism in the Labour Party

As I've said, I've never heard anybody say anything antisemitism-Semitic, but there's been a very well-orchestrated campaign by the Israel lobby to smear anybody who criticises Israeli policy as antisemitic. I had to put up with 35 years of this

3/14 On Naz Shah

It's completely over-the-top and rude, but who am I to denounce anyone with all of that. It was wrong. I don't think she is antisemitic, it was incredibly rude but I don't believe she is an antisemite. When the NEC investigation is finished they'll say it was rude and over the top but they won't find any evidence that she actually hates Jews. We've got to investigate all these charges and the context in which they are made. If she is antisemitic like the other three or four members we've found who are antisemitic, she'll be expelled

4/14 On other alleged antisemites in Labour

That is part of the classic antisemitic thing about an 'international Jewish conspiracy' – that is the reason we need to have an investigation. I've got an open mind. I've seen nothing to suggest to me that she is antisemitic. I wouldn't have supported her if I [thought] she was antisemitic

5/14 On whether what Hitler did was legal, as stated by Naz Shah

That's a statement of fact – Hitler, I'm sure, passed all those laws that allowed him to do that … it's history … literally, Hitler was completely mad, he killed six million Jews. She's not saying it's legal to kill six million Jews: what they were doing in that country allowed them not just to kill six million Jews, kill all the communists, kill all the leftists like me, my father almost died when a Nazi sub sank his boat. I have no sympathy with Hitler

6/14 On another alleged antisemite in Labour

No, that is, and that's why she's been suspended or expelled. What I've said is that in 47 years of the party in all the meetings I've been in I've never heard anyone say anything antisemitic. There are bound to be in a party of half a million people you'll have a handful of antisemites, you'll have a handful of racists. You've managed to dig out virtually every antisemitic comment that Labour members have made out of half a million people. I've never met any of these people. There's not a problem. You're talking about a handful of people in a party of half a million people. Jeremy Corbyn has moved rapidly to deal with them

7/14 On Jeremy Corbyn's response to the allegations

He met with Naz and she agreed she would stand down while the investigation is going on. He called her in to see her. There's been a huge investigation of virtually everything that anybody put on the internet … many of these people are quite new and recent members of the party that joined in the big influx. 300,000 new people came in

8/14 On his meeting a man accused of antisemitism in London

This is the man who called for Muslims around the world to donate blood after the attacks of 9/11 when he came to London I went with him to the Regent's Park mosque where he said no man should hit a woman and you should not discriminate against homosexuals. So I can't equate what I heard him say… he made no antisemitic statement while he was here in London. I don't investigate people. I've simply said what I believe to be true which is that Naz was not antisemitic. She was completely over the top, very rude, but that does not make her an antisemite

9/14 On John Mann's comments

He went completely over the top. I was actually doing a radio interview at the time that he was bellowing that I'm a racist antisemite in my ear. I've had that with John Mann before a few weeks ago screaming that I was a bigot down the phone. I'm not an apologist for anyone who makes antisemitic statements. What I'm saying is don't confuse antisemitism with criticism of the Israeli government policy

10/14 On calling a Jewish journalist a "concentration camp guard" whilst Mayor of London

I can't tell if a journalist is Jewish or Catholic or anything. If a journalist is chasing you down the street at nine of clock at night you might be rude to them. Some people might have hit him! He said he was just doing his job. We went all the way to the High Court and the judge opened his judgement by saying 'I hope no one here is going to suggest that Mr Livingstone is antisemitic'. We won the case

11/14 On claims about Hitler and Zionism

I can't tell if a journalist is Jewish or Catholic or anything. If a journalist is chasing you down the street at nine of clock at night you might be rude to them. Some people might have hit him! He said he was just doing his job. We went all the way to the High Court and the judge opened his judgement by saying 'I hope no one here is going to suggest that Mr Livingstone is antisemitic'. We won the case

12/14 On John Mann

I'd simply say to John Mann go back and check. Is what I say true, or is it not? The BBC, you've got a huge team of researchers, it will take just an hour or two to go back and confirm. I was asked a question, I answered it. I have never in 45 years since I won my first election, I have never lied. I have always answered the question

13/14 On raising the issue if Hitler

It lays you open to people smearing and lying about you. I've always answered the questions put to me and that simple fact is we've had a handful of people saying antisemitic things in the Labour Party, they've been suspended, some of them are on their way to being expelled, some of them have been expelled already

14/14 On people calling for him to be suspended

All my usual critics – but the simple fact is I agree with them; there is no place for antisemitism in the Labour party. For them to suggest I am antisemitic is a bit bizarre considering we worked with Jewish groups and put on exhibitions about the scale of the holocaust, we worked with Jewish groups to tackling the scale of antisemitism back in the 1970s. I've always opposed every form of racism whether it's against black people or Jews. I'm going to stay in the Labour party and continue to fight against all forms of racism and discrimination as I have my entire life
Under the agreement Jewish emigrants had to hand over their possessions before they left Germany, and the proceeds were used by a company specifically set up for this purpose in Tel Aviv to purchase German goods for sale in Palestine. The proceeds of these sales were then paid in Palestinian currency to the emigrants in Palestine.
The agreement was immediately criticised from all sides. The Zionist Federation was accused of collaboration with the Nazis, and the Nazi authorities were criticised by fellow Nazis for helping Jews when their official policy was to "solve the Jewish question". Still, at this point in time, both sides no doubt saw potential benefits for themselves in such an agreement.
For the Zionist Federation, it was a way to save Jews from the claws of an increasingly hostile regime and attract them to Palestine, while for the Nazi state signing an international agreement was further proof of its legitimacy, broke the Jewish movement of boycotting German goods, and helped the recovery of German exports at a time when the German economy was still in the depth of depression.
Twisted road
The Haavara Agreement does not mean the Nazis were ever Zionists. Instead, it is testament to the fact that Nazi policy towards the Jews was not clear-cut from the beginning, but evolved greatly over the years. The only constants were a fanatical hatred of Jews, the insistence that the Jews were the root cause of all of Germany's problems, and that the "Jewish question" must be "solved" once and for all.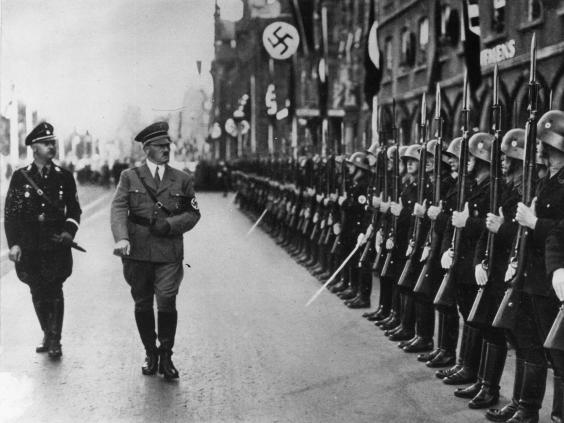 While this implicitly always suggested murder and extermination, it took time until it became clear how this extermination could be effectively executed and until the Nazi authorities felt that such a radical "final solution" could be pushed through. In the meantime, the Nazis tried various means of "ridding" Germany of its Jewish population – including "encouraging" Jews to emigrate, forced relocation, and outright evictions – while at the same time pauperising them and confiscating their possessions.
The Haavara Agreement is the first example of a Nazi programme of organised Jewish relocation. Other and more radical examples include the mass expulsion of Polish and stateless Jews from Germany to Poland in October 1938, and the so-called Madagascar Plan, the attempt to relocate the Jewish population to the island of Madagascar, then a French colony. The latter plan became unfeasible when Germany was unable to defeat Great Britain in 1940.
But it is crucial to remember that at the same time as these and other forced relocation plans were discussed, Jews were being increasingly marginalised and disenfranchised in Nazi Germany. They were expelled from German civil service and from the professions, their shops and businesses were boycotted and their German citizenship was taken away. Step by step, they were excluded from German political, economic, legal, social and cultural life.
And in the aftermath of the "night of broken glass" pogrom of November 9 1938, widely known as Kristallnacht, more and more Jews were deported to concentration camps.
Distorted history
These policies do not in any way resemble Zionism. However critical one might be of Zionist policies in action, Zionism was a movement based on the right of self-determination. It originated as a national liberation movement, both mirroring the aims and aspirations of other national movements in 19th-century Europe and responding to the surge of anti-semitism in the newly established European nation-states.
The Nazis' plans for "concentrating" Jews in specific territories, be they Palestine or Madagascar, had nothing whatsoever to do with self-determination. These were expressions of the complete opposite: the use of force to strip Jews of all their rights, property and dignity.
As was proved by the establishment of the General Government in central Poland in October 1939, the Nazis were not in the least concerned that the territories where they intended to "concentrate" Jews were in a position to help their populations sustain themselves. They were looking for dumping grounds for Jews and other "undesirables". These people were at best treated as 'assets' to exploit or, later, a stock of slave labour, and at worst simply expected to die of disease and starvation.
Any claim that Nazis and Zionists ever shared a common goal is not only cynical and disingenuous, but a distortion of clearly established historical fact.

Rainer Schulze is Professor of Modern European History and General Editor "The Holocaust in History and Memory", University of Essex
This article was originally published on The Conversation. Read the original article.
Reuse content