England captain Alastair Cook praised the "relentless" performance of his bowlers in the first Test after they came close to inflicting a first home defeat on India in four years.
Needing to bowl Virat Kohli's side out in 49 overs to take a 1-0 series lead, England gave the world's No1-ranked team a fright as they limped to the close on 172 for six.
It means the five-match series is level heading into the second Test in Visakhapatnam that starts on Thursday.
England can take heart from a performance that was not only a vast improvement on their three-day defeat by Bangladesh in their last Test a fortnight ago in Dhaka but from the fact they pushed an India team unbeaten at home since December 2012 so close.
Cook, who scored his 30th Test hundred today to move past Australian great Don Bradman on the all-time list of century-makers, said: "We played some good cricket. It was a good toss to win but you still have to score the runs.
"In India if you get 537 like we did then you're always in the game. I am really proud of the lads, we were relentless with the ball and we didn't let India score quickly. To keep them to 480, I thought we played really well.
"There was only two chances of a result, us to win or them to draw and that can do funny things on a fifth day wicket and I was pleased with how we bowled, but in the end they did enough."
Haseeb Hameed, meanwhile, admitted his Test debut, at the age of 19, was a surreal experience.
The Lancashire opener's second-innings 82 was the highest-ever Test score by a teenager for England.
He said: "I did enjoy it. I felt more comfortable the more time I spent out there. I just took it as any other game in a way.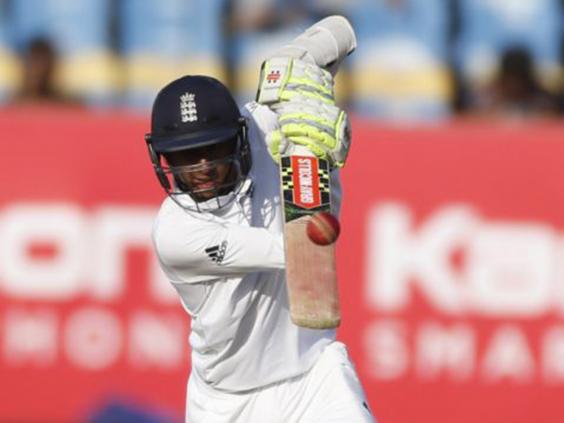 "It is quite surreal how quickly things have happened but I am trying to take it all in my stride and not look too far ahead.
"I'd be lying if I said I wasn't thinking of a century but I was also very aware I couldn't look too far ahead. It was more difficult to score this morning, the ball was reversing and the 7-2 field was difficult."
Hameed was overlooked for the recent series in Bangladesh and he admitted that experience may have helped him.
"Maybe it did," he said. "The one thing I did do was make sure when I did get the chance I'd be well prepared so I took the time to go into the nets with Ramps [batting coach Mark Ramprakash]. "Speaking to the lads it was good to get their thoughts on the wickets and hopefully that extra preparation helped me."
Reuse content