Bowlers toiling fruitlessly under a hot sun, wristy batsmen in control - that always used to be the fate of England's cricketers touring India. But if the current team felt that particular model had been consigned to history it made an unwelcome reappearance in Visakhapatnam where Alastair Cook's side are struggling in the second Test.
After England's dominance in dry Rajkot, the old realities hit hard in this lush coastal venue. A slow, unresponsive pitch, on which Cook lost the toss, allowed India to stamp match-defining authority on the game after Virat Kohli and Cheteshwar Pujara made hundreds, Pujara's third in as many innings.
India were 36 for two when the pair came together at the crease after Stuart Broad and the returning James Anderson had removed the openers cheaply. But thereafter it was a lop-sided contest as England's bowlers played servant to India's master.
The benign conditions on the opening day challenged England's bowling resources, especially their trio of spinners, Adil Rashid, Moeen Ali and Zafar Ansari.  The harsh reality of bowling without the comfort of a large total behind them (they had 537 on the board in Rajkot), saw them succumb to the pressure and they leaked boundaries as a result.
With reverse-swing eluding the quicker bowlers it was they who had to give Cook control and in that regard they failed miserably - runs coming at a rate of 4.3 between lunch and tea, which is as close to chaos as you can get in a Test match.
Few would quibble if Kohli and Pujara had been forced to take risks to score that quickly but they scarcely hit the ball in the air let alone against the laws of physics. Instead, they were served up a veritable buffet of bad balls to feast upon and in India easy pickings are never squandered.
The lack of pace in the pitch, as compared to Rajkot which was both quicker and bouncier, made life more difficult for England's tweakers. But they are Test bowlers and making adjustments, rapidly, should come as standard for players well below even their pay grade.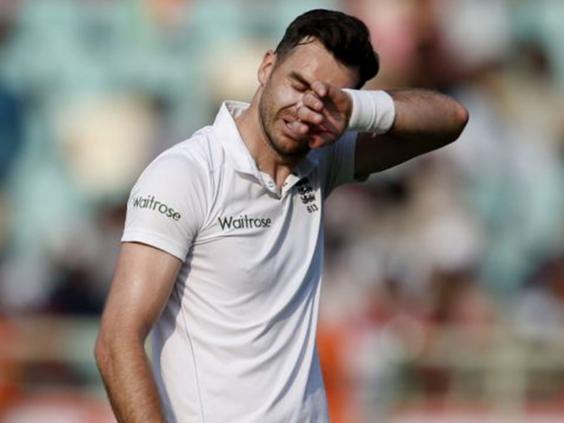 Captain Cook did not help matters with some of his decision making. India were 36 for two with Kohli new to the crease when he summoned spin for the first time. But instead of turning to Rashid, England's best spinner in the first Test and someone brimming with confidence as a result, or even Moeen, his go-to man in Bangladesh, he went with Ansari.
Cook can be stubborn but he presumably made the call on that old saw which says that the left-arm spinner takes the ball away from the right-handed batsman, of which Kohli and Pujara are two, and poses more threat as a result.
The numbers, though, and we know how England love them, would have told him that Kohli, in particular, relishes facing left-arm spin. Indeed, he averages 156 against it in Tests as opposed to the 43.9 he does versus off-spinners like Moeen.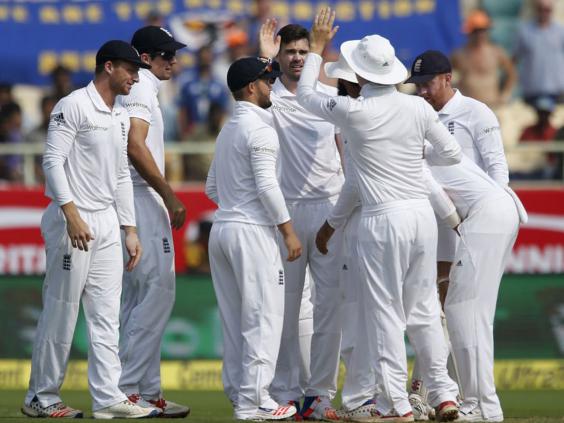 Statistics should not constrain England captains as they do the moguls of social media, but that aside, Ansari was also his least experienced bowler. Unless it was a crazy hunch, bringing him on at that stage had little basis in logic apart from satisfying an outmoded coaching manual.
Ansari struggled too. England are not blessed with brilliant spinners at present, which is why they are playing three of them in India - a move that tries to substitute quantity for quality in the hope that one or even two of the three will come good on the day.
It could be that Ansari is still suffering nerves, this being his second Test. If not, then he needs to reduce the amount of bad balls he bowls, which have been unacceptably high so far for a finger spinner playing at this level.
Anderson dismissed Pujara after tea, a tired shot from a man who has done a lot of batting recently, and got Ajinkya Rahane just before the close with the second new ball. Pujara's wicket helped England claw back the run-rate but other than that, chances were hard to come by which made Rashid's dropping of Kohli, on 56, seem careless.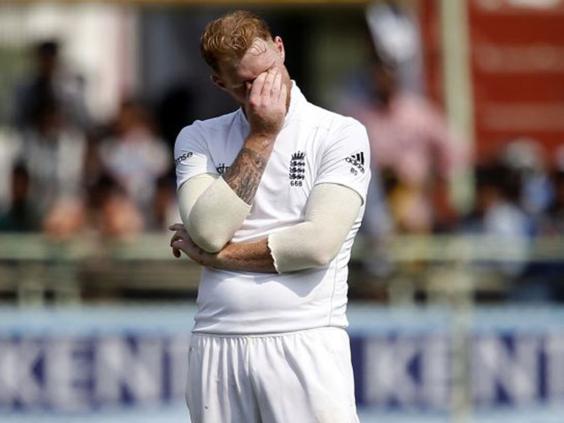 In truth, the catch, which came to him at long leg off Stokes, was a tough one being low down by his ankles. But that is why players practice every day and probably why Stokes looked disgusted.
The lack of penetration left England contemplating a mammoth Indian total, after the home side finished the day on 317 for four with Kohli unbeaten on 151.
It is never wise to make bold predictions until both sides have batted but with the pitch in Visakhapatnam shedding its surface like a snake with Psoriasis, they are up against it - which was how things used to be when East was East and West was West.
Reuse content