The days when a batsman could dream of scoring 1,000 first class runs before the end of May are probably gone (although Kumar Sangakkara gave it a good go this year). For batsman at Middlesex, still just three Championship matches into the season, there has barely been time to score 3,000 between them. 
With so much attention having been diverted by the hotly-debated plans for a new, domestic T20 tournament, it is easy to overlook the fact that the Championship is in the midst of (yet another) minor revolution, the season having been reduced to 14 matches per team in an effort to ease fixture congestion. The first division, now down to seven teams, is almost at Sheffield Shield proportions. 
Traditionalists have been irked by the changes, which arguably marginalise the Championship yet further. Certainly the format for division two is an unhappy compromise, with teams playing some opponents twice and others just once. Poor old Derbyshire face the best sides in the division – Notts and Kent – home and away.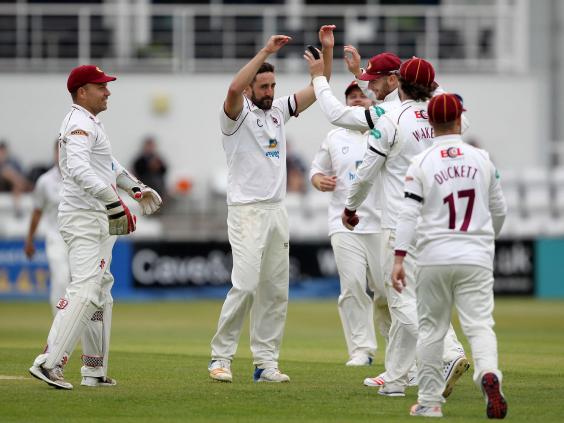 Still, the reduction in the number of four-day fixtures might concentrate minds. For players who don't feature in their counties' white ball sides, the chances of glory are fewer than ever and so every performance takes on added import. No pressure then.
Essex, promoted last season and given little thought as Championship contenders, currently sit proudly at the top of the table, the side's mix of hardened pros and eager youngsters evidently feeling the pressure less than some of their more fancied rivals. 
It helps to have Alastair Cook available of course. His appetite for Championship runs seems the equal of his mentor and predecessor as Chelmsford icon, Graham Gooch. Jamie Porter, by contrast, is hardly a household name but has so far this year been the standout bowler in a steady attack.
Whether Essex continue to challenge for the title when Cook returns to England duty remains to be seen. But there is no shortage of gnarly determination at the County Ground.
Sangakkara comes close to joining elite club
It is doubtful that many greats of the international game wished they had played a match against Oxford's students in March. But having plundered a staggering 876 runs in Surrey's five Championship games, Sangakkara might just wonder whether a workout at The Parks would have given him the chance of reaching that 1,000 runs milestone.
He would have been the first player to reach the figure before May's end since Graeme Hick memorably did so in that hot summer of 1988, aided by his famous 405 not out against Somerset. Glenn Turner is the only other player to have achieved the feat since 1938.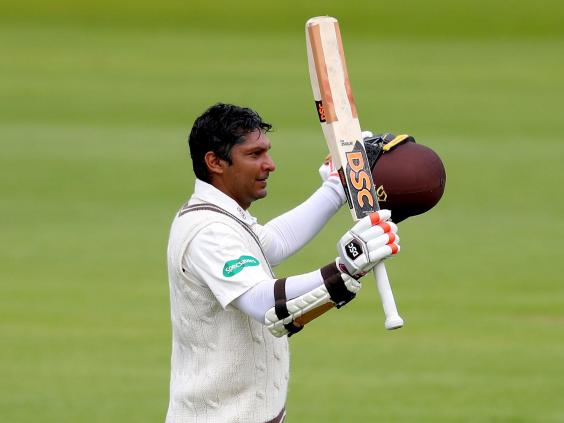 That Sangakkara came so close is a testament to his astonishing ability and his concentration levels. Having made plain his intention to retire from first-class cricket at the end of this season, it might have been easy to think ahead to whatever is next on his agenda. 
In fact, the finality of the decision appears to have enabled Sangakkara to clear his mind of clutter. Had he scored a century in the second innings against Essex on Monday, he would have equalled the world record of six tons in consecutive first-class innings.
This current run glut is, for Sangakkara, a fitting finale to a glorious career. But is it also an indictment of English county bowlers? Batting genius he may be, yet he hasn't been dismissed by a frontline, England-qualified bowler in the Championship since the 23rd of April. 
Love for 50-over cricket in short supply
That the current Champions Trophy international tournament may be the last tells you everything you need to know about the primacy of the T20 format. Love for 50-over cricket is in short supply these days.
In fact, 50-over games are no less likely to fall flat than their shorter cousins – it's just that when they do there are more dull overs to sit through. And when ODIs shine, they have the capacity to out-sparkle T20 slogathons because there is more room for surprising twists and turns.
The format of the Champions Trophy is admirably restrained too: the best eight national teams, 15 matches and three venues. Where the World Cup benefits from giving a chance to the game's lesser lights, the Champions Trophy is all about its stars.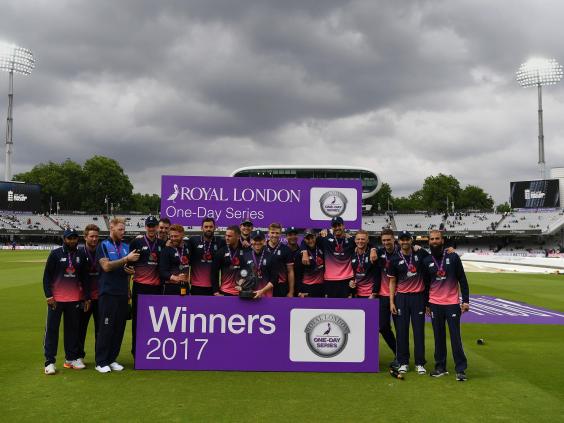 So far, we have seen several brilliant, tight finishes in the warm-up games; as well as an inevitable wash-out; and a rain-affected win for India against a disappointing New Zealand. Teams are scoring in excess of 300 as a matter of course. England, among the firm favourites, begin the tournament proper against Bangladesh on Thursday.
Monday's dismal loss by England against South Africa at Lord's – after two previous victories against the same opponents – may be a necessary reminder that complacency is the enemy of success. If they are firing on full cylinders throughout the competition, England will be a match for all-comers.
Reuse content