Thus far silence from the ECB, but the Australian voice was as one, and in support of Kevin Pietersen. Over the top they came, one after another singing from the pious Pietersen hymn sheet, led of course by cheerleader-in-chief, Shane Warne, tweeting his groomed, little head off in praise of an old mate.
"Question; will the ECB only employ a new coach on the proviso he doesn't want KP in the team? Gillespie or Langer would have wanted KP." The tirade continued: "I'm back for the Lords test between England and New Zealand. Will be an interesting press conference the day before when Cook is asked 'Did u want KP in the team?'.To me England will struggle to win a Test match this summer! 2-0 loss to New Zealand is likely and so too a third 5-0 whitewash in eight years against Australia."
Matthew Hayden, the opening batsman of lore, who alongside Warne was a key member of the 2005 Ashes touring side on the wrong end of the first flowering of the Pietersen genius, warned that any coach considering the England post would not have the freedom to select his own players.
"You'd be crazy to apply for the England coach's role because with a director, you are the man the establishment is going to kick. You have no control whatsoever," Hayden said, full of alarm. And whipping up a sense of serious foreboding Hayden saw the end of civilisation in the old country.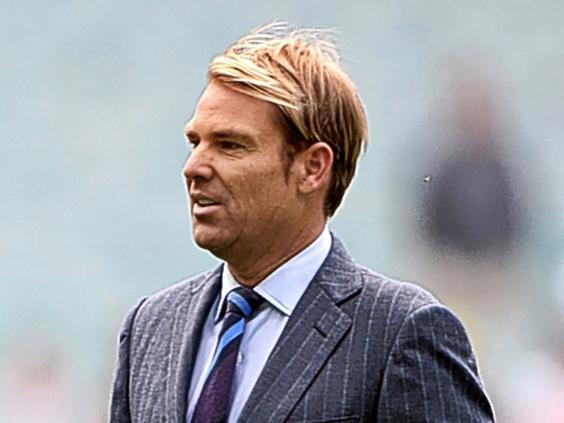 "I think England are entering into a very dangerous space. They have been in a perilous position for the last six months and they are going into very deep times now with an absolutely on-fire New Zealand team and a really revengeful and very in form Australian team too. There are going to be some really tough times ahead for England and they need to sort their back of office out quickly, otherwise we are going to see England fall well behind in those Test rankings."
Of course that wouldn't happen were England's director of cricket, Andrew Strauss, to see beyond his own prejudices and create space in the England dressing room for a super hero and his cape. "Kevin Pietersen probably couldn't be a greater foe to Australian cricket and to the Australian cricket team," Hayden said.
"There have been very few players in the last one or two generations that have had the ability to entertain and direct their attention towards positive cricket like Kevin Pietersen has. He was in line with Andrew Flintoff as one of the extremely dominant players that was able to overturn the great Australian team of that 2000 era."
Peter Siddle, playing his last match as a Lancastrian, kept matters purely between bowler and batsman. "A bloke that averages 50 in Test cricket I'm happy enough to have out the side," Siddle said. "Get somebody in who averages less. I'm happy to see him gone. You can't find someone to replace him. I think those players are once in a lifetime, with their confidence and aggression. Players like that don't grow in trees."
All of this thunder from Down Under would be enough on its own to validate Strauss in his decision to ditch the high-maintenance diva.  But if there were any doubt about how Pietersen sees the cricketing universe and his place at the centre of it, the proof was laid out in his newspaper column, a paean of  towering self-regard. It asked not what he might do for his adopted country, rather it railed at the audacity of the nation to look beyond him.
The disappointment over promises given, initially unwittingly in a Sunday morning radio interview with the BBC's Sportsweek programme when the sleep was still in Colin Graves's dozy eyes, and not kept met the full teenage response.
The Graves olive branch was neither thought through nor properly articulated. But Pietersen, being the child-like boy he is, took it literally and ran off with the idea of playing for an organisation he rubbished in his book alongside players he accused of bullying. He never thought then, when his retaliatory knife went in, that the opportunity to rebadge his career with an England logo might occur again.
It was all too good to be true. A sketchy idea tossed forth casually became a cast-iron offer in the head of Pietersen. "You promised me I could go to the fair, daddy. Mum heard you, didn't you mum?" At this point Piers Morgan steps in to amplify the outrage, a good enough reason alone to run for the hills and leave KP and his sunshine band tooting his horn.   
Reuse content