One of the things that most upset Real Madrid about the years of Barcelona domination under Pep Guardiola was the way the world fell in love with how Barça played the game. 
All those summers spent buying the prettiest boys in the business from David Beckham through to Crisitano Ronaldo, and then along come Barcelona with their band of 5ft 6in midfielders to seduce everyone.
Wayne Rooney tweeting about rising from his living room sofa to give Barça a one-man standing ovation after they had won one Clasico 5-0 in 2010 was the perfect example of the way they were being received.
Even when Jose Mourinho came along and interrupted Barcelona's domination by winning the Copa del Rey and La Liga it still riled the Madrid purists that their football did not make anyone swoon. The lightning counter-attacks were admirable but not the stuff of fantasy.
When Carlo Ancelotti arrived his mission was two-fold: win the club's 10th European Cup; and deliver the brand of football that had put Barcelona and the Spain team on top of the world.
Last Saturday as Real beat Levante 5-0 it looked as though, having already achieved the first of those aims last season, he might be very close to the second. There was something very distinctive about both the performance and the personnel with a diminutive quartet of Isco, James Rodriguez, Luka Modric and Toni Kroos flooding the middle ground with short, sharp pass-and-move football that saw Kroos complete 82 of his 84 passes and Luka Modric 71 of his 73.
It was not just the midfield. Mourinho's preference for full-backs who can first and foremost defend has given way to Dani Carvajal and Marcelo who are both better going forward than they are defensively.
Real have started to resemble Barcelona to the point where they struggle to defend corners. "We are not the tallest," admitted Ancelotti last week when asked about a problem that reached crisis point earlier in the season when half the goals the team had conceded had come from set-plays.
It is more of a makeover than a complete transformation because Ronaldo is still Ronaldo. His 15 league goals in seven games give him a better ratio than most teams in Europe. He failed to score in five visits to Anfield as a Manchester United player and Real are yet to get off the mark in three meetings with Liverpool in Europe but those records will merely serve as a red rag to Madrid's raging bull.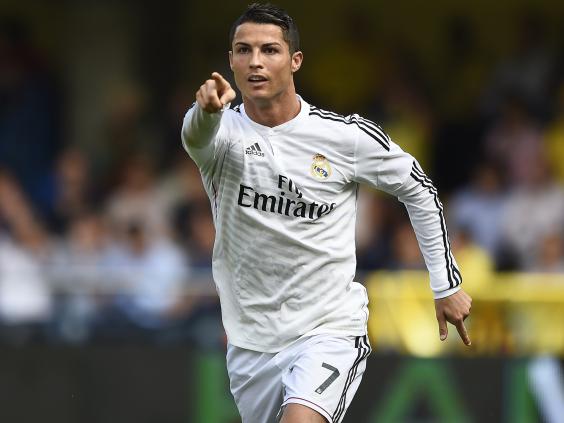 But it is what lines up behind Ronaldo that seems to be slowly changing in Ancelotti's team. At Anfield he is expected to repeat that midfield foursome that played at the weekend after Gareth Bale remained in Madrid for intensive treatment on a gluteal strain.
Back specialist Ricardo Garcia Oviedo said that the injury could be related to a herniated spinal disc discovered during Bale's Real medical last year. "A player can strain other areas in the lumbar region in an attempt to over compensate for the hernia," he told Diario AS.
Bale's need for rest having played 1,319 minutes already this season enables Ancelotti to go on picking the passers – "what we have lost in gallop, we've gained in control" was Marca's take on the consequences.
When Ancelotti joined the club at the start of last season his mandate to change the team's playing style came hand in hand with the signing of Bale. It was hardly a squad addition that encouraged greater use of the short passing game. Xabi Alonso's ability to play accurate 40-yard cross-field passes out of defence and Angel Di Maria's stamina also leant themselves more to a continuation of Mourinho's highly-effective counter-attacking football. Yet now with Alonso and Di Maria replaced by Kroos and Rodriguez, Real can still have the lightning break in their armoury but it makes far less sense to rely on it.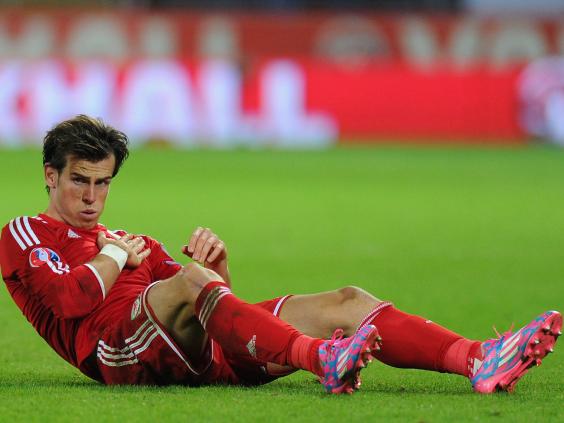 Isco replacing Bale, albeit as part of an enforced change, reinforces that. Various Premier League clubs looked at the Spain Under-21 midfielder when he was a youngster at Valencia and then a star at Malaga but most concluded that his short stride would carry him too slowly around English pitches where midfielders need to cover every square of green. On Saturday he looked very much at home alongside like-minded and similarly short of stature team-mates.
Real's victims at the weekend, Levante, have yet to score at home and have just sacked their coach. As with many bottom-half La Liga teams they provided Madrid with little opposition, and Liverpool – in spite of all their current shortcomings – will offer far more of a threat.
It will be a test for the European Champions. This team looks easier on the eye than the side that won the league under Mourinho and the Champions League last season. Can they be just as ruthlessly effective?