Bolton Wanderers manager Dougie Freedman maintains that the Championship club's finances are still being 'dictated to' ahead of the new season.
The North West side posted their accounts at the end of December 2013, revealing a £163million debt, and Freedman has since offloaded a host of higher earners while also utilising the loan market wherever possible.
The Trotters have only two strikers on their books, Jermaine Beckford and Craig Davies, but Freedman is optimistic ahead of the season opener away at Watford.
"We are a little bit short of numbers. I know what the fans are thinking, but I would like them to understand where we are," said Freedman.
"Cash is not king right now for us; we can't go and bully the market, we need to wait until something goes up.
"We need three attacking options. Cash is king and when you haven't got that you can't dictate the market, therefore I have got to get dictated to.
"So when these players come up for loan, or the price is right, or they need money to buy someone else, then I will get them.
"I am very patient and it's sometimes taken me to the wire in the past and hopefully they (the fans) understand. I'll get the right ones. We work very hard behind the scenes putting together certain ideas to get the right type of players to fit in and when they do they will help us."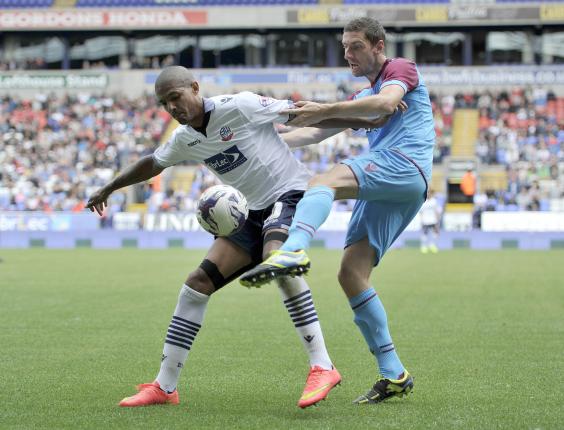 Despite the difficult situation, Freedman insists that he won't fall into the trap of signing players for the sake of doing so.
"The simple facts are we are not awash with money, it's been spent and was unfortunately spent before I got here," he added.
"There is a little bit of money in the pot but not the sort of money where we can go and spend £5million on a striker - other teams can.
"To explain to the fans I can go out tomorrow morning and sign certain strikers that are in the market or have moved to other clubs in the past week, but I don't think they're the right type of players.
"I believe there is still some quality out there and I will wait until the quality comes available. Sometimes that's a loan, sometimes that's the right price. But they are my targets and I owe it to the football club to get my targets in order."
Reuse content