England against Scotland always used to be one of the best fixtures in international football, and so it is impossible to look forward to Friday night's game without feeling like something has been lost.
Of course the atmosphere at Wembley will be electric. However many Scotland fans are in the away end, there will be far, far more there, jam-packed across the whole ground.
Follow live updates from England vs Scotland at Wembley here
And yet on the pitch, where it matters most, it will be like any other qualifier that England play at home against mid-ranking opposition. That special edge, that old rivalry that we had with the Scots, has gone. And I fear it may never come back.
I have fantastic memories from my playing career of matches between England and Scotland, back when we played regular tournaments between the home nations. That structure gave those games extra meaning, but what was most important was the quality. Scotland produced so many world class players in the 1970s and 1980s that any game against them was guaranteed to be so highly competitive.
Everyone remembers the game at Wembley in June 1977, which Scotland beat us 2-1. That was an absolutely incredible occasion but while I was called up in the squad for that game, I was not selected. And understandably so: my club form was inconsistent at the time.
But I did play in two games against Scotland in the next two years which I will always remember too. In May 1978 we went to Hampden Park to play a Scotland team that was about to fly out to the World Cup in Argentina, a World Cup that we had not qualified for. Scotland absolutely battered us, verbally and vocally from the stands, and they beat us up on the pitch. We did not deserve to get anything from the game, but Steve Coppell scored a late winner and we won 1-0. We left Scotland with a real flea in their ear as they flew off, which was something.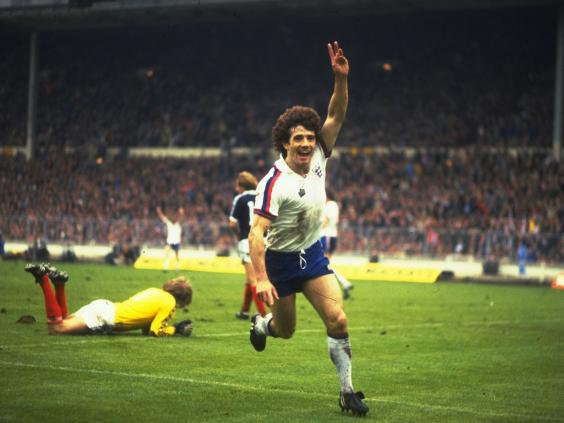 Then, in May 1979, we hosted Scotland at Wembley and came from behind to beat them 3-1. Trevor Brooking and Kevin Keegan were both absolutely outstanding that day.
But, unfortunately, those games belong to a distant past now. There is no British Home Championship any more, and England only play Scotland once in a blue moon. It is just the luck of the draw that this game is happening on Friday night.
And even on the pitch it will not be a clash of the quality that I remember playing in. There was a time when to be a top English team you needed a handful of brilliant Scottish players: Leeds United had Eddie Gray, Peter Lorimer and Billy Bremner. Manchester United had Joe Jordan and Gordon McQueen. Liverpool had Graeme Souness, Kenny Dalglish and Alan Hansen. Incredible, world-class footballers all of them.
But tomorrow night Gordon Strachan simply does not have anywhere near the same quality to call upon. Scotland will, with all due respect to their players, not come to Wembley with much technical ability. What they will bring, though, is aggression and a desire to win.
That is why the two players I most hope that Gareth Southgate starts are Jack Wilshere and Wayne Rooney, two players who can match Scotland tomorrow for aggression and desire.
I must say I have been so impressed with Wilshere this season, and he is the one player I am most hoping will start. It would have been so easy for Wilshere to sit on his backside this season at Arsenal, barely playing but collecting his wages. Instead, he asked to go on loan and is now playing every week for Bournemouth. I adore that in a player, and admire Wilshere so much for showing that bravery. I also applaud Eddie Howe for picking up the phone to Arsene Wenger and helping to make it happen. It means that when Jack goes back to Arsenal, they will be effectively getting a £30million player back, but for free!
Now that Wilshere is looking fit and sharp again, he can give England something that no other player can: that imagination, that ability to go past players, and to play the ultimate pass. Now I think that England need to build around him and make the most of his unique abilities. That means playing Jack as the more aggressive midfielder, alongside a more defensive player such as Eric Dier. Jack can go and do what he does best.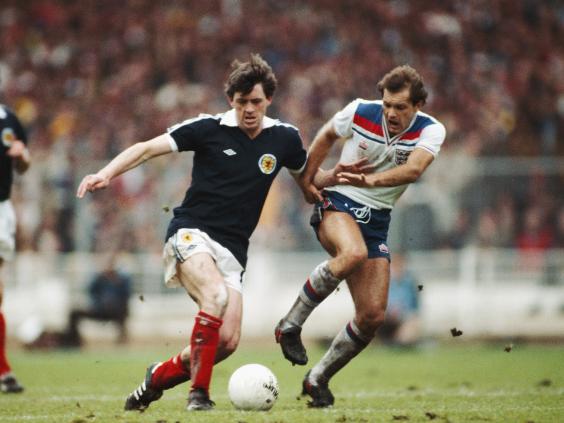 Up front, I'm sure Gareth would be tempted to play Harry Kane, who worked his socks off against Arsenal last Sunday. But watching that game I thought that Harry was slightly off the pace, understandably so after seven weeks out. I don't think Harry is quite ready yet for two huge games in a week, which is why I would play Wayne Rooney up front instead.
I know that Wayne was rested for the Slovenia game, and that he has been dropped at times by Manchester United. But I would not have done that, in either instance. I am still a huge admirer of Rooney and I think that he is not shown anywhere near enough respect.
When I look at Wayne I see a player who is still as fit as a flea. If anything, he is just paying the price for sacrificing himself for the team for so much, his willingness to play anywhere meaning that he has not made a role his own in the normal way. But he is England's record goal-scorer and on the brink of the Manchester United record too. Surely that still has to count for something?
What frustrates me about Rooney is how people talk about him like he's 40 years old. He's only 31 and is in fact four years younger than Zlatan Ibrahimovic, who United signed this summer. After a good start Ibrahimovic is now finding it very difficult in the Premier League. This goes to show how much harder English players have to work to earn our respect, and now we set them much higher standards. I still feel Wayne has so much class, and so much to offer, which is why I hope Gareth starts him on Friday.
Reuse content