Harry Kane has been named as England captain for Saturday's World Cup qualifier with Scotland at Hampden Park.
England boss Gareth Southgate hopes handing Kane the arm band will boost his confidence and kick-start his international career.
Kane, the Premier League's top goalscorer for the second season running with 29, has scored five goals in 17 caps for England and is desperate to improve on that.
With Wayne Rooney overlooked for the qualifier with Scotland and friendly with France, the onus is on Kane to lead the line.
Southgate revealed the 23-year-old Tottenham striker will captain the Three Lions at Hampden Park, and hopes it can ignite his England career.
He told a press conference: "Harry Kane will captain the side tomorrow. Obviously we have shared the leadership around and I think that's been important for us as a team.
"People have said to me there are a lack of leaders in the team and I don't see that to be the case.
"I felt it important to try and give people the opportunity to lead in different ways.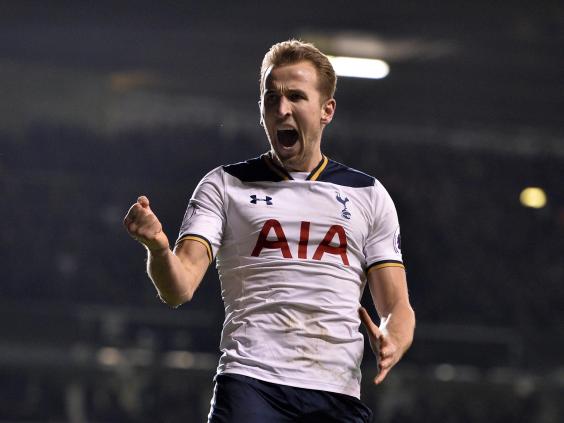 "Everybody's different, everybody has different leadership styles, has a different impact on the game and around the training ground and the hotels, in meetings and Harry's one of a number of people I could have given that opportunity to tomorrow.
"But a couple of the others have done it already and I wanted to give him that boost for tomorrow's game.
"He was pretty chuffed (when told). It's a great honour for any player and for their families, so the significance wasn't lost on him that's for sure."
When asked what he is looking for from Kane on Saturday, Southgate added: "A couple of goals would be nice!
"It's a good moment for him as a player. He finished the season really well. He's a player we've worked with for a really long time.
"We know his mentality, we know he wants to be one of the best in the world. We've got several players, well more than several, we've got a team who aren't at the moment where they want to be individually or collectively, but have great potential.
"I think we're starting to tap into that but there's a long way for us to go. There's room for improvement for all of them which is exciting because they've got a hunger and a desire. They want to show that, they want to do that for their country."

PA
Reuse content