A corrupt policewoman has been sentenced to 22 months in jail after she seized CCTV footage of a street fight that happened in 2013 to be used as a "tool to blackmail" former England captain Steven Gerrard.
Helen Jones, 32, is a former PC with the Merseyside Police, although she was off-duty when the matter occurred as she was taking a career break. Jones obtained the footage by going to a bank and "flashing her warrant card" to the manageress.
The street bust-up involved friends of Gerrard, the current Liverpool captain who will leave the club at the end of the season, at a time when he was still England skipper. When his friends became involved in a row with another group of men at a bar near Gerrard's home in Formby, Merseyside, a fight broke out and spilled out onto the street, which was caught by CCTV cameras at a nearby bank.
The last 11 players Steven Gerrard would want to appear in his tribute game
The last 11 players Steven Gerrard would want to appear in his tribute game
1/11 Ben Foster

Denied Gerrard from the spot in West Brom's 2-0 victory over Liverpool in February 2013. Foster later said saving the spot-kick was 'the equivalent of scoring a goal'.

GETTY IMAGES

2/11 Tony Hibbert

A perennial nemesis from all of those Merseyside derbies. And not exactly the glam name you'd associate with a tribute match.

GETTY IMAGES

3/11 Graeme Le Saux

Gerrard was once dismissed for a high tackle on the full-back in 2003.

GETTY IMAGES

4/11 Dennis Wise

The pair were involved in an ugly confrontation back in 2000 during Liverpool's 3-0 loss by Chelsea.

GETTY IMAGES

5/11 Andrea Pirlo

Gave Gerrard the run-around during Italy's dominant win over England in Euro 2012 and then rubbed it in with his dinked penalty to win the quarter-final. That Gerrard has often been labelled as the 'next Pirlo' but never quite matched him is another good reason not to invite him along to the party.

GETTY IMAGES

6/11 Frank Lampard

They never could play alongside each other, could they?

GETTY IMAGES

7/11 Kevin Campbell

Sent off for nasty tackle on Campbell in 1999 in Merseyside derby. Gerrard has since recounted that he bumped into Campbell in a nearby restaurant, who promptly confronted Gerrard and showed him the marks from the tackle. "He dropped his keks and showed me the stud marks I'd left on his thigh," Gerrard later revealed.

GETTY IMAGES

8/11 Demba Ba

The recipient of that costly slip which allowed Ba to run through and ended Gerrard's title dream.

GETTY IMAGES

9/11 Mario Balotelli

Gerrard said he was "disrespectful" and "mischievous" for snatching the penalty away from then-captain Henderson recently. Would only steal the limelight anyway.

GETTY IMAGES

10/11 Filippo Inzaghi

On the double in the Champions League final of 2007, breaking Liverpool hearts.

GETTY IMAGES

11/11 Hakan Sukur

Involved in brawl during pre-season tie in Amsterdam in 2003 when Galatsaray took on Liverpool. "I felt like a bloody boxer. Chaos reigned" Gerrard wrote in his autobiography.

GETTY IMAGES
Gerrard was claimed to have "threw the first punch" by local businessman Paul Lloyd, 35, but prosecutors heard at an earlier hearing that Gerrard was acting as the peacemaker when the fight took place on the evening of 4 August 2013.
Jones, formerly of Formby, now living in Chatham, Kent, did not deny improperly using her status as a police officer to get the CCTV and admitted misconduct in a public office but claimed she was doing a favour for a friend.
But during a three day hearing, known as a trial of issue last November, Judge Stuart Baker said he found her account "wholly implausible", ruling Jones acted for "base motives" and described her as a "practised and persistent liar".
He said the CCTV was secured to use it "possibly as a lever to cause Mr Gerrard to pay money to suppress it or, at the very least, to use it in a away which would potentially cause embarrassment, as has in fact occurred".
Jailing her today Judge Baker told the defendant: "This was deliberate and calculated misconduct in a public office."
The judge added: "You deliberately created a false impression in the mind of the bank manager that you were investigating a criminal offence.
"In fact you were on a mission to obtain that matter so that you could put it either directly or through an intermediary, who would use it for his own ends, which were nothing whatsover to do with a criminal investigation."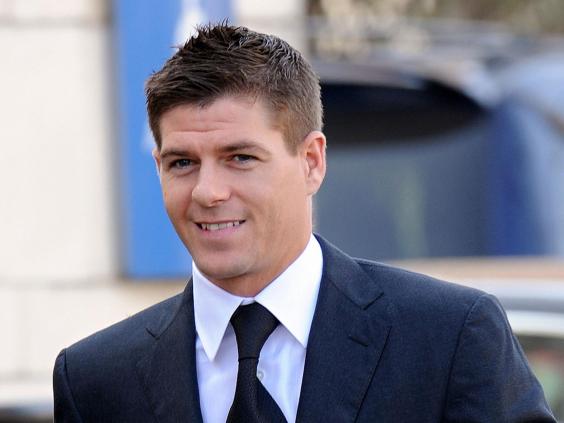 Judge Baker said while Jones may not have known who, eventually, the CCTV would be passed to or for what purpose, it had caused Liverpool's Gerrard, and his friend Lee McPartland, "serious personal embarrassment", and damaged the reputation of Merseyside Police.
Jones made no reaction as she was jailed, though she had wept earlier when her lawyer recounted some of the "trauma" she had faced while on duty as a police officer.
Jones, who joined the police in 2005, was off-duty and on a career break when she went to the Lloyds branch in Formby and took the footage, which the prosecution claimed was for "criminal purposes".
Earlier the court heard Jones got her hands on the CCTV to allow Mr Lloyd or another person, to use it as a "lever" to cause Steven Gerrard to pay money to suppress it or use it in a way to cause him potential embarrassment.
Mr Lloyd claimed Gerrard and his friends assaulted him, and following the incident the footballer and his friend Mr McPartland, faced "demands and threats" amid an atmosphere of "unpleasantness" and "menace" with claims of money being offered by the press for the footage.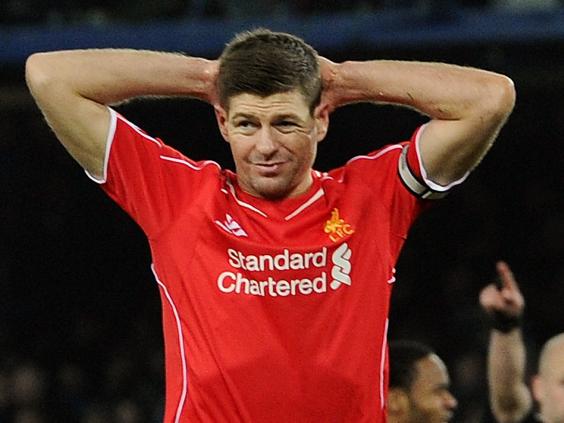 Gerrard was later named in legal papers lodged by Mr Lloyd at the High Court claiming damages following the disturbance.
The civil case named Gerrard, his wife, Alex, and Mr McPartland, as defendants.
But Richard Howarth, prosecuting, said Mr Lloyd, who gave evidence at the earlier hearing, was "an untruthful witness who sought to exploit his involvement in this incident and he maintained his deceit in the witness box".
The prosecutor added: "There is still no extant proceedings in the High Court, which given his performance in the witness box, is hardly surprising."
Mr Howarth said the actual CCTV, which has never been made public, was a "side issue" in Jones' admitted offence of misconduct.
Gerrard's lawyers and Liverpool FC became involved and police called in with their investigation leading to Jones's arrest and her resignation from the police.
Roderick Jones, mitigating for Jones, said: "We are dealing with a single event in which a serving police officer on a career break took a decision to essentially, catastrophically bend the rules to breaking point and in doing so, broke them.
"This is a shameful and criminal aberration."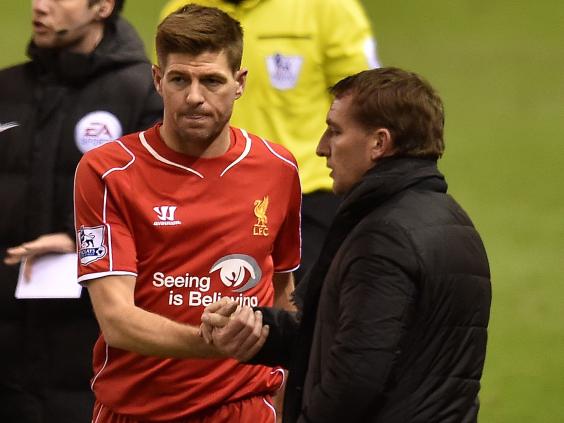 Outside court Detective Chief Inspector Andy O'Connor, of Merseyside Police, said: "Today's result sends out a clear message to both members of the public and our own police staff and shows that Merseyside Police is committed to providing the public with a professional service and we will not tolerate any abuse of office.
"The behaviour of this former officer was completely unacceptable and serves to undermine the public's confidence and trust in the police. We are quite clear, no officer is above the law. If any officer is found to be behaving in a way that does not meet our high standards we will take swift and robust action.
"For this reason Merseyside Police will not tolerate such criminal behaviour. This former officer let down her colleagues whom day in, day out, provide a professional and quality service to members of communities across Merseyside.
"I would also like to thank the Crown Prosecution Service and the prosecution team for all their support throughout this case and the investigation team, for their professionalism and commitment throughout this investigation."
Additional reporting by Pat Hurst of PA
Reuse content