Cheshire Police have confirmed that allegations have been made against more than one person to the NSPCC counselling hotline as part of a growing number of disclosures of historic child sexual abuse in football.
The update from Cheshire Constabulary comes after two more footballers, Jason Dunford and Chris Unsworth, revealed that they were victim of child sex abuse by their football coaches during the early years of their careers.
"We can confirm that a growing number of disclosures have been made to Cheshire Constabulary, including referrals received from the NSPCC in relation to non-recent child sexual abuse linked to football," said a statement from Cheshire Police.
"These have included allegations made against more than one individual.
"Officers continue to contact all those individuals who have disclosed information.
"Cheshire Constabulary understands that this is an extremely difficult and emotive subject, and hard to talk about, but anyone who has been directly affected by this is encouraged to contact police on 101.
"If you don't feel you can speak to the police, or you have information that could help, you can call the NSPCC/FA helpline on 0800 023 2642."
Both the Hampshire and Metropolitan Police have also confirmed that they have received disclosures of historic sex abuse in football as part of the disclosures, and are investigating the matter.
Former Crewe Alexandra striker Andy Woodward revealed to The Guardian last week that he was the victim of sex abuse while he was part of the club's youth teams, and said that the convicted paedophile Barry Bennell abused him for a number of years before he was charged and convicted.
After Woodward's revelations, both David White and Steve Walters also spoke of their abuse at the hands of Bennell, while former England international Paul Stewart told the Daily Mirror that he had also been sexually abused by a different coach.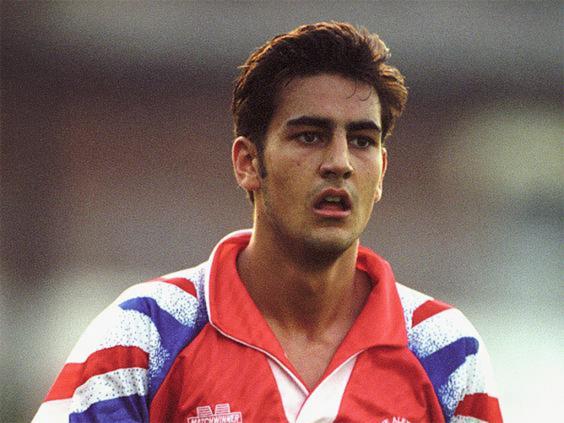 Bennell worked for Crewe, Manchester City, Stoke and a number of junior clubs in the north-west of England. He was given a four-year sentence for raping a British boy on a US tour in 1994, and a nine-year sentence in 1998 for 23 offences against six boys in England. Bennell was also jailed in 2015 after pleading guilty to a charge of abusing a boy at a football camp in Macclesfield in 1980.
Woodward and Walters were both abused by Bennell while they were at Crewe, while White played for Manchester City Academy – having joined from Salford Boys – before going on to play for Leeds and Sheffield United as well as England.
Stewart started his career at Blackpool before moving to City, and later played for Tottenham, Liverpool and Crystal Palace among other clubs as well as his country.
Former City youth team player Dunford has alleged a paedophile ring was running in professional football and that it was covered up as part of a conspiracy.
Dunford claims the scandal is bigger than the one involving former television presenter Jimmy Savile and that football clubs failed to protect youngsters.
"I believe there was a conspiracy and paedophile ring," Dunford told the BBC's Victoria Derbyshire programme. Dunford said he had been staying at a Butlins holiday camp after winning a football competition when Bennell attempted to touch him in bed.
"There were people at those clubs who had a duty to look after boys coming through their system.
"I think Savile looks like a choirboy compared to this fella."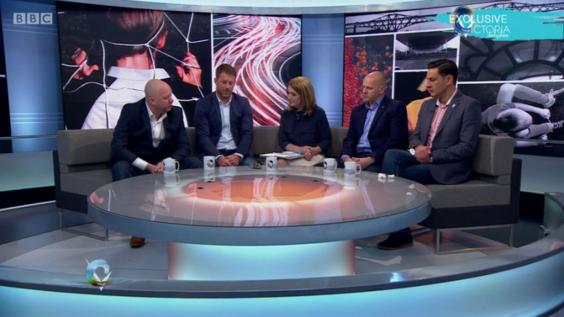 Unsworth was another former Crewe youth team player to come forward with allegations against Bennell, claiming the club turned a blind eye to what was happening.
"It could have been prevented," he told the programme.
"Everything we have been through has been brushed under the carpet and that is why we are here today.
"Hopefully others will come out and join us."
Crewe refused to comment on the latest allegations, referring to the response given by club officials on Thursday.
"There is no press conference or any comment other than the statements made by club chairman John Bowler and Dario Gradi," said a statement.
Dunford and Unsworth appeared on the programme alongside Woodward and Walters, all of whom waived their right to anonymity.
Walters, who still holds the record as Crewe's youngest first-team player, felt the system had failed youngsters and while improvements had been made in recent years he called for a complete overhaul after recent allegations.
"My parents put their trust into a football club and surely they should have vetted and made sure the person looking after us was a 'normal' person," he said.
"All the organisations who are supposed to be responsible for football and looking after children have a duty to protect us.
"The whole of football needs ripping apart, this can never ever happen to any young footballer again."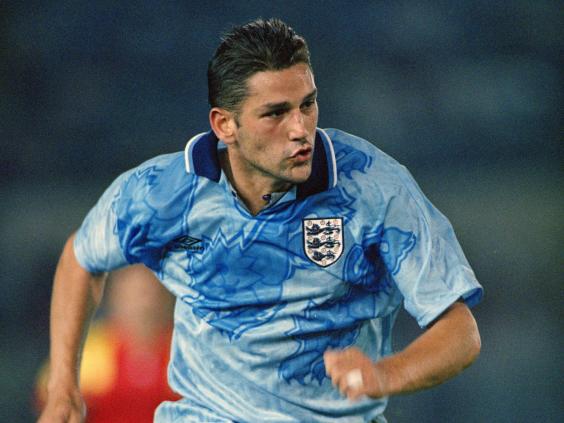 A tearful Woodward, who was first to go public with his story, admitted he had been taken aback by the support he had received.
With more allegations emerging he felt it was now time to combine them with the much larger independent inquiry into child sexual abuse, prompted by the Savile abuse case, which is investigating whether public bodies and other non-state institutions have taken seriously their duty of care to protect children from sexual abuse in England and Wales.
"If it helps for all of us to move forward in football and it will help safeguard everyone in sport then that is fine," he said.
"I've spoken to the Football Association and I will do everything I can to help those young kids.
"I know there are more out there and they can do it (come forward), they really can do it."
Meanwhile, Newcastle have pledged their full assistance with any enquiries after The Guardian reported an unnamed former player had contacted police to make allegations against George Ormond, a coach in the north-east who was jailed for six years in 2002 for carrying out numerous assaults across a 24-year period.
"Clearly Newcastle United will co-operate fully with the police and relevant authorities and provide every assistance we can if or when the club receives further information," said a statement.
"The club would encourage anyone with information about possible child abuse in our game to report their concerns to the police, the football authorities or the NSPCC."
Additional reporting by PA
Reuse content