Arsenal left-back Kieran Gibbs has offered his own theory on who killed Lucy Beale in EastEnders, he thinks it was the postman, 200/1 shot Masood Ahmed.
The "Who Killed Lucy Beale?" storyline culminates tonight during EastEnders Live Week, when finally, after nearly a year, the identity of the killer will be revealed.
Who killed Lucy Beale?
Who killed Lucy Beale?
1/9 Bobby Beale

Lucy's cute little brother is the chief suspect according to the bookies. If she was killed at home as Lauren has suggested, then a family member is likely the culprit. But how could this adorable little fella do such a thing?

BBC

2/9 Jane Beale

Jane failed to attend Lucy's funeral and was allegedly away with Bobby at the time of her death. She was sent a scary letter by Lauren before her wedding to Ian and now's she strongly in the frame.

BBC

3/9 Abi Branning

Dad Max appeared to accuse Abi on Tuesday night's episode. She is seething that her friend Lucy was kissing her dad soon before her death so maybe Abi's angelic looks are hiding something more sinister? After all, she did try to drown her own sister and has been seen frantically scrubbing blood from the car park. Oh and she killed her pet dog.

BBC

4/9 Max Branning

Max is a major suspect because of his affair with Lucy right before she died. He's had many affairs on Albert Square though and the women are alive and well.

BBC

5/9 Lauren Branning

She's accused her demented little sister Abi of Lucy's murder but maybe she's deliberately covering her own tracks. Actress Madeline Duggan is taking a break from EastEnders to have a baby so perhaps she'll be 'going to jail'...

BBC

6/9 Jay Brown

He buried Lucy's purse and phone and set fire to a beanie hat he was caught on CCTV wearing the night she died. Sounds suspcious to us...

BBC

7/9 Lee Carter

Lucy's ex-soldier ex-boyfriend did drop Lauren Branning in it with that video footage - a clever ploy to take the heat off himself?

BBC

8/9 Ben Mitchell

Ben is already a murderer so his inclusion on the suspect list makes sense. He was out of prison when Lucy was killed too. Very possible.

BBC

9/9 Lucy Beale

Suicide is still a possibility but what a disappointment it would be with no 'I can't believe it was you!'

BBC
During a Q & A session this week, Gibbs decided to take a different view of the situation than most, for him it is not Ian Beale or Max Branning, it is the postman Masood, described as the Alpha 'mail' of the Masood family on EastEnders' webste. He did say that he doesn't know who she is, but then cryptically added "the postman?!"
Gibbs has made 17 appearances for the Gunners this season, as he battles with Spaniard Nacho Moreal for a starting place in Arsene Wenger's team.
.@KieranGibbs: "I don't watch it and I don't know who Lucy is or who could have killed her. The postman?!" #AskGibbs

Arsenal FC (@Arsenal) February 19, 2015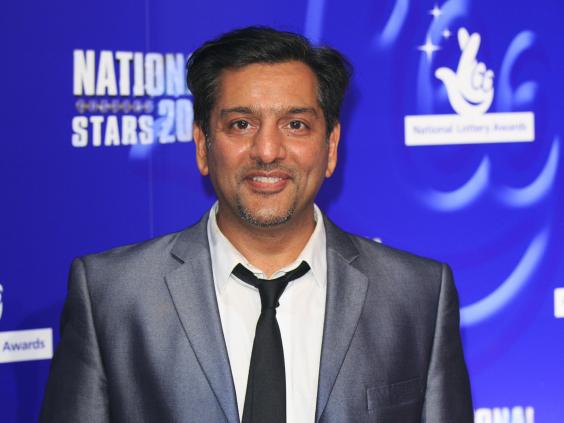 The 25-year-old spoke last week of the challenges he faces to get into the Arsenal XI, telling Sky Sports: "It has been easier (to get selected) in the past. Now, when you keep everyone fit for a while, obviously you can only fit 11 men on the pitch.
"We need a big squad and we certainly have the squad to compete on three fronts at the moment.
"And we are hungry to defend the (FA Cup) trophy. We are not just going to think that, because we won it last year, it is not in our priorities, because all three competitions are.
"I have to be patient before I play and just take my opportunities.
"We spoke the other week and the boss just said that, since I came back from my injury, Nacho (Monreal) has done well and given me a good challenge.
"He wants me to stay focused and, the more both of us are on the top of our games, the better it is for the team."
Reuse content