I did not win a single England Under-21s cap. The competition in those days was intense. I was a late developer, and by the time I was a regular in the Manchester United team, Dave Sexton, then the Under-21s coach, already had a strong squad in place.
It is interesting to look back at my contemporaries from that era who played for England Under-21s in the mid-1990s. I was a striker in those days and the strikers around my age who excelled in their younger years included the likes of Robbie Fowler, Julian Joachim, Noel Whelan, Neil Shipperley, Andy Booth and Bruce Dyer. In midfield were talented players like Chris Bart-Williams, Jamie Redknapp and Trevor Sinclair – the latter considered an outstanding player at that age.
Eventually, my United team-mates Nicky Butt and David Beckham broke into the Under-21s. I had picked up caps at Under-18 level and then in the end was called up to the senior team for my first cap at the age of 22. I never made it to the Under-21s. As I was finding my feet in the reserves at United, and eventually the first team, there were so many good young players around eligible for the Under-21s who were playing regular first-team football for their clubs.
It is no wonder that England teams won the end-of-season Toulon tournament, then for Under-21s, four out of five years between 1990 and 1994. Had I been called up to go, there would have been no hesitation on my part. In our world at United, as we made those final steps from apprentices to young professionals, playing for the Under-21s was considered a major achievement.
I have to agree with Stuart Pearce when he says that Gareth Southgate, his successor as coach of the Under-21s, should be given free rein to select whoever he wants for the European Championship next summer. First, England have to win their play-off with Croatia, starting with the first leg at Molineux this evening, but once there it has to be the best team possible.
England 5 San Marino 0 player ratings
England 5 San Marino 0 player ratings
1/12 Joe Hart

At least he didn't have to pay to watch the game. Hardly touched the ball for an hour until fielding (a couple of sympathetic) back passes. 6/10

GETTY IMAGES

2/12 Calum Chambers

Allowed to go forward at will on his full debut and had few defensive duties. Rarely went past anybody and was guilty of one embarrassing miskick. 5

GETTY IMAGES

3/12 Gary Cahill

Had to take part in occasional aerial duels with San Marino's one striker, Andy Selva, and won most of them. Never threatened on the ground. 7

GETTY IMAGES

4/12 Phil Jagielka

Earned gratitude for making the breakthrough with a headed goal and, like Cahill, was able to relax at the back for the rest of the evening. 6

GETTY IMAGES

5/12 Kieran Gibbs

On his first start for almost four years, enjoyed the freedom to attack. Plenty of touches but can expect Leighton Baines to return on Sunday. 6

GETTY IMAGES

6/12 James Milner

Not a game to be playing as a holding midfielder when you fancy adding to a record of one goal in 50 internationals. Foolishly booked. 6

GETTY IMAGES

7/12 Jordan Henderson

One dangerous cross and a couple of ambitious Steven Gerrard-like passes that did not come off. Instead he came off, after only 45 minutes. 5

GETTY IMAGES

8/12

Expected to be at the base of the diamond midfield, he was on the left of it instead, but was not alone in ploughing through the middle too often. 6

GETTY IMAGES

9/12 Raheem Sterling

Used behind the front two when the space was out on the flanks, he found it tough and was replaced by Adam Lallana (who roamed a little more freely). 6

GETTY IMAGES

10/12 Danny Welbeck

Found space to score his third goal in two games before being rested. Frustrated earlier on, like Rooney, at being surrounded by so many defenders. 7

GETTY IMAGES

11/12 Wayne Rooney

Good chance to move closer to the England scoring record, but it took a penalty to do so. Jimmy Greaves will be outraged if he claims the own goal too. 7

GETTY IMAGES

12/12 Alex Oxlade-Chamberlain

Set up a goal for Welbeck within four minutes of coming on at half-time and showed clever movement. He was unluckily denied a goal. 7

GETTY IMAGES
As a football country, England need to take this tournament seriously. If you don't take your best players, you might as well not go at all.
A great example of a player who would benefit from playing in the Under-21s is Luke Shaw, who is in Southgate's squad for Friday's game. Shaw's United career has not got going yet, but if he fulfils his potential he could be the left-back at the club for the next 12 years and with England, too. He would benefit in a big way from playing at another tournament, possibly even winning this one. To his credit, Shaw has said he wants to play next June, provided England qualify, and I hope United encourage him.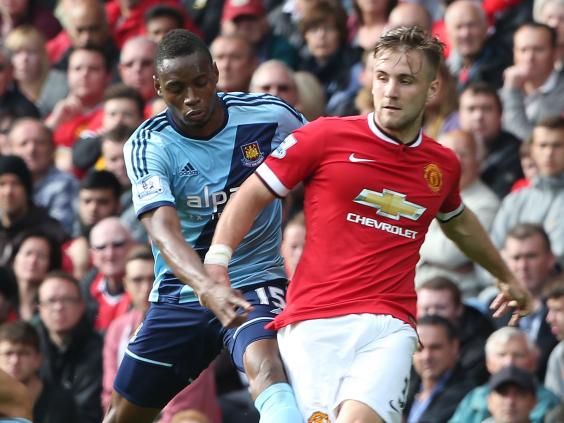 There are too many young players who, having made a senior debut, see a move to the Under-21s as a demotion. In many ways, the game in this country is to blame for them having that attitude. The Under-21s are not a B team and should not be regarded as such. They are the best players of that generation, give or take the odd very rapid developer like Wayne Rooney or Michael Owen.
The decline in the standing of the Under-21s has come partly as a result of the speed with which we promote young English players to the senior team as soon as they make an impact in the Premier League. Calum Chambers is a prime example. He went from the Under-19s to the senior team. Then he was in the Under-21s squad this week until the injury to John Stones meant that he returned to the seniors.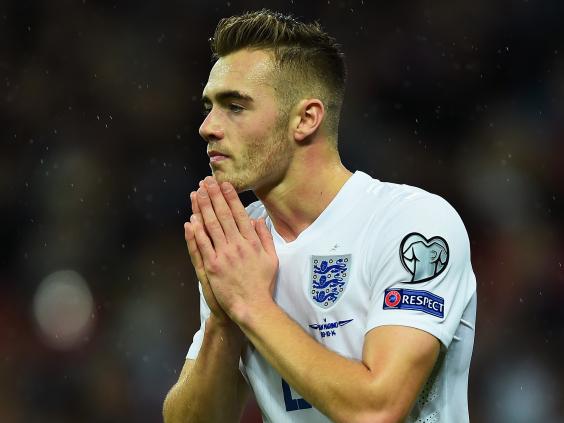 I have no reason to doubt that Chambers would have taken the Under-21s seriously. But if any player needs a reminder, they only have to look as far as Juan Mata. He was part of the Spain squad that won the World Cup in 2010 in South Africa and then went back to the Under-21s the following summer and won the European Championship.
If it is good enough for Mata, why not English lads, too? Should Southgate's team make it to the tournament, I would advocate taking Raheem Sterling and Jack Wilshere to the tournament next summer, even though they are well-established in the senior team.
That argument is always met with the response that adding players from the seniors would short-change the players who got England there in the first place (although Sterling has played in the Under-21s qualifying games). My answer would be: does the Football Association want to win something? If the answer is "Yes", then it is time to be ruthless about getting the best team on the pitch.
Playing for the Under-21s should not be regarded by bright young players as a punishment. It should be a key part of the start of their careers, and the foundation. It should be a big deal, as it still was when I was in my late teens and early 20s.
In order to change that, it needs to be demonstrated that this level of football is relevant and exciting. To achieve that, there seem to be few better places to start than by winning the European Championship in the last two weeks of  June with the best team available.
My player of the week: United's David de Gea
My player of the weekend was David de Gea. His saves were crucial in Manchester United beating Everton and there was none better than the one from Leon Osman.
I do not think he had the best start to the season before then. It felt like every shot on goal was going in and you wondered whether Louis van Gaal might have a few concerns about him. On Sunday he was outstanding.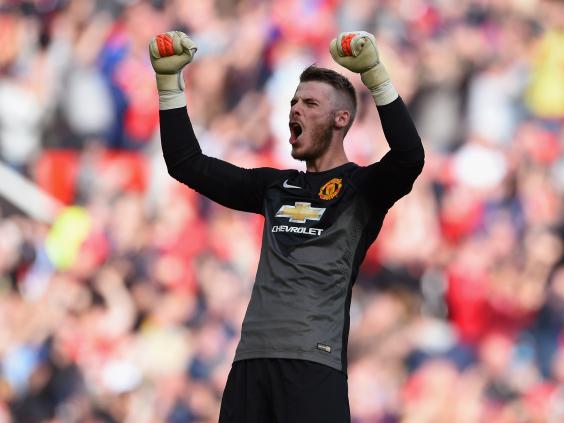 I have always thought that with the best goalkeepers – and especially Manchester United's best goalkeepers – a large part of their success has been about their presence. Peter Schmeichel had it and Edwin van der Sar did too.
It is about being big but also being a character with a personality that allows you to impose yourself. With a top goalkeeper, you catch the opposition's forward glancing across at him in the tunnel before the game. With Schmeichel and Van der Sar, you could imagine them thinking: "I am going to have to be good to score today."
David does not have that physical presence yet, but he can develop that if he wants to. What he does have is a calm personality. He is a quiet lad but one who is capable of some great saves.
Every club should have a Milner
I have never felt that James Milner gets the credit he deserves, so it was interesting to read what he had to say about being the kind of player who does not complain if he is left out the team.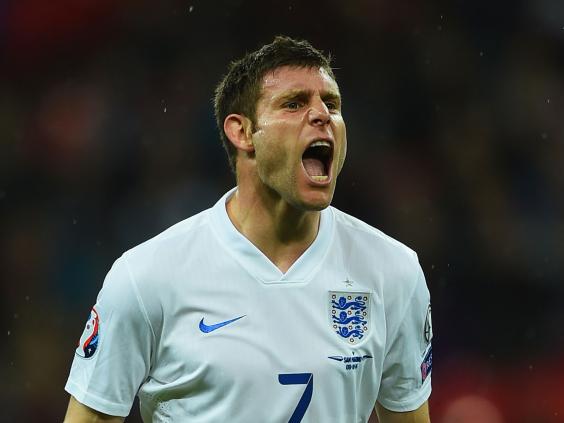 Somewhere along the way, Milner had been stuck with the tag that he is a player you use when you want to stop the other team's full-back attacking. I would say he is an excellent attacking player in his own right. You can see it hurts him to be left out. He is not the type to be happy picking up his wages and sitting on the bench.
I would put him in the same category as Michael Carrick in terms of the way he is regarded. Milner's team-mates will be very glad to have him around, even if he does not always get the acclaim elsewhere.
Reuse content