Police have opened a "criminal investigation into a single suspected offence of bribery" following The Telegraph's undercover sting on a series of football managers and coaches, it has been confirmed.
The undercover operation led to Sam Allardyce losing his job as England manager, although City of London police are said to have informed Allardyce that he is not part of the investigation.
A statement from the City of London Police read: "Detectives from the City of London Police Economic Crime Directorate have reviewed material gathered by a recent Daily Telegraph investigation into suspected corruption in football.
"This review of the material has concluded and the decision has been taken to begin a criminal investigation into a single suspected offence of bribery."
The statement also confirmed that no arrests have been made at this time.
Allardyce soon issued a statement to express his desire to "move on", as well as thank the authorities for informing him that he is not part of the investigation.
"I welcome today's confirmation from City of London Police that I will not be the subject of a police investigation," Allardyce's statement read. "I was always confident that this would be the case as there was no evidence against me. I now ask that the Football Association deals with this matter as quickly as possible.
"I would like to thank my friends and family who have stood by me during this difficult period. The position of England head coach is the pinnacle of any English manager's career and it was my dream job. While I am sad that my tenure came to an end early, I am nonetheless proud to have been chosen to manage the England football team and hope that today's confirmation from the police will give me the opportunity to move on."
Allardyce was the most high-profile figure named by the newspaper and his apparent offer to advise a group of phoney investors on how to "get around" third-party ownership restrictions cost him the job he had been seeking for years.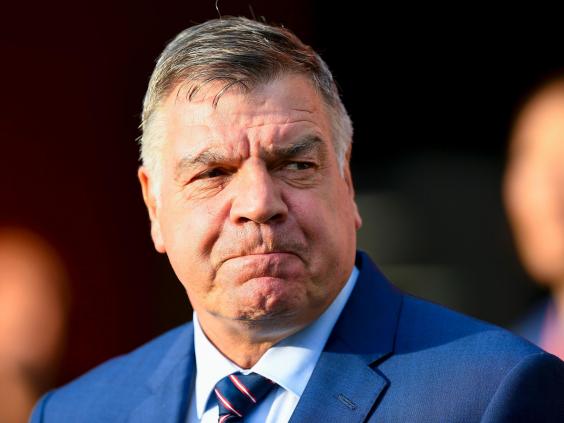 The Telegraph's investigation also resulted in Barnsley's assistant manager Tommy Wright being sacked after he was filmed accepting a £5,000 payment to apparently place players at the Championship club.
Other individuals named by the newspaper were Southampton assistant manager Eric Black, Leeds chairman Massimo Cellino and former QPR manager Jimmy Floyd Hasselbaink.
Black was filmed allegedly explaining how to bribe lower-league clubs, Hasselbaink discussing a deal to become an ambassador for the investors and Cellino suggesting they take a stake in the Yorkshire club to benefit from player transfers.
All three have denied any wrongdoing and it is unclear what if any rules they may have broken. Hasselbaink has since lost his job at QPR but that is related to the club's results under his guidance.
Additional reporting by PA.
Reuse content