John Terry has hailed arrival of Cesc Fabregas and says the Spanish midfielder has made a "big impression" since joining Chelsea.
The Blues captain says £30m, who already has six assists in the Premier League, has become "part of the Chelsea family" despite his strong roots with rivals Arsenal.
Fabregas admitted earlier this month that he would "always be a Gunner", but the 27-year-old has been brilliant for Chelsea since Arsenal passed up on the option to buy him back from Barcelona, helping Jose Mourinho's team to top of the league with four wins and a draw from their first five matches.
''Obviously we were always competitive when we played against each other, and we had a little laugh about that. But that's what football is all about – the rivalry," Terry told Sport magazine.
''But now he is one of us; part of the Chelsea family, and he is playing great. In the short time he has been here, he has made a big impression.
''He has a long contract, and we all hope he can bring great success to Chelsea for years to come.''
This summer Chelsea owner Roman Abramovich tasked Mourinho with making Chelsea more attractive to watch. Along with Fabregas, Diego Costa arrived and Chelsea are playing in a much more attacking manner than they have done previously.
But Terry does not believe that Fabregas has changed the way Chelsea play, saying that Chelsea have always played passing football and controlled matches, despite their reputation for ugly, defensive football.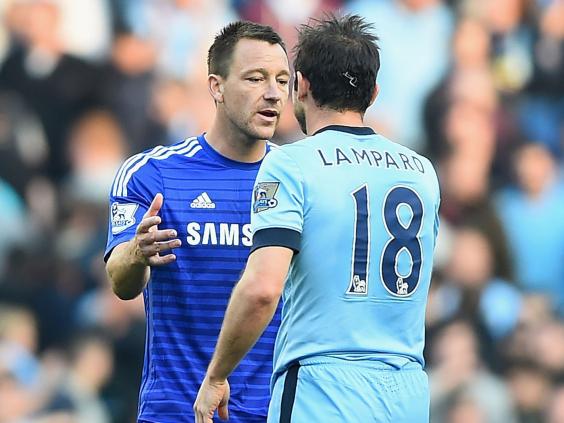 He added: ''We have always wanted to play through the midfield, that has not changed. It was the same when Lamps was here. We want to play attractive football.
''Obviously Cesc is a world-class player. To have someone so influential from the Spain squad, along with Diego Costa, has been great."
''You can see the qualities Cesc brings to the pitch – he can find passes that others can't. He keeps the ball really well, and he helps us control games.
"When we are playing out from defence, he can help us keep the ball. He is associated with tiki-taka, but at Chelsea we have always played this way; pass the ball, control games, and give ourselves more options going forward.
''He's certainly added to the squad, and that's why we are stronger now in the department.''
Reuse content