Liverpool manager Jurgen Klopp has hinted that his side are targeting Premier League glory – but admitted that he cannot openly say it because 'everybody will go nuts'.
The colourful German celebrated one year in charge at Anfield on Saturday and despite suffering two agonising defeats in the Europa League and League Cup last season, Klopp has helped galvanise Liverpool.
With his players enjoying some time-off thanks to the international break, Klopp visited Holy Trinity Bowling Club in Formby for an arranged game of crown green bowls where he reflected on the last 12 months at Liverpool.
When asked by a fan on what he hopes to have achieved by this time next year, the 49-year-old told LFCTV: "I think about a wonderful final which we've won, to talk about a few great, great games that we've won.
"Common experience, we don't know each other but when we come here and talk about Liverpool we have something in in common which is really nice, that's what I love."
Klopp went on to elaborate, hinting at a first Liverpool league title since 1990.
"The more we can talk about it, the better it would be," he said.
"I cannot say the one thing, I wish that it would happen, but if I say it everybody goes nuts."
Liverpool came closest to Premier League glory in the 2013/14 campaign but capitulated in the closing stages of the season.
Although the Reds have impressed so far this season, having won five of their opening seven league games, Klopp's attempt to play down Liverpool's title hopes highlights the manager's desire to keep expectations in check.
Klopp also gave further insight into life as a world-famous manager.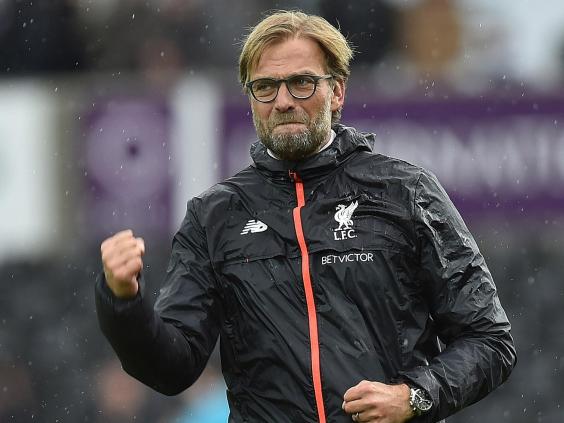 "My best skill is not listening to outside criticism," he added.
"I'm completely fine with my squad, good characters, good attitude... the rest you have to develop ... we cannot buy to guarantee (success)."
Liverpool return to Premier League action on Monday 17 October as they line up against fierce rivals Manchester United at Anfield.
Reuse content