They're past it, and there's nothing the Sheikh can do about it. That appears to be the prevailing wisdom about Manchester City Football Club, after their title defence all but disappeared against Crystal Palace on Monday night. Of their 10 starting outfield players, only 26-year-old Sergio Aguero and captain Vincent Kompany are below the age of 29, and Kompany turns 29 on Friday.
The first wave of investment, £1.2bn, or if you like, 20 million barrels of Sheikh Mansour's oil, is gone. Another wave is needed, but it's too late. The Financial Fair Play regulations won't allow it.
The reality is more complex though, and need not be quite so pessimistic. Manuel Pellegrini claims he is "not worried about his job", even if not everyone believes him. He has also been at pains to point out that this season, which is now almost over, is the one in which Manchester City have most felt the constraints of FFP. He has asked to be judged on what happens when Uefa's constraints, imposed last summer, are lifted.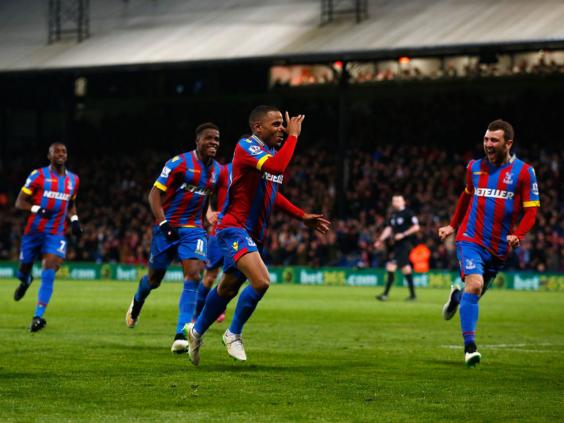 He has also admitted that there don't appear to be any gems about to be unearthed in the club's expensively established academy, one that has produced Stephen Ireland, Micah Richards and Daniel Sturridge. This has been a club that has bought talent off the shelf and now, the thinking goes, much of it must be replaced all at once  and replacing old with new while balancing the books is impossible. But not necessarily.
Mr Pellegrini has every reason to be optimistic that Uefa will lift its transfer restrictions on Manchester City this summer, a season early, as the club's finances have now been brought well within Uefa's limits on losses.
The focus, always, is on transfer fees, but it is of great significance that City have reduced their wage bill from £233m to £205m, now significantly lower than Manchester United's £214m.
The new television rights deal and new commercial partnerships brought in a record £346m in revenues last season, cutting City's losses in half to £23m, of which £16m was Uefa's fine.
Should they decide some of their ageing superstars can be let go, not least £200,000-a -week Yaya Touré, that is a vast amount of wage capital to reinvest.
The 13 Manchester City players under threat from the axe
The 13 Manchester City players under threat from the axe
1/11 Yaya Toure

Getty Images

2/11 Samir Nasri

Samir Nasri cushions the ball down

Getty Images

3/11 Pablo Zabaleta

Pablo Zabaleta vies for the ball with Philippe Coutinho

Getty Images

4/11 James Milner

Getty Images

5/11 Edin Dzeko

Edin Dzeko only managed four minutes against QPR

Getty Images

6/11 Martin Demichelis

Reuters

7/11 Bacary Sagna

AP

8/11 Stevan Jovetic

Getty Images

9/11 Aleksandar Kolarov

Getty Images

10/11 Fernando

Albert Adomah of Middlesbrough chases Fernando of Manchester City as he underhits a backpass

Getty Images

11/11 Micah Richards

Liverpool bound? Micah Richards is one English player who may leave City

Getty
Though this ageing squad arguably should have won more trophies, its market value remains cast. Alvaro Negredo's alarming dip in form at the end of last season didn't prevent City turning a profit on his loan – complete with obligatory purchase clause – to Valencia.
The need to "rebuild a squad" is a phrase that perennially does the rounds. Rarely does it involve more than a handful of transfers. Chelsea's recruitment of Nemanja Matic, Cesc Fabregas and Diego Costa, in the space of three months, and almost entirely funded by the sale of David Luiz and Juan Mata, would constitute a rebuild even without the other, minor transfer business that took place around those deals.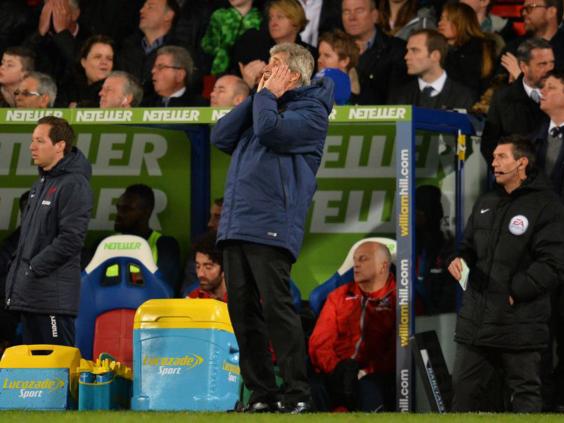 Chelsea's success is difficult to achieve, not least as it required the bravery to sell Mata, twice their player of the year. Squandering cash is far easier. Eliaquim Mangala, bought for £42m, sat on the bench at Selhurst Park. Wilfried Bony, signed for £28m in January, was missing with an ankle injury. But new heights of positive thinking would have to be scaled to imagine he is the sort of player who will reinvent his club's fortunes in the way Costa has at Chelsea, or Alexis Sanchez at Arsenal, both bought for similar sums.
Nevertheless, if the right players can be found, and Juventus's Paul Pogba should be the priority, there is no reason to think Man City's existing players do not offer sufficient leverage to rebuild substantially, and well within the confines of FFP.
--
Not so golden oldies - City's ageing stars
Vincent Kompany and Sergio Aguero were the only outfield players under the age of 29 in the Manchester City starting line-up that lost at Crystal Palace on Monday. The average age of the team – even including Joe Hart, who has recently turned 27 – is 12 days shy of 30.
Joe Hart: 27 years 19 days
Bacary Sagna: 32, 54
Vincent Kompany: 28, 358
Martin Demichelis: 34, 108
Gael Clichy: 29, 252
Jesus Navas: 29, 137
Fernandinho: 29, 333
Yaya Toure: 31, 325
David Silva: 29, 89
Sergio Aguero: 26, 285
Edin Dzeko: 29, 21
Average age: 29 yrs, 353 days
Reuse content