There are a few impatient sighs from Chris Smalling and, eventually, a request that verges on a frustrated rebuke.
"I think we should just talk about England now," the Manchester United centre-half says. "That's quite a lot on that, isn't it?"
"That" is his injury-disrupted 2016/17 season, and - more pointedly - Jose Mourinho's rather barbed comments on it, as well as the United boss's generally demanding management. Despite Smalling suffering two major injuries - a broken toe and then a knee problem - the Portuguese made three major criticisms of him, essentially questioning the "cautious" attitude of the centre-half and other players like Phil Jones.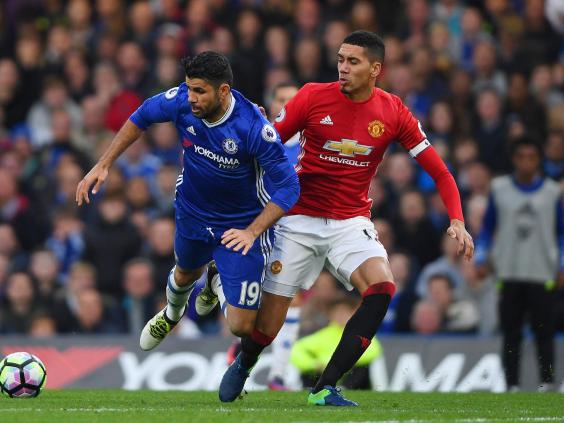 The 27-year-old first insists Mourinho was talking generally and describes such interest as a "positive", before getting a little testy when the manager's specific comments were put to him and the issue was persistently brought up.
You could understand Smalling's frustration, and awkward situation. Although he defends himself and insists he has proved he will play through the pain barrier, pointing to the 4-0 defeat at Chelsea in October in which he soldiered through with that broken toe, Smalling so clearly doesn't want to be perceived as publicly disagreeing with a boss who takes to that kind of thing less willingly than others.
"Yeah I think obviously at the time I had done the [toe] injury and then I played on and there was obviously a break. Obviously he didn't know the full extent at that time. You just keep playing until literally physically you can't and that was the story with the break. But I don't think he knew the full picture then and once it was cleared up it was all good.
"If he wasn't interested, I think he would just leave you alone and he wouldn't say any of these things. So I take it as a positive, as a challenge to get back as quick as I can – which I would have done anyway regardless of whatever was said."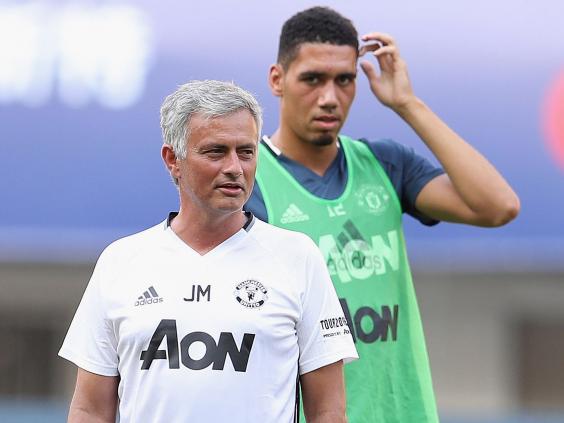 "I don't think I've got anything to prove as such. He knows my character, he knows what type of player I am and that's not changed."
It was at that point, as another question came in about whether Mourinho is the type of manager to throw down challenges, that Smalling made his own interjection and asked for the conversation to move on. That club season has after all ended with Europa League victory and the centre-half back to full fitness and "ready to go" for a historic fixture away to Scotland at Hampden Park that he is ostensibly here to talk about.
It's just impossible not to keep going back to his club campaign, given that his last international call-up summed up the season, when a challenge in training against clubmate Jones left the latter with his own toe injury.
How Manchester United could line up next season
How Manchester United could line up next season
1/12 How could United line up?

Jose Mourinho's side have been linked with dozens of new signings, but who is most likely to line up for the club in time for the start of the 2017/18 season?

Getty

2/12 Goalkeeper – David De Gea

Reports in Spain now suggest De Gea will stay at United once again as Real Madrid have failed to convince the club to sell.

Getty

3/12 Right-back – Antonio Valencia

Mourinho has labelled Valencia as the best right-back in the world and after captaining United in the Europa final he is one of the first names on the team-sheet.

Getty Images

4/12 Centre-back – Eric Bailly

Bailly had a phenomenal first season at United and looks like he will be the bedrock of Mourinho's defence for the foreseeable future.

Getty Images

5/12 Centre-back – Victor Lindelof

Victor Lindelof is now fully expected to join the club from Benfica after the international break.

Getty

6/12 Left-back – Kieran Tierney

Mourinho is not a fan of Luke Shaw and Matteo Darmian looked unconvincing when deployed as a left-back last season. United could turn to £15m rated Celtic defender Kieran Tierney, who has established himself for both his club and country despite only being 20-years-old. United scouts were spotted watching the player in England's recent World Cup qualifier against Scotland.

Getty

7/12 Midfield – Fabinho

Progress has been made with Fabinho but they are trying to move quickly as Monaco do not want to lose many of their first-team stars.

8/12 Midfield – Nemanja Matic

The signing of Matic is one that screams not only of the need for discipline in the heart of this United team, but one that reiterates how the Portuguese is looking for players who can help him win now, not a couple of years down the line.

Getty Images,

9/12 Midfield – Paul Pogba

Mourinho is known to want to bring in a defensive midfielder in order to free up the Frenchman to operate further up the field.

Man Utd via Getty Images

10/12 Left-wing – Cristiano Ronaldo

Cristiano Ronaldo is determined to leave Real Madrid this summer, in a decision that has been described as "irreversible" by reports in his native Portugal. Manchester United are keen to bring back Ronaldo to Old Trafford with executive vice-chairman Ed Woodward obsessed with signing a star attraction every summer. And he has so far been left frustrated in his attempts to land one this summer, with Antoine Griezmann ultimately rejecting the club's advances.

Getty

11/12 Right-wing – Ivan Perisic

United are only willing to spend £35m on Perisic but Inter want £50m. The club are still confident they can push the deal through.

Getty

12/12 Centre-forward – Alvaro Morata

Terms are agreed with Morata with the only stumbling block left to be agreed being the transfer fee, which is understood to be close.

Getty
"That's been the story of this season, unfortunately. I've been lucky in previous seasons not to be too injury-prone. When you come away with 26 guys… we don't hold anything back, either at your club or internationals, so injuries are going to come. It was unfortunate that we are obviously from the same club.
"This year it has been getting injured and then getting up to match fitness so it has been frustrating but I am fit now and I am looking forward to finishing the season strong and the pre-season hitting the ground running."
It would be difficult to criticise Smalling's resilience given that he's one of a growing core of England players to have come through the harder route into football, appearing for non-league Maidstone United rather than graduating from a Premier League academy.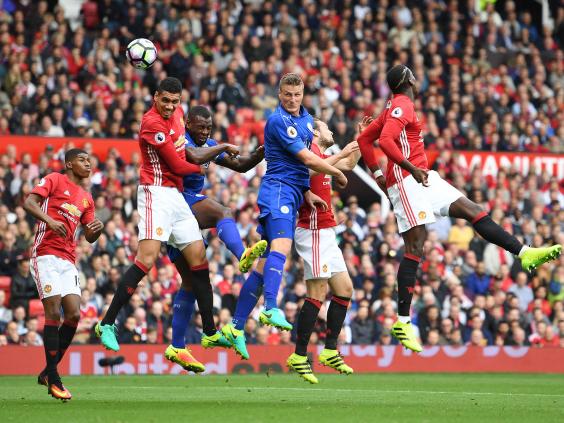 "It is tough," he says. "You almost see it as a long lost carrot as a possible dream, but it's more of a pipe dream but it makes you more hungry than some who have come up through the academy. But you never take it for granted and when I finally got my chance, it made me more hungry than ever. But I will never forget that journey that I've been on and it makes me so grateful to play every game.
"It gives everybody hope that you don't have to go through the academies when you're eight at United or whatever club, there's always that chance that if you work hard enough then there's more people coming up, the more people who come through, the more the scouting network will develop."
Smalling feels he has come on as a player, and can yet be key in England's development, especially if Gareth Southgate opts to return to the three-man defence that he used in the 1-0 friendly defeat to Germany in March.
"I enjoyed it. I played in the middle that game," Smalling says. "It can [offer more security] because you can retreat into a five if needs be. If you do play with wing-backs who are very attacking I think it offers you a lot for that formation. But I think it's good with Gareth already we've been able to switch formations. That makes it a bit more challenging for the opposition to know we can switch the way we play."
"With United, previous managers [Louis Van Gaal], I've played all across the back three. This season it's been mainly a four. Either doesn't bother me – as long as I get on the team-sheet I'm quite comfortable in either those formations."
A key for Southgate this week has also been developing a mindset of everyone in the England set-up taking responsibility, of more players stepping up as leaders, and it was some of the thinking behind the Royal Marines boot camp.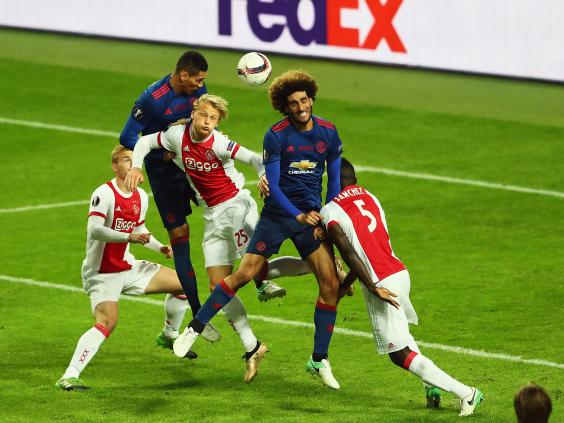 "That's something the manager here has tried to emphasise – it doesn't matter who exactly is the captain, he wants to see more leaders on the pitch, whether they have the armband or not," Smalling says. "Hopefully I'll step forward.
"With United, I've been lucky enough to wear the armband from time to time but with or without the armband it's about being that leader, being that vocal person on the pitch, and in times when it's not so good the players look to you to give them strength."
He has also worked with some very different types of strong leaders at United, in particular citing Nemanja Vidic and Wayne Rooney, who he still thinks has a lot to offer.
"I think his [Rooney's] numbers speak for themselves and he's still got a long way to go in his career. Whenever he makes up his mind what he's going to do next, I hope he can pull on that England shirt again and score some more goals.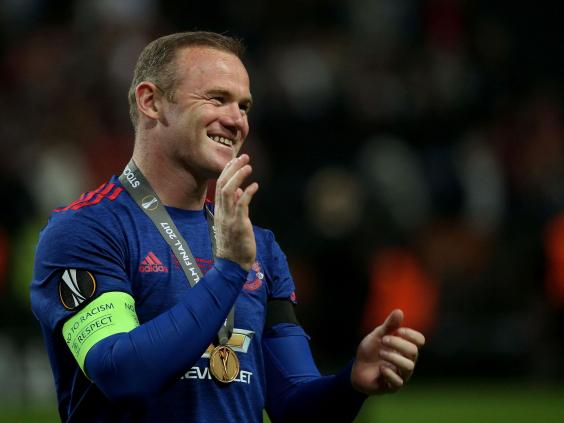 "With Wayne, he is someone who you will see shouting and hollering if you need to, but because he can be a mellow type, someone like Nemanja, doesn't need to shout, because of the way he plays he sets an example. Wayne is the same. If they need to bollock you, shall we say, then they can do that job. Two fantastic captains there as well. I've been very lucky to play with Wayne for a long time."
England are now only a short step from World Cup qualification, further energising Saturday's return to Glasgow, after the 3-1 friendly win of November 2014.
"I remember our game at Celtic Park, Smalling says. "That was a very good performances but also the atmosphere. That is something I am really looking forward to and it is an important game in terms of points. The fact we are so close raises it into a bigger game and we will let the football do the talking."
You get the feeling he would greatly prefer that.
Reuse content