Something rattled Conte and Chelsea
Part of Chelsea's intensity this season has stemmed directly from their all-action manager, Antonio Conte, and his 100mph gestures on the sideline. The Italian has not been afraid to berate his players if necessary, give them a verbal kick up the backside when needed and celebrated like he had won the league every single week.
So why was it that he cut a shadow of his usual self during the 2-0 defeat by Manchester United on Sunday? Conte was reserved, unanimated and almost intimidated when he faced up against Jose Mourinho, who was again was heralded for producing a so-called "master class", and it raised the possibility of whether Conte suffered from any private mind games between the pair.
Manchester United 2 Chelsea 0 player ratings
Manchester United 2 Chelsea 0 player ratings
1/22 David de Gea - 6 out of 10

Rarely tested. Impressive under the high balls and in his distribution.

2/22 Antonio Valencia - 7

Solid all round performance from him. Strong going forward and assured on the back foot. Physically impressive too.

3/22 Eric Bailly - 7

COmposed under pressure, read the game brilliantly and made all the right decisions. Excellent defensive display.

4/22 Marcos Rojo - 6

A gritty and fiesty display. Battled hard against Costa and largely kept his cool while the Spaniard repeatedly lost his.

5/22 Matteo Darmian - 6

Kept Pedro under wraps and limited the wingers' influence for much of the game.

6/22 Ander Herrera - 8

Demonstrated fantastic vision to play in Rashford for United's goal. Hard-working as ever. Shame about the yellow card but completely ran the game today.

7/22 Marouane Fellaini - 7

United's battering ram. Strong in the air, firm in his challenges and excellent at breaking up play. Dominated against Kante too.

8/22 Paul Pogba - 7

A rounded, mature performance from the Frenchman. May not have threatened as others did but kept the United midfield ticking over with his constant passing and movement. Still missing that 'wow' factor though.

9/22 Ashley Young - 7

Another hard worker who dug deep to give 100 per cent today. Made some encouraging runs going forward and was vital in the build-up to United's second.

10/22 Marcus Rashford - 8

FUll of confidence and energy. Used his pace to devasting effect and proved to be too much for the visiting defence at times. Showed today what he's truly capable of.

11/22 Jesse Lingard - 7

Complimented Rashford to a tee. Excelled at getting in behind United's backline and provided a reliable outlet throughout.

12/22 Asmir Begović - 6

Could have maybe done more for the first goal but unlucky about the second. Made some important saves to keep the score down.

13/22 Kurt Zouma - 5

Stepped in to replace Marcos Alonso which subsequently disrupted the balance to Antonio Conte's team. Looked out of place.

14/22 David Luiz - 5

Guilty of costly mistakes and, rather surprisingly, was overpowered at times by Rashford. A shadow of the player he has been this season.

15/22 Gary Cahill - 4

Completely dropped his guard for United's second. Struggled to match Rashford for his pace and made multiple sloppy mistakes. An afternoon to forget for him.

16/22 Victor Moses - 4

Anonymous and largely ineffective. Hauled off around the hour mark for Cesc Fabregas.

17/22 N'Golo Kanté - 6

Showcased his ability to drive into space on a number of occasions but was overwhelmed physically throughout the match by Fellaini.

18/22 Nemanja Matic - 5

Struggled defensively and seemed out of his depth. Couldn't deal with the United set-up.

19/22 Cesar Azpilicueta - 6

Pushed forward down the flank and provided his team-mates with a reliable source of deliveries. Defensively, he enjoyed a better display than the rest of the Chelsea back line.

20/22 Pedro - 5

Enjoyed a few half-chances but was subdued and lacked any real dynamism.

21/22 Eden Hazard - 6

Missed that magic touch today. Was played out of the game by Herrera. Occasionally threatened with his quick feet but it wasn't to be.

22/22 Diego Costa - 5

Bullish but another disappointing performance. His quality on the ball and in front of goal deteriorated as his composure faded throughout the game.
The two were involved in a post-match row when the sides met earlier in the season, with Mourinho angry at what he saw as an attempt by Conte to humiliate the United manager with his side 4-0 ahead. But whether it was the absence of Thibaut Courtois and Marcos Alonso, or something that Mourinho said in private to Conte, the manager's lack of intensity looked to have a direct impact on his Chelsea players.
Arsenal improve but three at the back isn't the answer
Arsenal supporters were relieved – and surprised – to see Arsene Wenger deploy a three-man defence in the 2-1 victory over Middlesbrough as he sought to find anything that would halt their alarming slump in form this calendar year.
But the move felt like a temporary fix rather than a full-blown solution, and a glance at the team sheet showed exactly why. The trio of Laurent Koscielny, Gabriel Paulista and Rob Holding are not going to win a Premier League title any time soon, and even of the injured Shkodran Mustafi was available to replace Holding, Gabriel still proves a liability that no team with eyes on top spot can afford.
As would be expected in a meeting between these two sides, Arsenal dominated possession with 68% of the ball by half-time and nearly 65% for the match, yet Boro managed more shots than the Gunners and succeeded with nearly twice as many dribbles during the match – not something you'd expect. While the new formation produced the win Arsenal desperately needed, you got the feeling that this was more about Wenger proving he can change his ways.
Spurs living up to their end of the bargain
Having reeled off seven consecutive Premier League victories, the prospect of Tottenham winning their final six league matches this season is not that farfetched. It would be incredibly difficult, given they have Manchester United, Arsenal and Leicester City among those remaining games, while they would also need to go close to matching the existing record winning streak for a side fighting from behind to win the title, which was the 14 games Arsenal won to clinch the 2001/02 Premiership.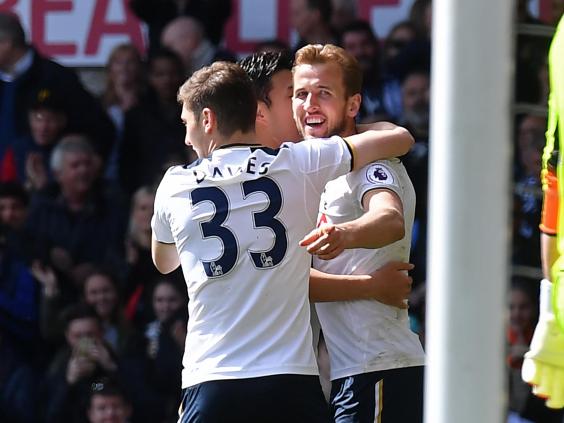 With Harry Kane back from injury, Dele Alli playing the best football of his young career and both Son Heung-min and Christian Eriksen hitting their stride, Spurs look capable of beating anyone in the league, and should not be phased by Arsenal and United in what will be crucial matches for not just Mauricio Pochettino's side, but the Premier League title race and top four battle on the whole.
Aguero proving he wants to be at City next season...
Gabriel Jesus's arrival at Manchester City looked to spell the end for Sergio Aguero, at least as far as his career at the Etihad Stadium goes. Despite being one of the leading strikers in the world with a strike rate that rivals the very best. However, the Argentinian insisted that he wanted to fight for his future, and when he was gifted an opportunity due to Gabriel Jesus's injury, he seized it with both hands.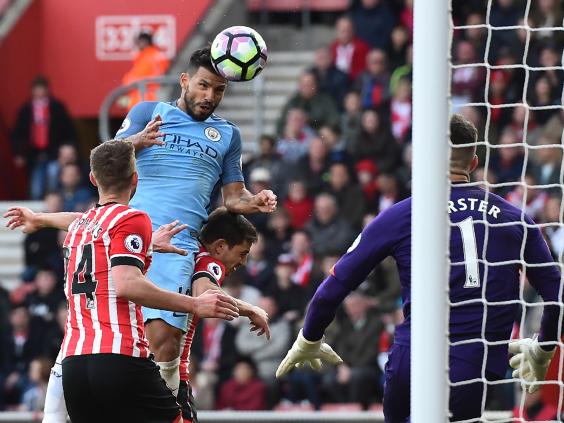 Since the Champions League victory over Monaco in February, Aguero has scored 11 goals in as many appearances, and the prospect of him leaving City in the summer now appears incredibly slim. Pep Guardiola has proven he is capable of making big – and bizarre – decisions after letting Joe Hart go out on loan last summer, but would he let go one of the most in-form goalscorers currently plying his trade on the pitch.
…while Costa does the opposite
The same cannot be said of Diego Costa. Since his near-miss with a move to China earlier this season, Costa has scored just four times in 13 appearances that has also coincided with Chelsea's lead at the top of the Premier League being cut to four points.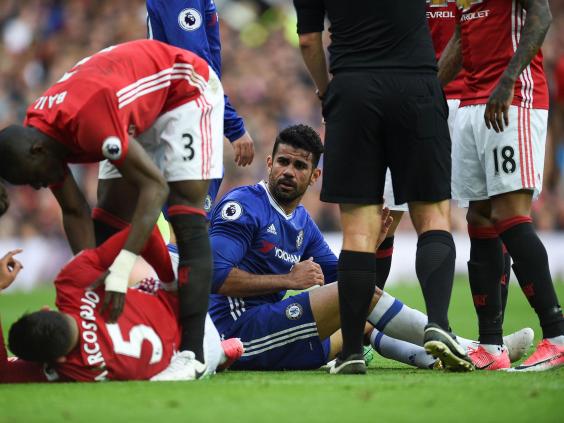 Costa is demonstrating the complete opposite to Aguero, and a summer exit now looks inevitable. The striker's demeanour over the last two months has changed dramatically, with the forward no longer harbouring that determination to score at all costs that he displayed during the first half of the season. His lacklustre effort was none clearer than in Sunday's 2-0 loss at United where he was ineffective by all accounts, and with his unhappiness in London well documented, expect these last six games to be his last in the Premier League.
Points on the board important for Baggies
West Bromwich Albion's impressive 3-1 victory over Arsenal last month saw Tony Pulis's side past the 40-point mark and secure them a place in next season's Premier League. Like so many teams who start the year off looking to pull clear of the relegation battle, their form has deserted them as soon as they achieved their target.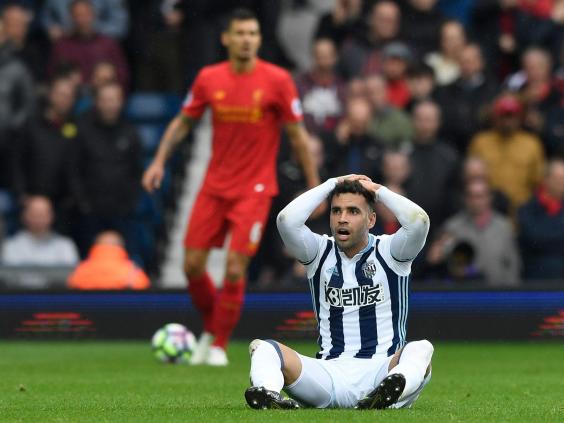 Since that win over the Gunners, West Brom have taken a point from their last four matches and have not scored a single goal, the draw coming surprisingly against Manchester United at Old Trafford where Jose Mourinho was left far from impressed with their defensive tactics. Losses against Watford, Southampton and Liverpool have followed, and with Leicester, Chelsea and City on the horizon, it's lucky they've got over the line before it's too late.
Everton kicking on the challenge the established order
Everton's last three performances have displayed a side that look like they are ready to launch a realistic tilt at the top four, providing they can keep hold of Romelu Lukaku and, more importantly, Ross Barkley. The England midfielder has been criticised in the past, including here, for not producing his best on a consistent basis.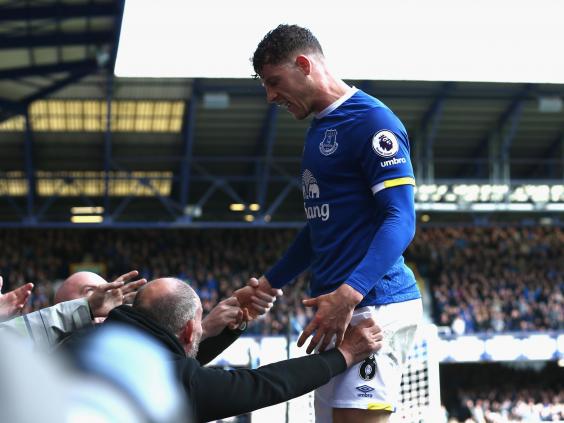 Barkley was fantastic against Burnley, making two crucial clearances in front of his own goal and playing a key role in the second goal as Ben Mee was forced to put the ball into Burnley's net. All this came after the highly controversial column that appeared in The Sun last week about Barkley, and you got the impression that the midfielder was finally playing with fire in his belly.
Reuse content