Arsenal should make a last ditch move for Edinson Cavani, with former Gunner Ray Parlour claiming a decent bid could see the striker move to the Emirates.
The Gunners look desperately short of options in attack, particular after the injury to Olivier Giroud that rules the Frenchman out until Christmas, yet Arsene Wenger appears reluctant to enter the market.
PSG striker Cavani is one of the few remaining top-quality strikers thought to be available this summer and Parlour has urged Wenger to make a bid.
"If I was calling the shots I'd love to bring a striker to Arsenal," Parlour wrote on Sportlobster.com, "Someone like Cavani if he was available and if not I would have looked at (Wilfried) Bony, (Loic) Remy or (Javier) Hernandez".
The last two mentioned by Parlour have already completed moves elsewhere, with Parlour expecting that Remy moved to Chelsea rather than Arsenal due to wages.
"Obviously Chelsea wanted him too and if they blew us out the water on wages there's not much we can do. Maybe we should have done it a bit earlier," he said, before returning to the possibility of Cavani and others arriving at the Emirates.
"If I was manager right now I'd sign Cavani, I reckon if he (Wenger) put the money down he could get him. Holding I'd get (William) Carvalho and defensively there's not a huge amount of players around. I'd take a gamble and go for Winston Reid."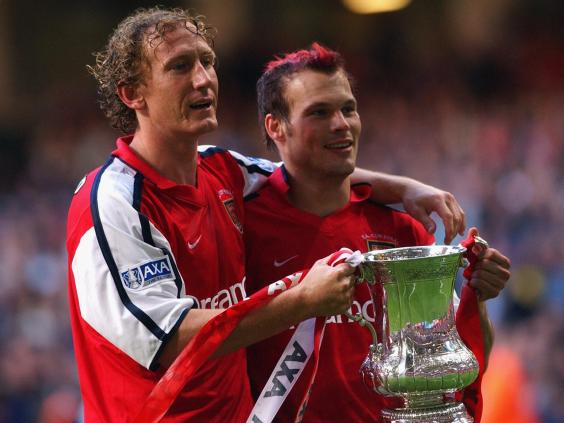 Parlour believes that more players are needed if Arsenal are to challenge Manchester City and Chelsea for the Premier League title this season, however didn't lay the blame at the feet of Wenger for what fans are viewing as another frustrating transfer window.
"As frustrated as everyone is I think the strategy has changed. The arrival of (Mesut) Ozil and (Alexis) Sanchez show that but I did think a couple more would have really tested Chelsea and City. I'm still confident of getting the top 4 ahead of United. Defensively they're suspect, they're not playing as a team.
"It isn't actually Wenger who does the deals. He highlights the targets and leaves it to Dick Law and the board to go and buy them. They've probably tried to buy players for the last 3 days and clubs might be holding out for more money. Often the manager isn't even involved in the process."
Wenger is in Rome this evening to referee a charity match.
Reuse content