Arsene Wenger has placed a "superstar" centre-forward on his transfer wish list and Arsenal are working on signing the player, according to Gunners director Lord Harris.
Arsenal are yet to make many waves in the transfer market with Petr Cech's arrival from Chelsea the only significant business completed.
It's left some supporters of the club concerned, but Harris has revealed that the club are working on bringing in Wenger's targets. It's been revealed that a prominent striker is keen on moving to the Emirates but his club do not need to sell.
"We get a list of the players that Wenger wants. On the list is a centre forward, but I'm not going to tell you who he is," Harris told the Daily Mail.
"You've got to get the other team to want to sell him, but I think he wants to come. It basically comes down to whether the other team can find a superstar to replace him, because they don't have to sell."
Among the strikers linked with a move to the Emirates this summer have been Edinson Cavani, Gonzalo Higuain, Pierre-Emerick Aubameyang, Edin Dzeko, Karim Benzema, Fernando Llorente and Robert Lewandowski.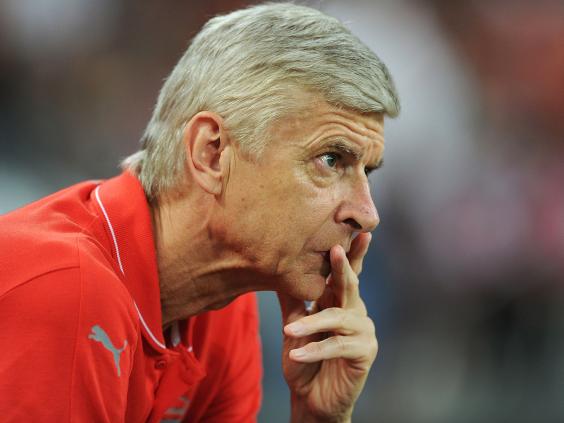 Arsenal have the finances to buy any of those players according ot Harris, with a purchase upwards of the £42.4m paid for record-signing Mesut Ozil an option for the club.
"We would back him (Wenger) to break the club's transfer record. If he wanted the man, he could have him," he said.
"Apart from Lionel Messi and Cristiano Ronaldo, he could have any player."
Reuse content