Chelsea manager Jose Mourinho has revealed that he plans to keep luckless striker Fernando Torres at Stamford Bridge after offloading Romelu Lukaku to Everton for £28m.
The former Porto and Inter Milan coach said he was 'so happy' with his Blues squad ahead of the new Premier League season after managing to sell the last foreign player required to fall in line with 'homegrown' quotas.
After a trophy-less campaign last year, Mourinho was always likely to spend heavily this summer and has brought in Diego Costa, Cesc Fabregas and Felipe Luis from La Liga for sizable fees.
Didier Drogba also made an emotional return to Stamford Bridge earlier this week, on a free transfer, after two years away with Shanghai Shenhua and Galatasaray.
Mourinho, who watched on during the 3-1 friendly victory over Vitesse Arhhem on Wednesday night, is overjoyed to have completed his business early and wishes Lukaku well despite never being able to meet the Belgian's first-team wishes.
"We are so happy with the squad we have," he told Sky Sports News.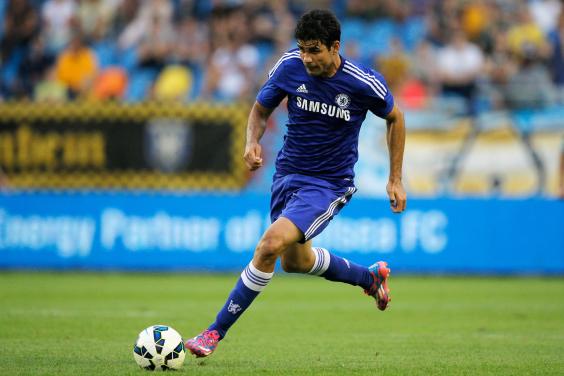 "We feel that the correct squad is exactly this type of squad we have, with people like Didier and John Terry, but at the same time people like (Andreas) Christensen and (Nathan) Ake.
"We have the squad we want and, I repeat, the club was fantastic in the way they worked so hard and so fast to get Diego, Filipe and Fabregas."
After insisting that his Blues were 'little horses' throughout the entirety of last season, even as they topped the league for long periods, Mourinho now feels that they are good enough to mount a title challenge.
The Londoners had feared they may have to sell either Fernando Torres, John Obi Mikel or even Petr Cech to comply with domestic and European rules on homegrown talent. Lukaku's departure, however, has eased those concerns.
"We have a good squad. The perfect squad would be with these eighteen players, not with seventeen. We are working hard to not have these problems in the future, to have more English players in our squad which we are going to have in the future.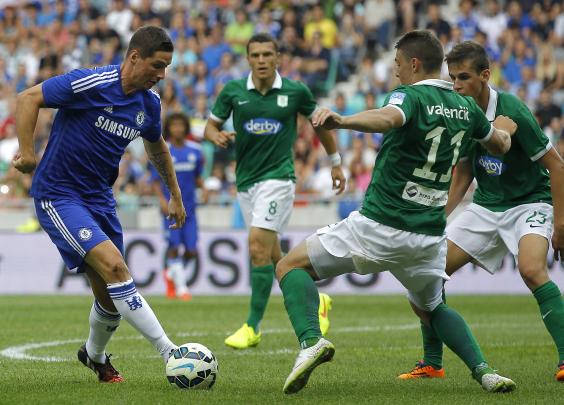 "But at the moment we are in the middle of this process so we had to make this decision about one player not to be in that list.
When asked if Torres, the Spanish striker who has disappointed supporters since his £50m move from Liverpool in 2011, would leave, the 51-year-old was certain he is going nowhere.
"No, three strikers is fundamental in a squad and we have three in Fernando, Didier and Diego."
Discussing Lukaku's switch to Goodison Park, Mourinho was also keen to stress that there was no personal feud between the pair and wished the 21-year-old Belgium international well.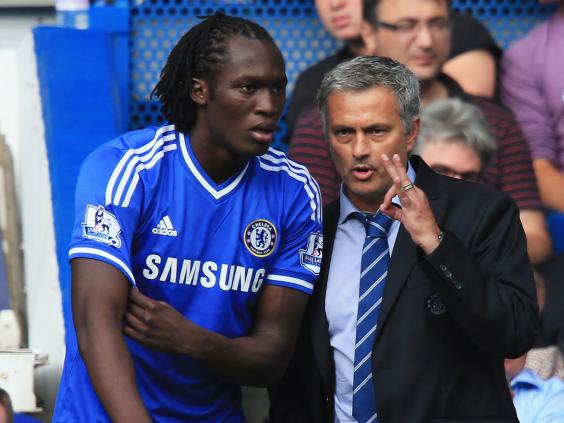 "The thinking behind that was, first of all, Romelu was always very clear with us that he wanted to come to Chelsea but he wanted to be the first choice striker.
"In a club of our dimension it is very difficult to promise that first choice status and that decreased his desire to come to us.
"After that, Everton came with an important offer and - as I always say because it's the reality of our club that the Financial Fair Play is behind our thoughts - when you have the chance to make positive movements Chelsea always analyses these situations.
"This season, in this transfer window, the situation with David (Luiz, who joined Paris Saint German for £50m) and Romelu is that they leave Chelsea in a great financial position even knowing that we also bought a few players.
"It is important that Romelu is happy, he's a good kid. He has his way of thinking and organising his career's trajectory. The only thing we can do is wish him well, he deserves luck and deserves to be happy so Chelsea wish him well."
Reuse content