The Juventus defender Leonardo Bonucci has reportedly made his peace with manager Massimiliano Allegri following a recent dispute, which led to the player being left out of the club's recent Champions League match against Porto.
The news will come as a blow to both Chelsea and Manchester City, who have been chasing the 29-year-old's signature in recent weeks.
Bonucci is widely regarded as one of the finest central defenders in the world, having won Serie A six times and being voted onto Uefa's Team of the Year in 2016.
However he was involved in a furious argument with Allegri during Juve's 4-1 league win against Palermo in February, seemingly frustrated by his manager's choice of substitutions.
Allegri was heard shouting "shut up d*ckhead, f*** off," at the defender during the match, with the spat only ending when Bonucci sprinted off down the tunnel upon the conclusion of the match, without stopping to wait for this team-mates or applaud the home support.
Allegri, who has himself been linked with a move away from the Juventus Stadium in recent weeks, then saw fit to drop the defender for the first-leg of the club's Round of 16 match, against Porto.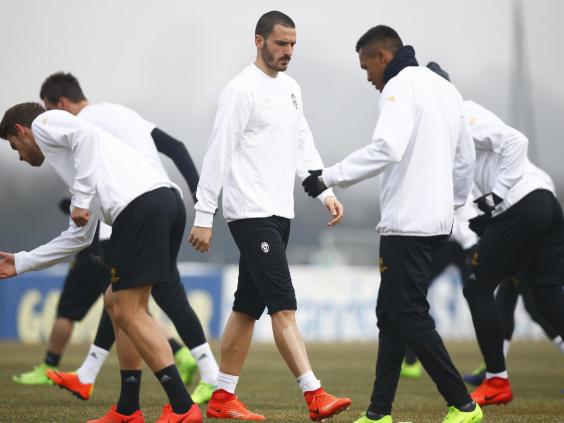 Bonucci had earlier increased speculation of a move away from Serie A by telling reporters that "I am owned by this club and the club will decide whether or not to sell me."
But in an interview with Tuttosport his wife, Martina Maccari, revealed that the two men have successfully patched things up.
"His argument with Allegri? I was sorry to see him in the stands, sitting on a stool, because I know how keen he is to play," she said.
Leonardo Bonucci
Season in numbers
39 appearances 
3.7 avg clearances per game
2.2 avg interceptions per game
1 avg tackle per game
4 goals
"The important thing, as both have said, is that things have returned to normal. Leonardo is very calm."
She also appeared to confirm in the interview that Bonucci was offered to Manchester City by third parties last summer.
But according to Maccari, the discussions between the pair over whether they should move to England did not last particularly long.
"Manchester City? Obviously we talked about it between us," she added. "The ' go or not go' discussion lasted a day."
Reuse content