Liverpool are confident that setting Raheem Sterling's valuation at £50m will be enough to fend off any interest in the 20-year-old this summer after Brendan Rodgers insisted he was "not going anywhere".
The Telegraph reports that the England winger will only leave Anfield is a club is prepared to cough up more than £50m at the end of the season, despite contract talks between player and club grinding to a halt in extraordinary circumstances this week.
Sterling spoke to the BBC in an unsanctioned interview to confirm he had rejected a new contract offer, thought to be worth a hefty £100,000-a-week, and delayed any further talks until the end of the season.
With Sterling currently on £35,00-a-week, the new offer represented a significant pay rise for the young talent, but Sterling insisted that he does not want to be labelled a "money-grabber" and simply wants to win trophies with whoever he is playing for.
Liverpool manager Rodgers responded strongly in his pre-match press conference on Thursday, as he warned the midfielder that he is "not going anywhere" in the summer and rejected the prospect of the club cashing in on his worth.
However, the Daily Mail reports that Chelsea will still look to test the Reds' resolve in the summer with a big-money bid, and they could be joined by both Manchester City and Arsenal in attempting to land the former Queens Park Rangers youth player.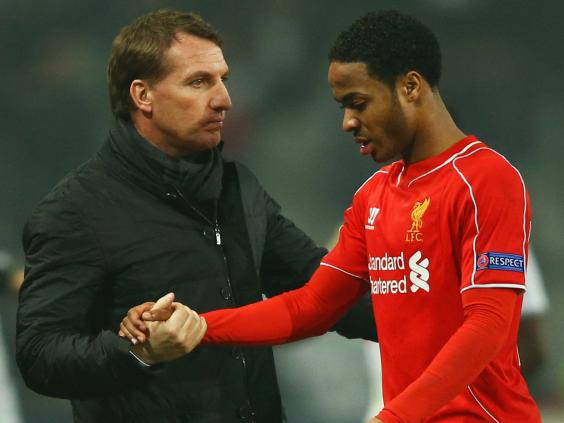 Sterling also made a comment that didn't do anything to strengthen his relationship with Liverpool fans when he said he was "flattered" to hear of interest from Arsenal, with the two clubs set to meet this weekend in the Premier League in what is already a must-win match for the Reds.
Failure to beat the Gunners could see them slip eight points behind fourth-placed Manchester United, and would mean they face a difficult task to catch and overhaul their rivals in a bid to qualify for the Champions League next season.
Reuse content