Floyd Mayweather has explained his reasons for snubbing British welterweights Amir Khan and Kell Brook in what he has insisted will be his last ever fight in the ring.
The 38-year-old American faces compatriot Andre Berto in his 49th and final fight this Saturday night, despite the allure of breaking Rocky Marciano's record of 49 professional fights unbeaten angling like a carrot should Mayweather wish to go one more time in the ring providing he overcomes Berto.
One thing that may persuade Mayweather into a 50th fight though appears to be the complete lack of interest in the Berto encounter, especially in the United Kingdom where subscriptions for the bout are nowhere near those seen in the build-up to his victory over Manny Pacquiao.
Floyd Mayweather vs Manny Pacquiao - in pictures
Floyd Mayweather vs Manny Pacquiao - in pictures
1/12 Mayweather vs Pacquiao

Jamie Foxx sings the American national anthem before the start of the fight

2/12 Mayweather vs Pacquiao

Manny Pacquiao was all smiles as he entered the ring

3/12 Mayweather vs Pacquiao

Referee Kenny Bayless separates the fighters at the end of the first round

4/12 Mayweather vs Pacquiao

Pacquiao swings with a left

5/12 Mayweather vs Pacquiao

Jay Z and his wife Beyonce were in attendance

6/12 Mayweather vs Pacquiao

Mayweather Jr receives some strong words from Mayweather Sr in the corner

7/12 Mayweather vs Pacquiao

Ex-heavyweight champion Mike Tyson looks on

8/12 Mayweather vs Pacquiao

Mayweather hits Pacquiao with a left jab

GETTY IMAGES

9/12 Mayweather vs Pacquiao

The pair embrace at the end of the fight

10/12 Mayweather vs Pacquiao

Mayweather celebrates his win over Pacquiao, but boos rang around the MGM Arena

GETTY IMAGES

11/12 Mayweather vs Pacquiao

Mayweather retained his WBC welterweight belt

12/12 Mayweather vs Pacquiao

Mayweather celebrates with his father and trainer, Mayweather Sr
Mayweather faced intense criticism from fans and experts in the sport who suggested that he had selected a weak opponent for his final fight – something Mayweather has been quick to brush off – and he has now revealed that he chose not to fight either Khan or Brook due to fasting and business respectively.
Two-time world champion Khan is a practising Muslim and Mayweather's camp believe that the Bolton-born boxer would not be "at the top of his game" following a month of fasting for Ramadan in July.
Stephen Espinosa, responsible for booking Mayweather farewell fight, told the BBC: "Khan is very exciting, I like him as a fighter and I would give him a very good chance against Floyd, but it would have been a turnaround of eight weeks. Having fasted for 30 days, it wasn't going to be the top Amir Khan."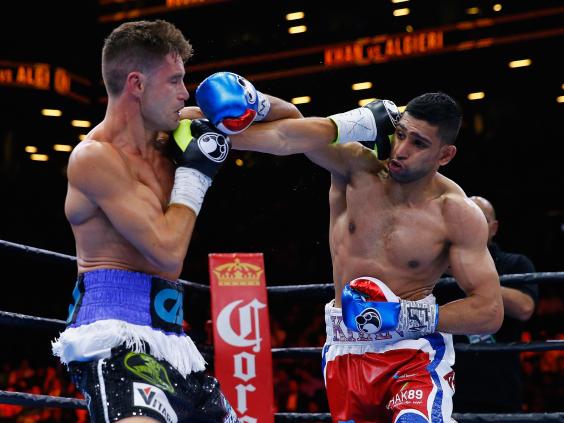 But while Espinosa talked up Khan's chances against Mayweather – perhaps giving fans of Khan more belief that he was ducked due to the threat he would pose his opponent – Espinosa was not so complementary about Brook's chances, stating that he was not a good "business decision" despite holding the IBF welterweight title due to his lack of experience in the United States.
"The question here in the United States is: What is a better business decision for the casual fan? The hardcore fans know Kell Brook, but the mid-range fan and the casual fan probably doesn't," Espinosa added.
"Brook has only fought once before in the United States, and there is far more name recognition with Andre Berto."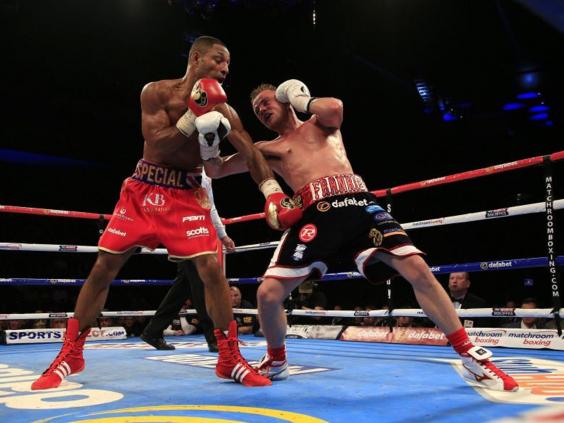 With Berto set to challenge Mayweather for his WBA and WBC welterweight titles – he has already been stripped of the WBO title he won from Pacquiao for failing to pay the sanctioning fee – he faces the biggest fight of his 33-bout career.
But with many predicting a walkover win for Mayweather, Berto's biggest fan appears to be his opponent ahead of the fight.
"Berto is not a pushover. He has three losses but he's a two-time world champion, just like Amir Khan," Mayweather said.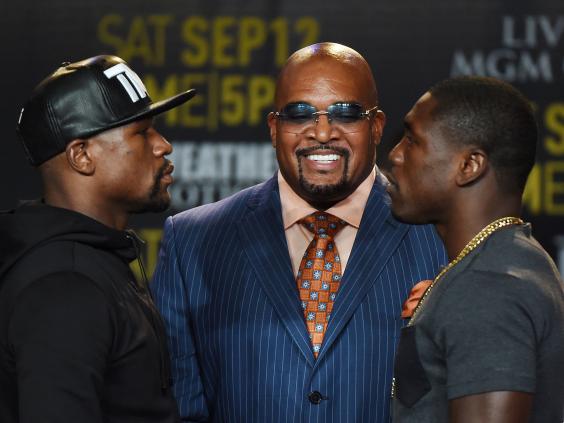 "No matter who I chose, the media was going to have something to say. He's no different from Amir Khan.
"I can't just say I'm going out 49-0. You can never overlook anyone and in this camp, did I push myself? Absolutely."