Over seven stone in flab, a hearing or two and extended contract negotiations separate Tyson Fury from his past and his future in a heavyweight division he briefly owned.
If he clears his name of doping charges and dropped another stone or two, there is a chance he could get back in the boxing ring to pursue the jewels he once had strapped across his enormous chest. 
"I could fight now, fight with one hand right now and beat these champions," he told me last week as part of a Five Live podcast. "You see, I'm a boxer, a skilled boxer and these muscle-beach men are made for me. Easy fights, all of them are easy fights."
The problem is that Fury is unable to fight right now because of an outstanding charge from a failed test in early 2015. Fury and his team believe he will be cleared to fight at some point this week and then a realistic plan of action will be put in place and his absence will finally come to an end. In 2016 two fights with Wladimir Klitschko collapsed for a variety of chaotic and lunatic reasons. Fury had beaten Klitschko on points in a shock result in November 2015 and the Ukrainian was obsessed with revenge. I believe he still is.
"You see the boxing game is the sweet science and you saw that when I beat Wladimir," continued Fury. "Now this kid with all the muscles, this Joshua, you see him, well he had life and death with Wladimir and I boxed Wladimir's ears off. I'd be disappointed if Joshua touched me."
One evening in 2010, when Fury was an unbeaten professional and Anthony Joshua an untested amateur at Finchley boxing club, the pair took to the ring for a sparring session. That same night Fury was a guest on a show I did for BBC London and he praised Joshua. "He is a bloody good fighter, he caught me with some good shots and I will be keeping an eye on him." It was, according to other eyewitnesses, a hard spar.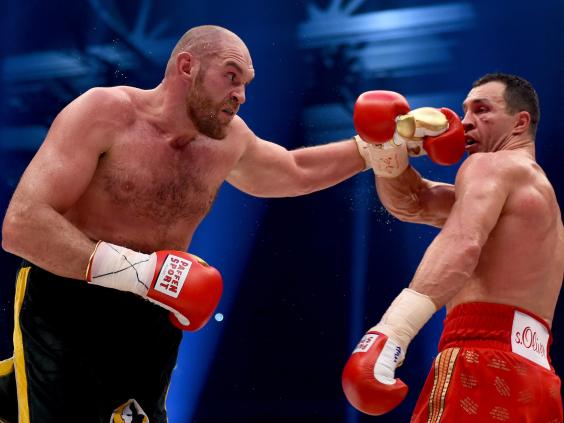 "Let me tell you something about that sparring session all those years ago," said Fury. "I was out of shape and he was coming at me - nobody got hurt, certainly not me; I say nice things about young boxers because I like to give them a lift. I did that with Joshua and I have done the same with this new kid, this [Daniel] DuBois. I sparred with DuBois and he's a good fighter. I say nice things about them." There are many stories, none printable, about a sparring session six months ago involving DuBois and Joshua; tales from the gym floor should stay in the gym. 
Two weeks ago Fury relocated to the MTK gym in Marbella to begin the process of losing seven or eight stone in weight and, more importantly, somehow getting his mind back in the boxing business. His mental health has often been as troubling as his expanding waistline for many years now, and his blank retreats into dark despair with legal and illegal binges have threatened his career. He blamed depression for his cocaine use.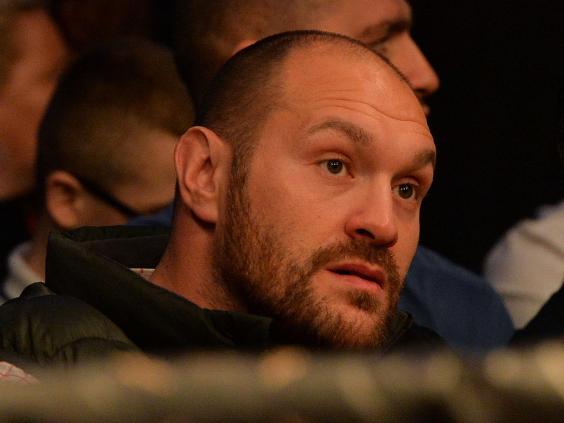 "If you think about it I was the first high-profile sportsman to start taking about what was happening to me, my issues. I told the truth, never held anything back and that's always been my problem: I tell the truth and people don't like the truth," added Fury. 
If this week's hearing clears Fury's name, the battle with his bulge will continue in Spain, the plans will start and the fights will follow. He knows dropping the weight is the easy part, hitting people is even easier and avoiding the dark nights is all that really matters to him. The boxing has always helped him see just a bit clearer when the damning lights start to dim.
Reuse content