Numbers regularly playing sport have declined by more than 100,000 compared with 12 months ago, according to new figures that cast further doubt over the promises of London's Olympic legacy.
Huge decreases in the numbers of women playing sport once a week, and an even larger drop in the figures for swimming, mean that 15.6 million people per week were active participants in sport last year, compared with 15.7 million in 2013.
Swimming fell by 245,000 – almost 10 per cent of its previous 2.6 million total. But other sports – team sports in particular, such as football, netball, cricket and rugby union – recorded increases.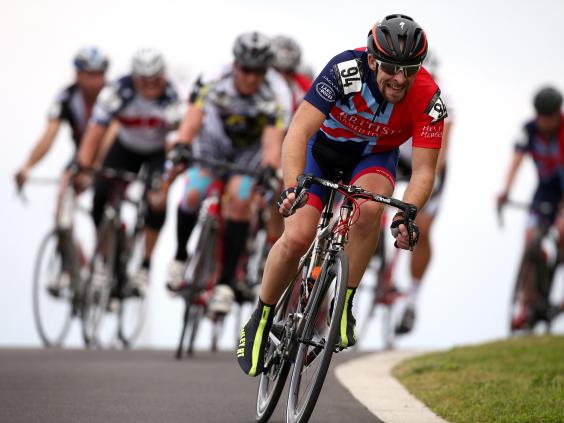 The figures, produced by Sport England, apply only to England. They mean that swimming can almost certainly expect a significant cut in funding for grassroots sport when an announcement is made in March.
Sport England's CEO,  Jennie Price, said she was "disappointed with these figures" and "very concerned about the drop in swimming, which dominates the overall picture. If swimming's figures had been flat, we'd be looking at an overall increase in participation," she said. "Swimming has lagged behind running and the gym in terms of offering an attractive, modern experience to people who want to play sport and exercise. That has to change,  and to change quickly."
Of the 15.6 million participants, 1.75 million fewer are women than men. Sport England called this gender gap "stubborn", not least as 70 per cent of women aged 14 to 40 say they "want to be more active".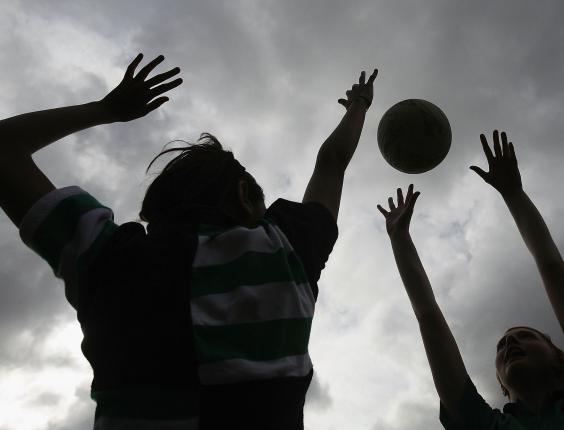 The London Olympics were a huge success, but boosting sporting participation was the central promise of their legacy, and its organisers made clear they expected to be judged on the legacy of the Games, arguably more so than the Games themselves.
The figures do record a modest rise in participation among 16 to 25-year-olds – one of Sport England's major targets – but the Sports Minister, Helen Grant, said she was "very concerned" by the findings.
"Sports governing bodies have long argued that they can bring new people to their sport and funding should go via them, but some are simply not delivering and it's not good enough," she said.
A dramatic fall in the number of disabled people taking part in sport was also recorded, with 121,700 fewer participants. The overall  figure remains 263,900 higher than when the first report was produced, not long after London won the right to host the 2012 Olympics almost 10 years ago, but such a steep decline in just 12 months is truly alarming.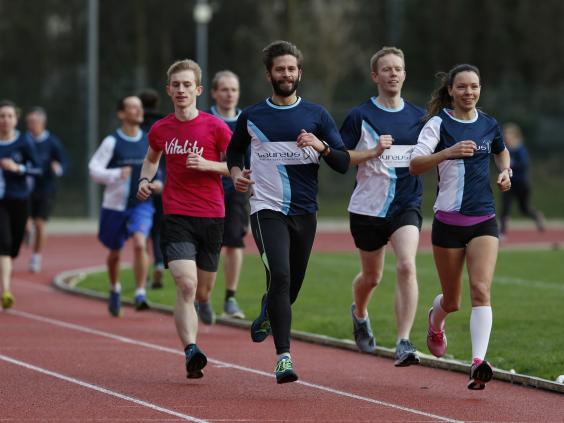 Baroness Tanni Grey-Thompson, a Paralympic gold medallist and member of the House of Lords, told The Independent: "We know we see an increase in [disabled] participation after the Olympic and Paralympic Games and can expect to see that tail away without a massive financial commitment. But this isn't simple. The way all people want to do sport is changing. It's no longer about trying out for a team or training twice a week with a club. People want to be more flexible."
Golf continues to fall, from 750,000 to 731,000, and, according to Sport England, needs to modernise. Basketball also saw a slight decline from 154,000 to 151,000.
But there was good news for tennis, table tennis and fencing, which had restrictions on their funding lifted after convincing Sport England they had made significant changes with provision to increase participation between now and 2017. Cycling and athletics also recorded significant boosts.
The Amateur Swimming Association chief executive, Adam Paker, said the body was "surprised" by the fall in numbers but was making significant changes, including a new programme to re-engage with "lapsed swimmers".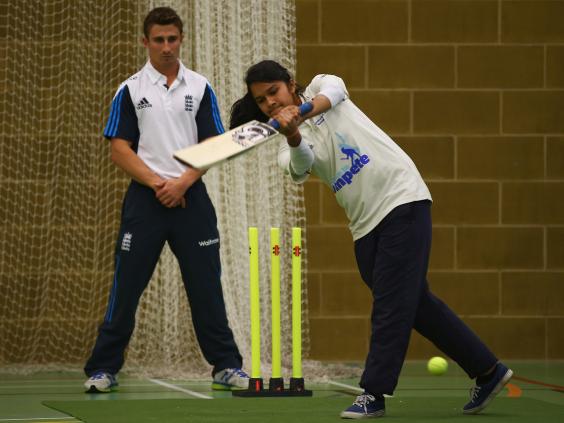 The figures mean there are still around 1.65 million more people playing regular sport than in 2005, but the ways in which the figures are measured have changed many times since then. To take part in some form of sport or exercise once a week for 30 minutes is the lowest threshold under which the numbers have ever been taken.
Labour's initial pledge, in 2005, was to increase the numbers playing sport three times a week by one million, a figure described by the former Conservative Sports and Olympics Minister Hugh Robertson as "a nice round number, plucked out of the sky". His government abandoned the target in 2010.
Participation figures
Winners
Sport/2013/2014
Athletics 2.02m/2.16m
Cycling 2.00m/2.07m
Football 1.84m/1.90m
Rug union 159,900/178,800
Cricket 148,300/167,200
Netball 122,200/148,700
Losers
Swimming 2.93m/2.69m
Golf 751,900/730,300
Badminton 500,500/490,200
Tennis 406,000/384,200
Equestrian 312,700/304,400
Bowls 264,300/243,400
Sq'sh/r'ball 240,700/196,500
Boxing 154,800/145,100
Basketball 154,700/131,100
Reuse content