Part One: What made us laugh, gasp, cry and clap
--
Ian Herbert - Chief Sports Writer
Favourite live moment
Lionel Messi's last-minute winning goal for Argentina v Iran in the World Cup in Belo Horizonte. This was not an Iranian side holding on but one threatening to beat Argentina. But enter Messi, under pressure from five defenders, found a yard of space to score in the 90th minute. Grace under the extraordinary pressure.
Worst Disappointment
Andy Murray. Not even last autumn's back surgery could prepare us for the shattering anti-climax of the post-Wimbledon year, falling from second to sixth in the world. His decision not to move heaven and earth to retain Ivan Lendl's services part-time has been a grave error.
Shock of the year
Liverpool's opening 15-minute, three-goal blitz against Arsenal in February – so stunning and overwhelming that it made the experience of reporting it live unsettling. The final score was 5-1.
The 10 biggest sporting events of 2014 on Twitter
The 10 biggest sporting events of 2014 on Twitter
1/10 1. #WorldCup2014 / #WorldCup

The tournament in Brazil was a classic, with the 7-1 semi-final victory for Germany over hosts Brazil being the most tweeted about moment of the tournament.

Getty Images

2/10 2. #CommonwealthGames

John Barrowman's appearance in the opening ceremony and the Queen 'photobombing' were a couple of the most talked about moments.

Getty

3/10 3. #Wimbledon2014

Andy Murray returned as defending champion but could only reach the quarter-finals at which stage he was knocked out by Grigor Dimitrov. Novak Djokovic beat Roger Federer in a five-set thriller in the final.

GETTY IMAGES

4/10 4. #AusOpen

Perhaps a surprising inclusion so high up the list. Stanislas Wawrinka was the surprise winner of the Australian Open, with the Swiss beating Rafael Nadal in the final.

GETTY IMAGES

5/10 5. #WorldCupFinal

The final between Germany and Argentina generated huge interest, with Mario Goetze scoring a deserved winner for the European team in extra-time.

AP Photo/Victor R. Caivano

6/10 6. #Glasgow2014

An alternative hashtag for the Commonwealth Games.

Twitter

7/10 7. #Sochi2014

The iconic image for many from the Games in Sochi was the failure of the fifth ring to light up during the opening ceremony. The hosts brilliantly worked a joke about the mishap into the choreography of the closing ceremony.

Twitter

8/10 8. #BBCSochi

Perhaps the most entertaining part of the Winter Olympics was the wild commentary of Aimee Fuller, Ed Leigh and Tim Warwood as Jenny Jones won bronze in the slopestyle event. Some didn't enjoy it so much, with over 300 people complaining to the BBC.

PA

9/10 9. #GrandNational

This great horse race continues to be one of the biggest sporting events of the year. Pineau de Re came through in first at Aintree.

Getty Images

10/10 10. #FACupFinal

Arsenal finally ended their trophy drought in a thrilling final at Wembley that saw the Gunners come from two goals down to beat Hull City 3-2.

AP
Favourite interviewee
Stoke City's Asmir Begovic: one of those rare football players who views those who write about his sport on his own level. A player of patience and intelligence, who calmly described how his parents had bundled him into a car as they fled the ethnic conflict which was setting Yugoslavia alight.
Newcomer of the year
Moeen Ali. A genuine inspiration, who demonstrated that 27 years of age is not too late to take the biggest stage and showed that learning cricket on a rectangular trip of tarmac in the corner of Birmingham's Stoney Lane Park need not be an impediment.
Sportsperson of the Year
Ronnie O'Sullivan – because he never gets the recognition he deserves. A fifth UK championship title, secured two weeks after breaking his ankle, in the year he also clinched the Masters and the Champions of Champions title. O'Sullivan is an ageless performer who breathes life into his sport.
Funniest moment
Select any of several dozen Louis van Gaal malapropos and dead-pan, lofty announcements. Like this one, about his goalkeeper: "I think David De Gea is one of the team, so he is a goalkeeper, so he has to stop [the ball]."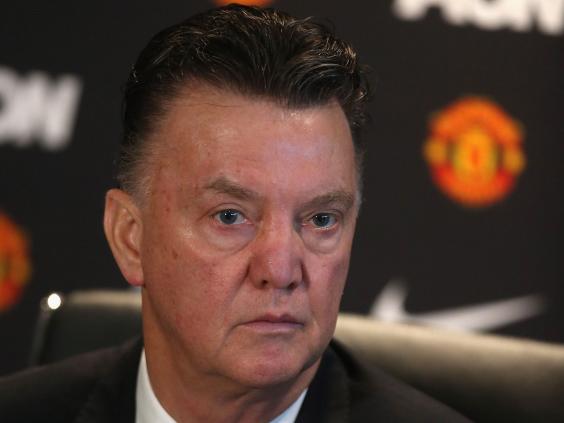 Best press conference
Manchester United's Darren Fletcher's unflinching testimony of how the ulcerative colitis which has afflicted him led him to lie to his team-mates and took a severe toll on his wife and children. His powerful message awakened the world to a condition 260,000 people must live with.
Villain of the year
Assem Allam, Hull City's owner – who has spent another year making public threats to sell the club because supporters are unhappy about him changing the club's name to the "Tigers". Allam is everything that is worst in Premier League club annexation, masquerading as ownership.
Saddest moment
The testimony of the Hillsborough families to the inquest into the disaster. Stephen Jones remembered the wife, Christine, to whom he had been married for only four years. He had introduced her to New Order and to The Smiths, whose 1985 song "Meat is Murder" compelled her to be a vegetarian. He recalled the lumpy porridge she used to make.
--
Stephen Brenkley - Cricket Correspondent
Favourite live moment
Throughout the last day at Headingley in June, England valiantly batted for a draw against Sri Lanka. Starting at 57 for 5, Moeen Ali produced an epic unbeaten rearguard action. There were only two balls left, the last pair had faced 20 overs. And then a bouncer, Jimmy Anderson could only fend to gully. Sri Lanka had won.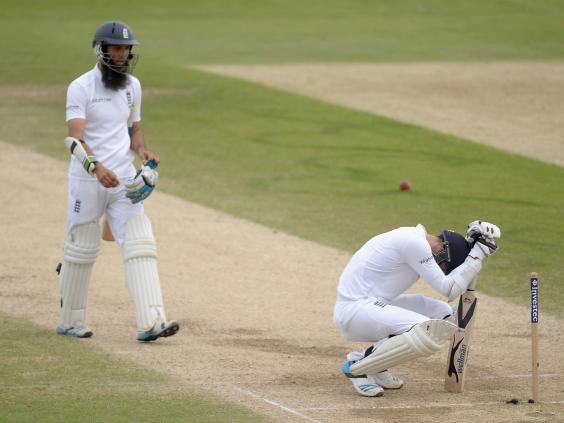 Worst disappointment
The virtual annexation of the International Cricket Council by the big three – India, England and Australia. Such a concentration of power, influence and money goes against the spirit of all sport and is saving up trouble for the years ahead.
Shock
Pakistan's drubbing of Australia in the UAE in November. The margins of 221 and 356 runs were monumental and considering Australia's  5-0 humiliation of England and Test victory in South Africa quite unforetold. It showed that Pakistan still have what it takes, how difficult it is to win away and that Australia are vulnerable.
Favourite interviewee
Cricketers, like most professional sportsmen, are taught to say nowt from an early age. It makes for a woeful tide of banality. But early this month in a house on the outskirts of Kandy, the greatest Test wicket-taker of all spent an hour talking cricket and cricketers. Muttiah Muralitharan was engaging, compelling and quite unspoilt by 800 Test wickets. It was a privilege.
Newcomer
In cricket, youngsters who come from nowhere are virtually extinct. Everything is about coming through the system but in this case England took a punt. Derided when they asked Gary Ballance to bat at three on the grounds that he had never batted there, he repaid the faith with three high-class Test hundreds.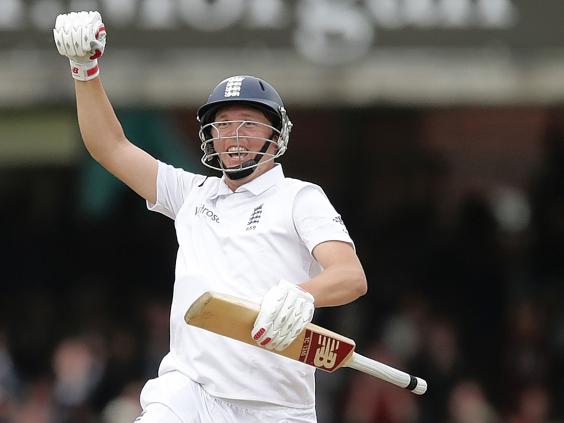 Cricketer of the year 
Michael Clarke. His dignified, emotional, heartfelt reaction in the face of unprecedented tragedy will endure for as long as sport as played. He was simply outstanding in the terrible, long days after the death of Phillip Hughes and then when he played a Test match again, he scored the century that the world willed for him.
Funniest moment
Reporters should never be the story but unfortunately the collapse of a chair, my chair, in the inaugural press conference of England's international season, hampered its start and gave the England captain, Alastair Cook, cause to laugh uproariously on live television, which was not to be often repeated during the year.
Best press conference
Certainly not the above. Nor any of England's in the wake of the Kevin Pietersen furore in October since they refused to stage one. Cook's emotional meltdown in Sydney after another one-day international loss was extremely unsettling.
Villain of the year
Jimmy Anderson is a pleasure to watch as a bowler, he is a smart, clever, shy bloke. But his attitude on the field was frankly loathsome at times and his spat with the India batsman, Ravi Jadeja, whoever was guilty or not guilty, demeaned the game. Anderson quietened down thereafter – and he needed to.
Saddest moment
The death of Phillip Hughes overwhelmed cricket and sport in general. It was chilling to think that this could happen to a good man playing a game he loved. It was a tragic accident and if there is a lesson to be learned it is to remember always that it is but a game.
--
Chris Hewett - Rugby Union Correspondent
Favourite live moment
Jonny May's stunning individual try for England against the All Blacks was none too shabby, but there was nothing to match the emotional charge of Tom Wood's decisive late score in the classic Premiership semi-final between Northampton and Leicester. The most intense club game in recent memory.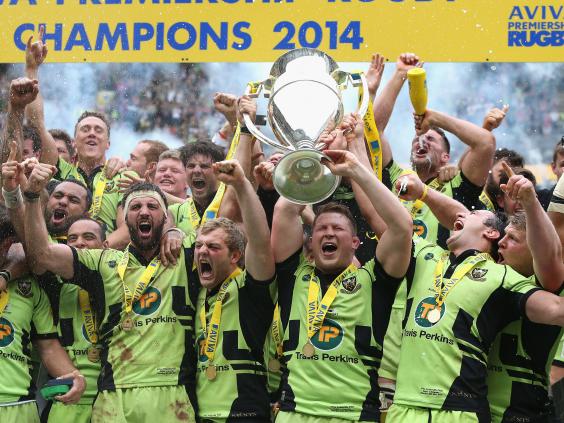 Worst disappointment
England's attacking game during the autumn series, which was not so much behind the times as in need of carbon dating. If it was a delight to watch the Wallaby back division change shape like water whenever they laid hands on some runnable ball, watching the red-rose version felt more like a punishment. 
Shock of the year
London Welsh obliterating Bristol in May. The Exiles wrong-footed the soothsayers by winning 27-8 in the first leg of the Championship final. Bristol possessed the financial muscle to survive in the top flight. London Welsh? Take a look at the current table.
Best interviewee
Richard Cockerill. Even when the Leicester boss was working on the shop floor as a bullet-headed hooker with the shortest of fuses, he could crack a one-liner as easily as crack your cheekbone. An island of ready wit in an ocean of seriousness.
Best newcomer
It is difficult to avoid the words "Sam" and "Burgess" – not everyone reaches Christmas with his name on more ghosted newspaper columns than starting team sheets – but to hell with it. Maro Itoje led England to a world Under-20s title, has already captained Saracens at grown-up level and is the one to watch.
Rugby player of the year
Step forward, Maggie The Machine. No, not Thatcher. We're talking Alphonsi: the long-serving flanker who produced an epic back-rower's performance to help England's women land a long-awaited world title in August.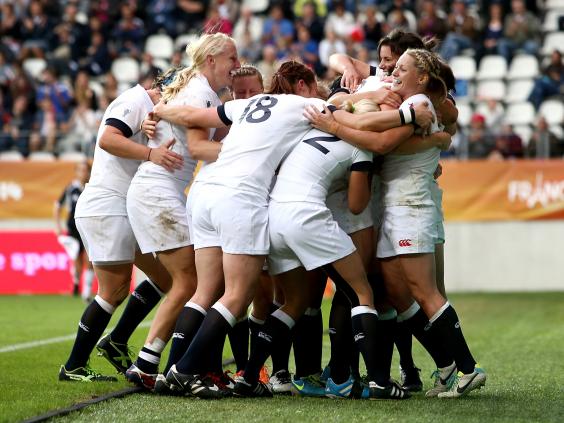 Funniest moment
Leaving aside the Leicester flanker Julian Salvi, who described "Aladdin" as his favourite nativity play, the prize for unintentional comedy goes to Courtney Lawes. Concussed against New Zealand, the England lock insisted he had taken only one blow to the head, not two. "The second," he said, sagely, "was to my eye."
Best press conference
The Wallaby scrum-half Nick Phipps fronted up at the start of Australia's recent tour. If he thought he'd be talking rugby, he had another think coming: tough questions on gender politics, the toxicity of scandal and the management of mavericks such as Kurtley Beale swirled around him. And he handled it brilliantly.
Villain of the year
Round up every last member of the rugby union establishment and stick them in the stocks. Their collective inability to address the Pacific Island teams' slide into poverty and chaos was a grotesque failure of leadership.
Saddest moment
See above. By some measures – Test-class players per head of population, for instance – Samoa is the greatest of all union nations. That the current crop even considered boycotting their international against England in the fight for reasonable terms said all that needed saying about rugby's inequalities.
--
Jack Pitt-Brooke - Football  writer
Favourite live moment
Chelsea 1 Atletico Madrid 3. Jose Mourinho teams do not often get battered at home, physically and tactically, but that is what happened in the second leg of the Champions League semi-final. Atletico were ruthless and were unlucky to lose the final.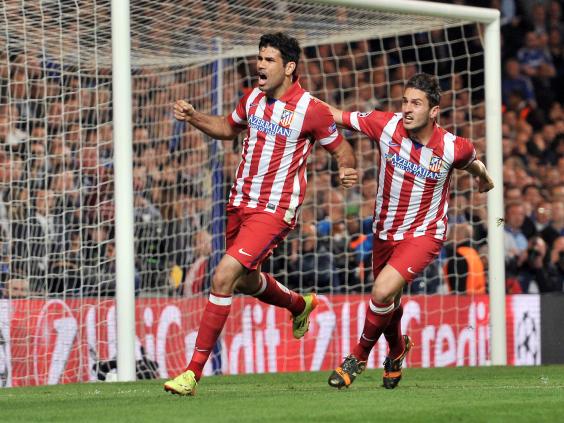 Worst disappointment
The fading of Argentina's quest for the World Cup denied us what could have been a great final. Had Sergio Aguero and Angel di Maria been fit – and Lionel Messi not hampered by responsibility – it could have been a special match.
Shock of the year
The humiliation of Spain – champions in their last three tournaments – was remarkable. Even at 1-0 up against Holland they looked sharp, before one brilliant Robin van Persie header turned it all around.
Favourite interviewee
Charlie Austin at Queen's Park Rangers has all of the uncoached honesty that you would expect from a man who was playing non-league a few years ago. Too many Premier League academy products are taught to give non-answers.
Newcomer of the year
There were eyebrows raised when Tim Sherwood threw in 19-year-old Nabil Bentaleb for his debut last Christmas. One year on, he has confirmed himself as Spurs' best central midfielder. Strong and canny.
Footballer of the year
David Silva won his second Premier League title in 2014, his fourth trophy in English football, and established himself as probably City's greatest ever player. 
Funniest moment
It was not the high-point of graciousness, but Jose Mourinho's four-point rant after Chelsea's 2-1 home defeat to Sunderland in April was entertaining. He congratulated his players, then Sunderland, referee Mike Dean on an "amazing performance" and then referee's chief Mike Riley. It cost him £10,000.
best press conference Expectations were not very high when Kyle Walker and Mauricio Pochettino entered the press room at Istanbul's Olympic Stadium before Besiktas v Spurs. But this one was different. The Turkish translator refused to translate, demanded that Spurs officials "show him respect" before sitting in awkward silence for the duration.
Villain of the year
Even ignoring Dave Whelan's subsequent misjudgements, his decision to appoint Malky Mackay – still subject to an FA investigation – was the wrong call, as was his shrugging off of the allegations against Mackay.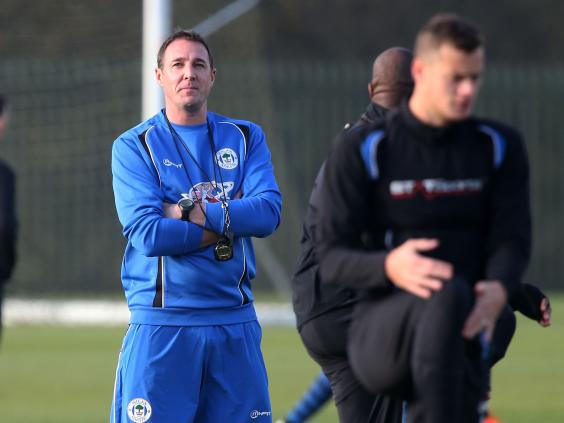 Saddest moment
Football violence is on the rise in Argentina and it claimed another tragic victim in December. Franco Nieto, the captain of Tiro Federal, was killed by supporters of Chacarita Juniors who surrounded his car as he tried to leave after a bad-tempered second division game in Aimogasta.
--
Kevin Garside - Golf 
Favourite live moment
Overnight leader Rory McIlory was three off the pace at the turn and mishit the 3-wood of his life to set up an eagle at the 10th to explode back into contention. It was dark when he sank the winning putt to win the US PGA Championship by a stroke. Valhalla erupted.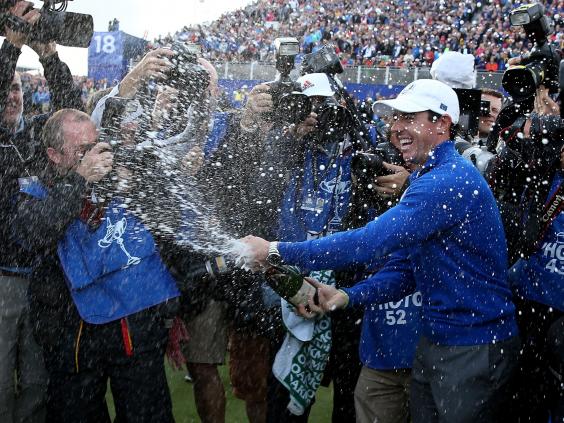 Shock of the Year
Martin Kaymer made mincemeat of Pinehurst No 2 to win the US Open by a whopping eight shots. Native areas of sandy scrub returned in favour of narrow fairways and murderous rough. It caught everybody cold apart from Kaymer.
Favourite interviewee
Erik Compton, who is on his third heart, outside the clubhouse at Hoylake explaining how he felt like a winner every day of his life and just to be teeing up at his first Open was a triumph. He had a bag of pills to consume daily, washed down with warm English beer, obviously.
Newcomer of the year
Matt Fitzpatrick turned pro after ending the US Open as the lowest ranked amateur. The 20-year-old from Sheffield, who became the first Englishman in more than 100 years to win the US Amateur Championship in 2013, secured his 2015 European Tour card at qualifying school in November.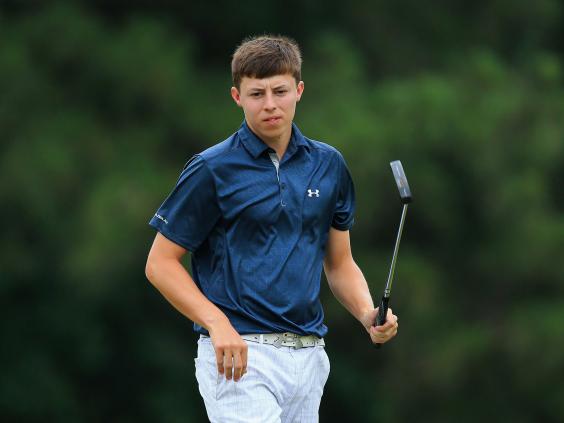 Golfer of the Year
Lydia Ko won the LPGA order of merit with victory at the CME Group Tour Championship last month. In so doing she collected a winner's cheque of $500,000 plus the $1m order of merit bonus, the largest jackpot in the history of women's golf. Ko, a Korean-born Kiwi, is just 17 years old.
Funniest moment
Deep into Ryder Cup combat, Patrick Reed was out in the second singles pairing on the final day against Henrik Stenson. The Swede holed a monster for a par at the 7th to send the crowd bananas then Reed followed him in, putting a finger to his lips as if to say "shut the f*** up". Marvellous.
Best press conference
Phil Mickelson's tongue proved as deadly as his putter, heaping the blame for America's Ryder Cup defeat on skipper Tom Watson. Omitted from the pairings on Saturday with partner Keegan Bradley, despite begging to be included, Mickelson openly questioned Watson's methods and his decision-making. Watson just sat and simmered.
Villain of the year
US PGA president Ted Bishop resigned after tweeting that Ian Poulter behaved like a "lil girl" in criticising Sir Nick Faldo in his autobiography. Poulter called Faldo to account over ill-placed comments he made about Sergio Garcia during the Ryder Cup.
Saddest moment
The announcement in April that Tiger Woods would miss the Masters for the first time in his career. Woods opted for the nuclear option to cure a back problem: but surgery kept him out until August.
Part Two tomorrow
Reuse content